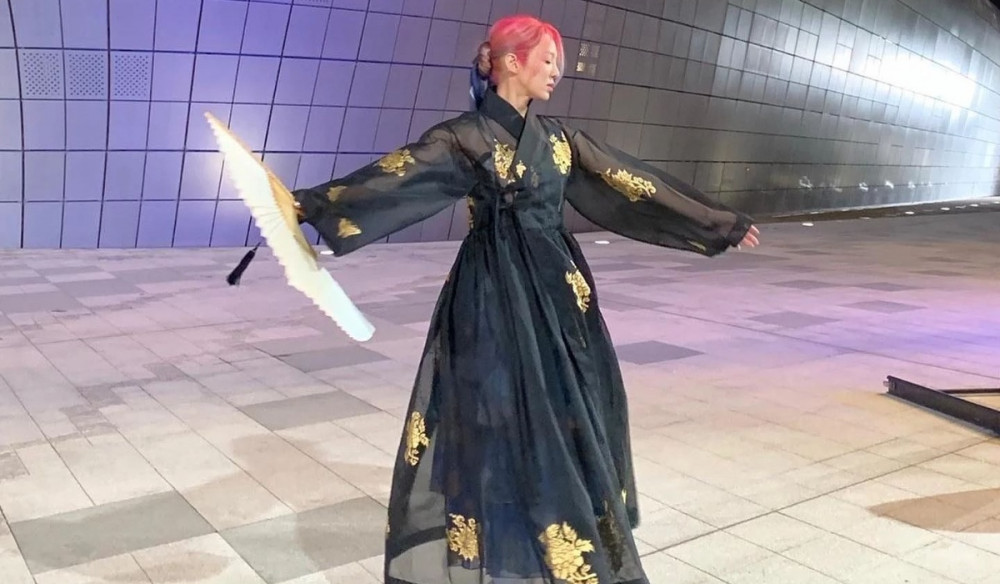 Girls' Generation's Hyoyeon disabled comments on her Instagram after Chinese netizens flooded her Instagram with hate comments for posting a picture of her wearing Hanbok, a Korean traditional garment.

Previously on February 8th, Hyoyeon showcased a stunning sheer black hanbok dress on her Instagram with a caption, "Our country's traditional hanbok is so beautiful." Hyoyeon also tagged #KoreaContentsWeek, an ongoing event hosted by The Korean Culture and Information Service to promote and interact with Korean cultural artifacts.
After updating the post, however, angry Chinese netizens terrorized her Instagram with hate comments including Chinese swear words and puking emoji, etc.
Hyoyeon ended up disabling comments on her Instagram as a whole.