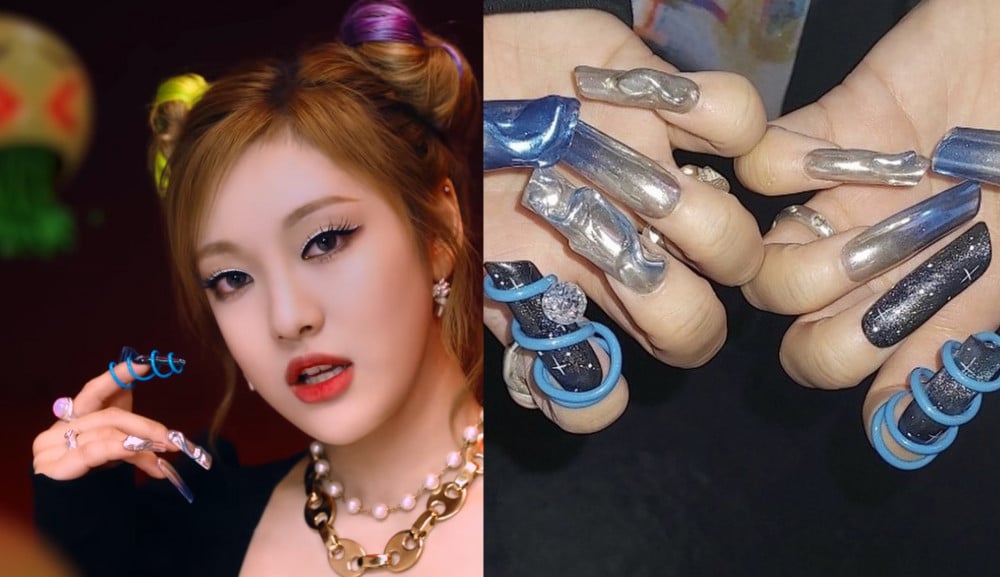 With extravagant concepts, K-pop idols need lavish fashion and accessories to match.
Over the years, the K-pop idol industry has become more flashy and flamboyant, with idol fashion becoming more embellished as the years progress. During the concept creation, every detail is paid attention to in creating the perfect concept for the idol group. Recently, a new accessory was added to K-pop fashion and has garnered much attention.
One netizen posted a few photos of the recent idol group's nail arts, and many netizens are gathering to express how impressed they are with the girl group members who wear these nails.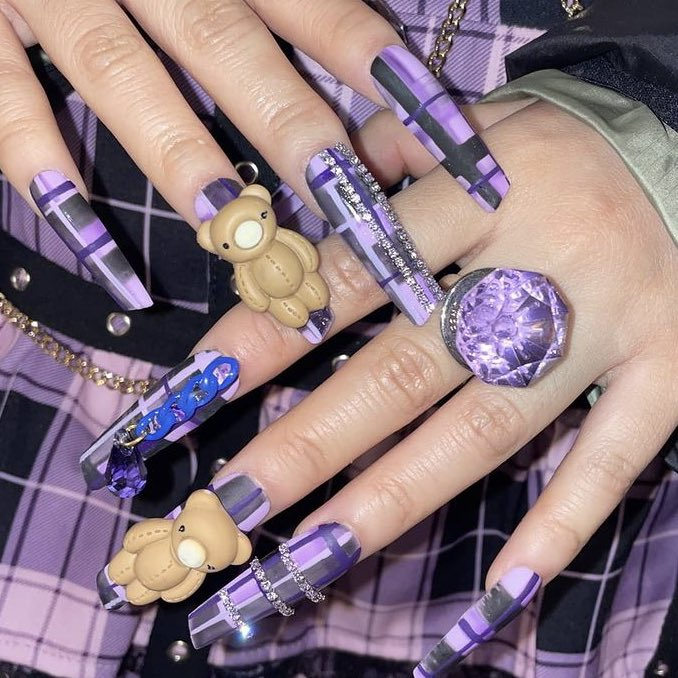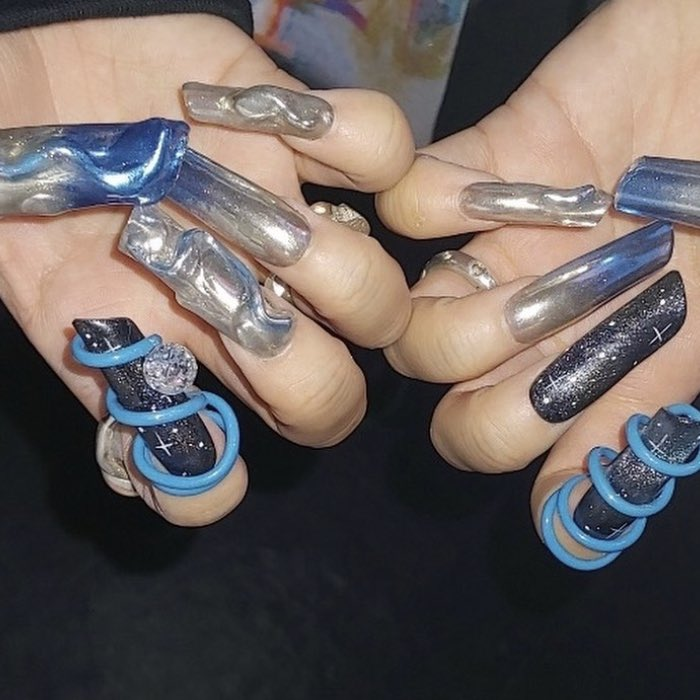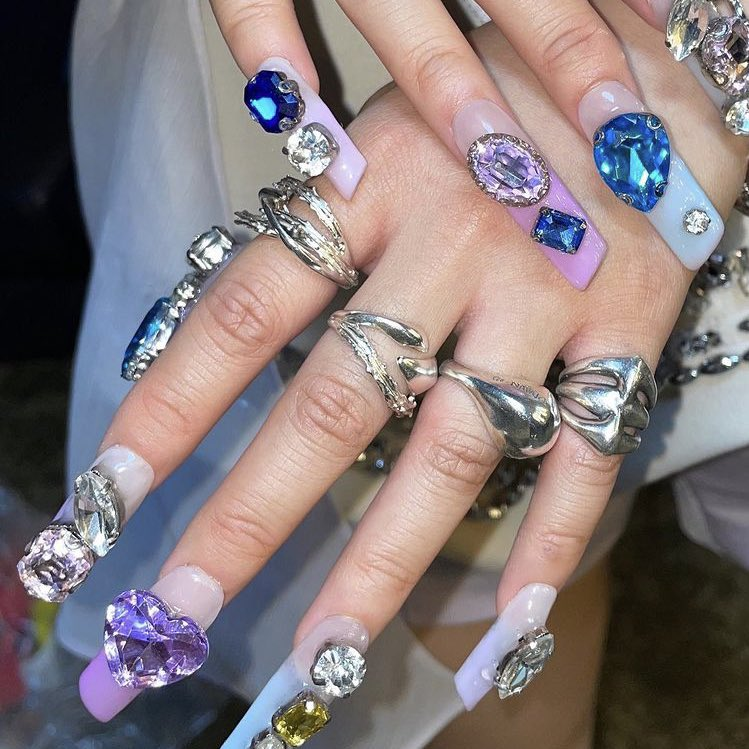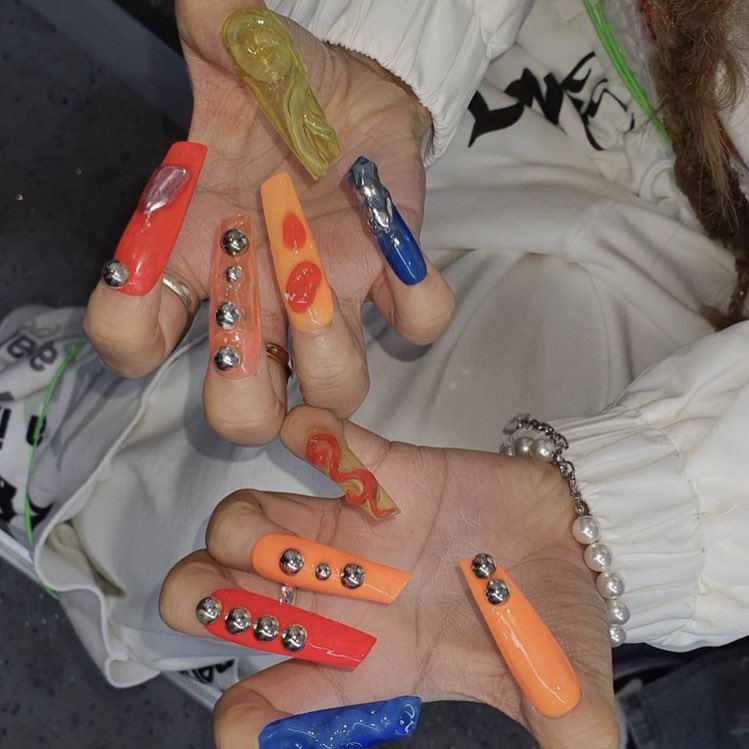 Many netizens were impressed with the excessive and lavish design but were further impressed with the idol who was wearing them. These netizens praised the girl group member saying, "I don't think I can wear them if I was her," "How do they grab things when wearing those nails," "Whose hands are those, they're pretty," "Those are Ning Ning's," "I think my hands would feel so heavy if I wore those nails," "I think those are not permanent. I think they were only worn during the music video and also for the performances," "They're really pretty though," "I heard those are only worn during performances and the singers take them off after performances," and "I thought the second photo seemed like aespa designs and they're from aespa. lol."
According to the comments, these nails actually belonged to Aespa during their promotions for "Savage." In fact, the members all wore long nails tips that were decorated with various gemstones and studs. The nails were perfectly decorated to fit the concept for the girl group's promotions.