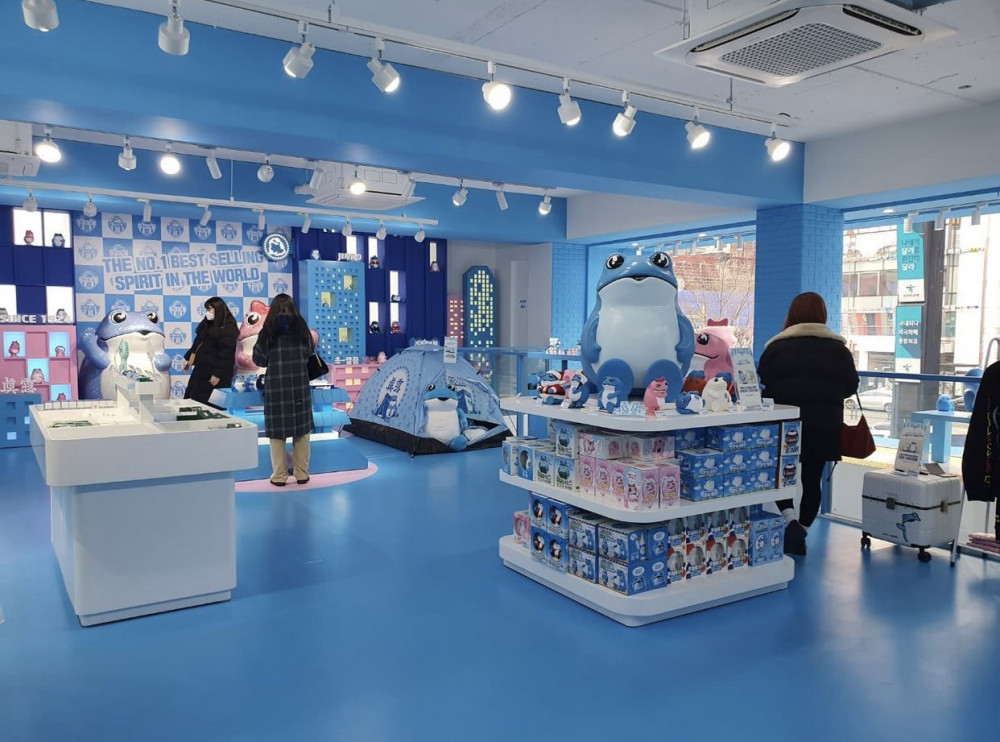 Koreans love their soju. Drinking is such an essential part of Korean culture, and people will literally gulp up their soju as if it's some water or a can of soda.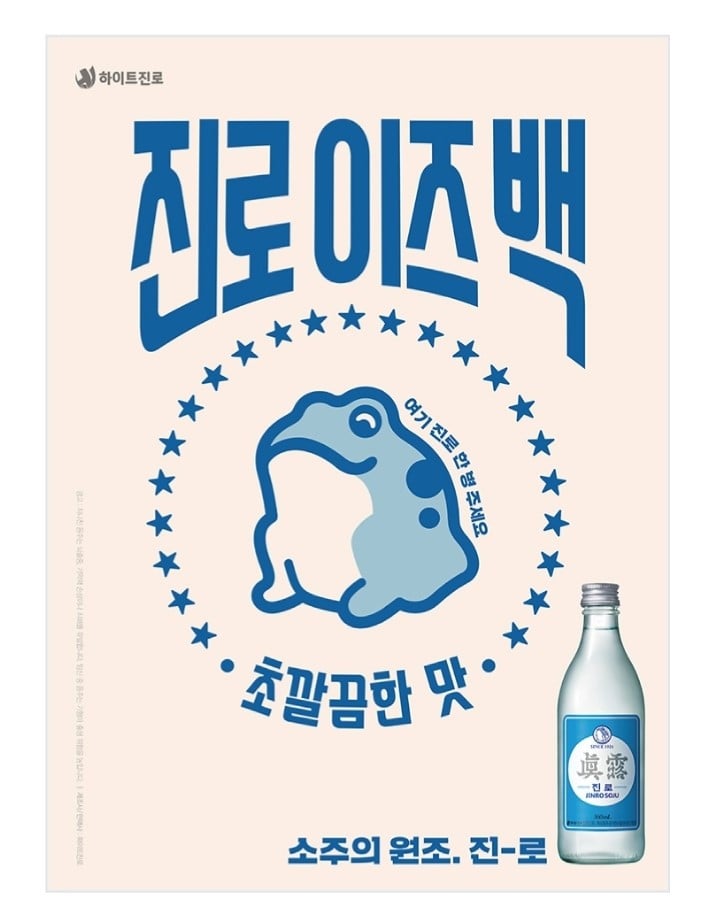 Jinro is Back is one of the three popular sojus in South Korea. People were often given a choice of simply "Chamiseul" or "Chum Churum," but "Jinro is Back" made its first appearance in 2019 and was loved by the entire nation for its clean taste and after taste. The slogan for "Jinro is Back" (or Jinro for short) is Super Clean Taste! People enjoy Jinro because it doesn't taste as strong as the previous two sojus, so it's vitally a cheat key to getting intoxicated.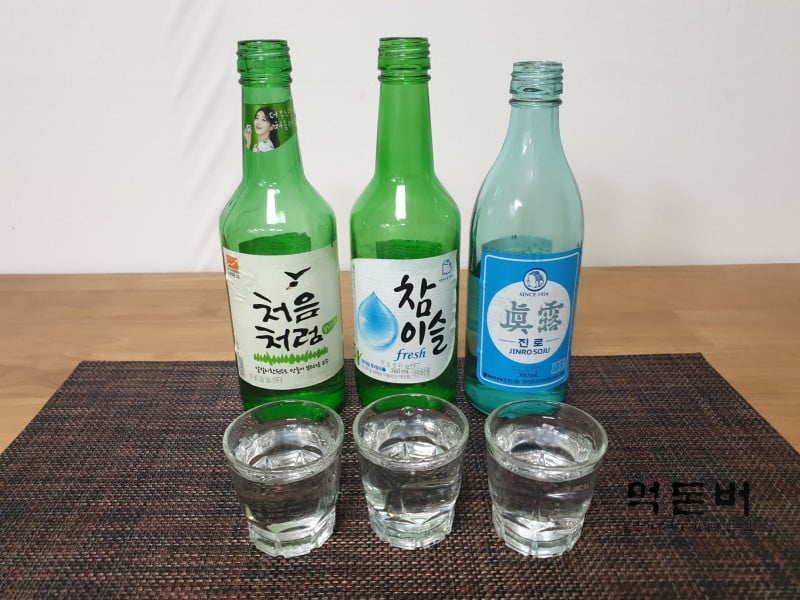 Jinro became so big that it ended up creating a character as, of course, Koreans love creating mini characters out of everything. A great example would be our friends from Kakao Friends or PENGSU!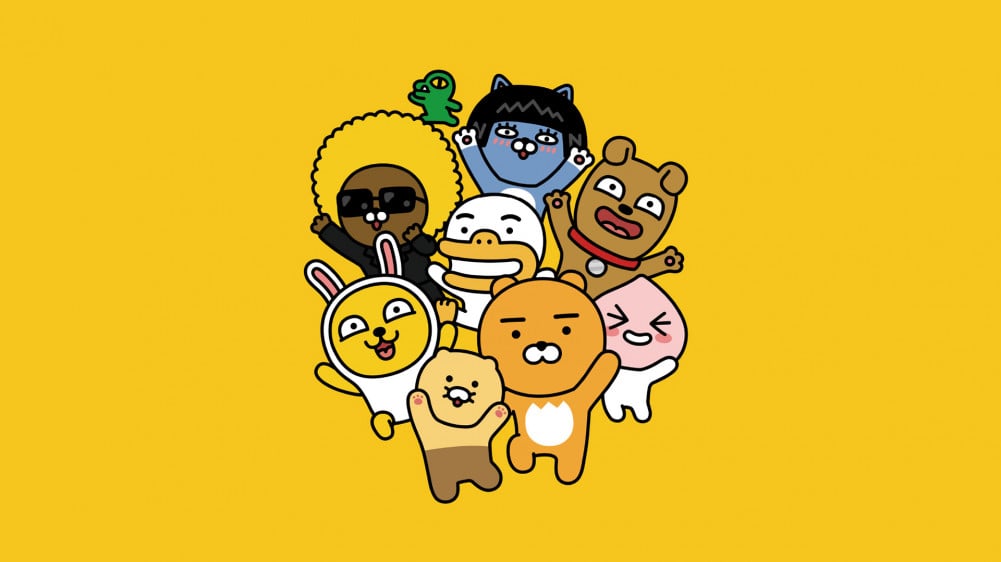 Jinro created the character "TOAD," or commonly known as "Doo Ggu Bee," which promotes a fun and healthy drinking culture.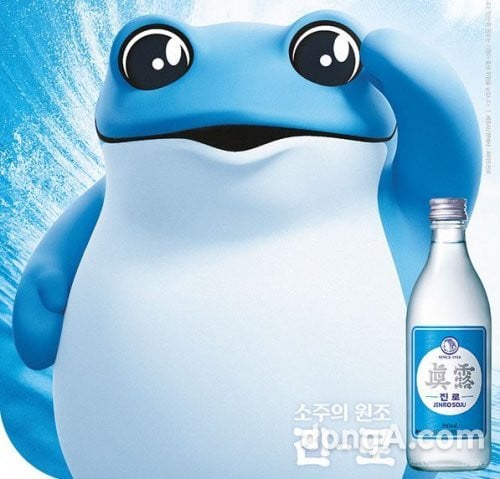 Yes - if you drank Jinro before, you probably saw this character. And we got to admit; it's pretty cute. Korean people are fantastic at coming up with this kind of stuff, and of course -- they found a way to commercialize it even better. From November 2021 to January 2022, Jinro is actually hosting a pop-up store and experience center for the character "TOAD" called "Toad Firm," where guests will be able to purchase goods and create their own so-maek (soju-beer mix) license! Neat, huh?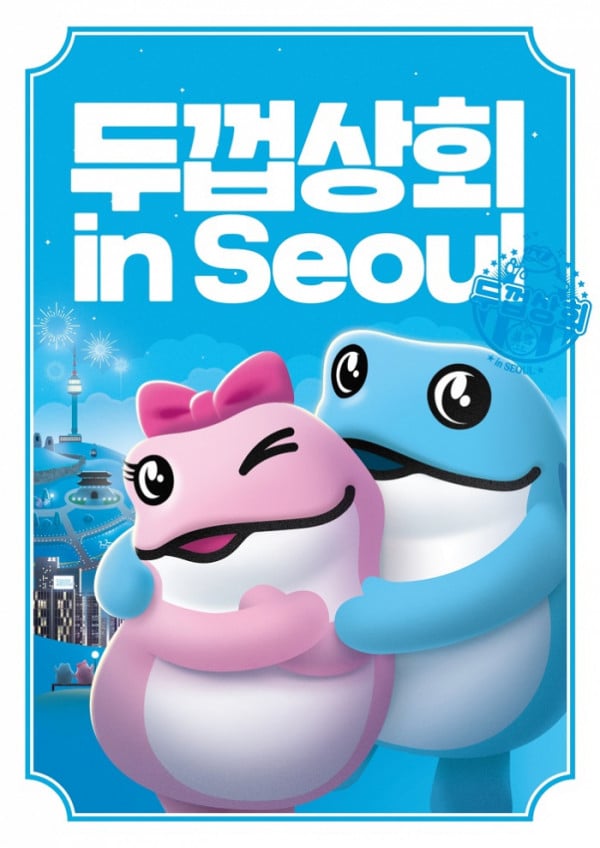 The pop-up store is currently being hosted near the Gangnam Station, the busiest subway station area in Seoul, South Korea. With over 1 million people passing by the area per day, we can undoubtedly say Jinro did a great job with the location of the pop-up store. Let's see how it looks!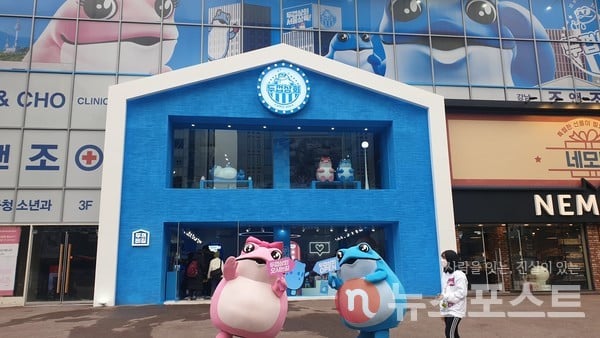 If you're wondering if those characters are outside all day, YES - during the hours of operation, both the male and female toads are outside promoting the pop-up store, so guests are free to take photos with the characters even without having to visit the actual store! As you can see from the exterior, Hite Jinro did an amazing job putting the store together. It looks like it should stay there permanently, but it's actually only a pop-up store!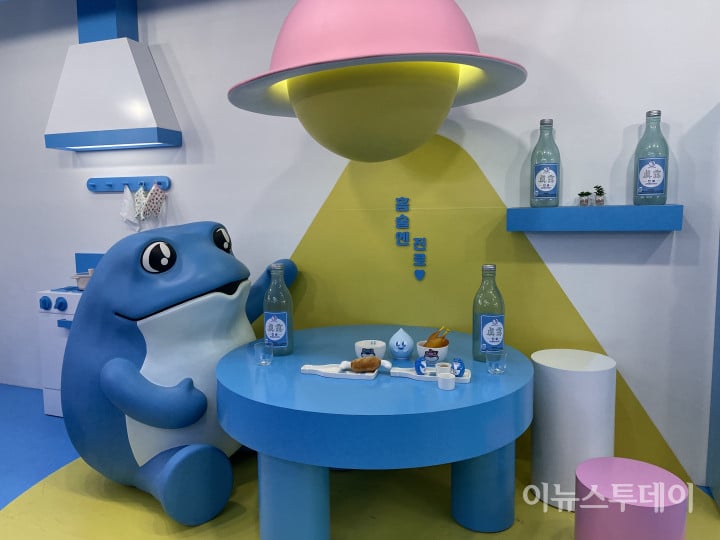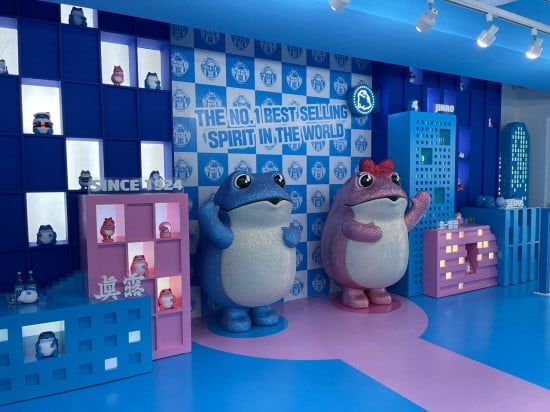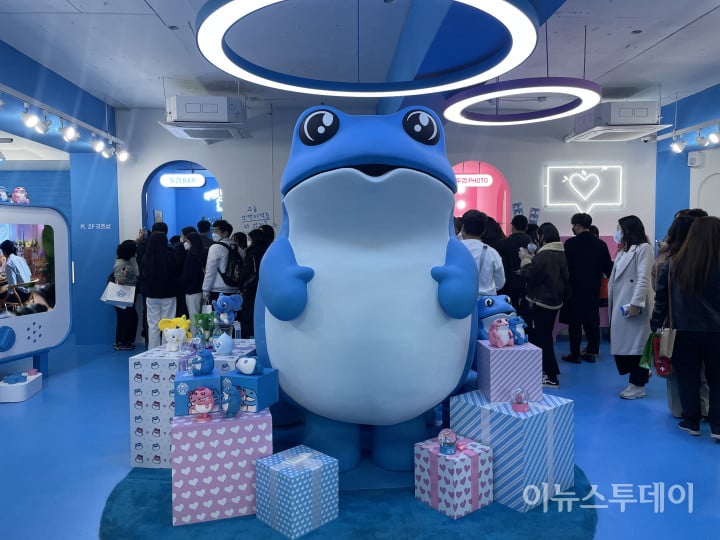 Once you enter, you're exposed to the first floor, which happens to be just a MASSIVE photo zone. You can take photos essentially anywhere on the first floor, or you're also invited to create your personalized so-maek license. You can get your name and birthday engraved on the so-maek license card. It's a fun souvenir that you can take home with you.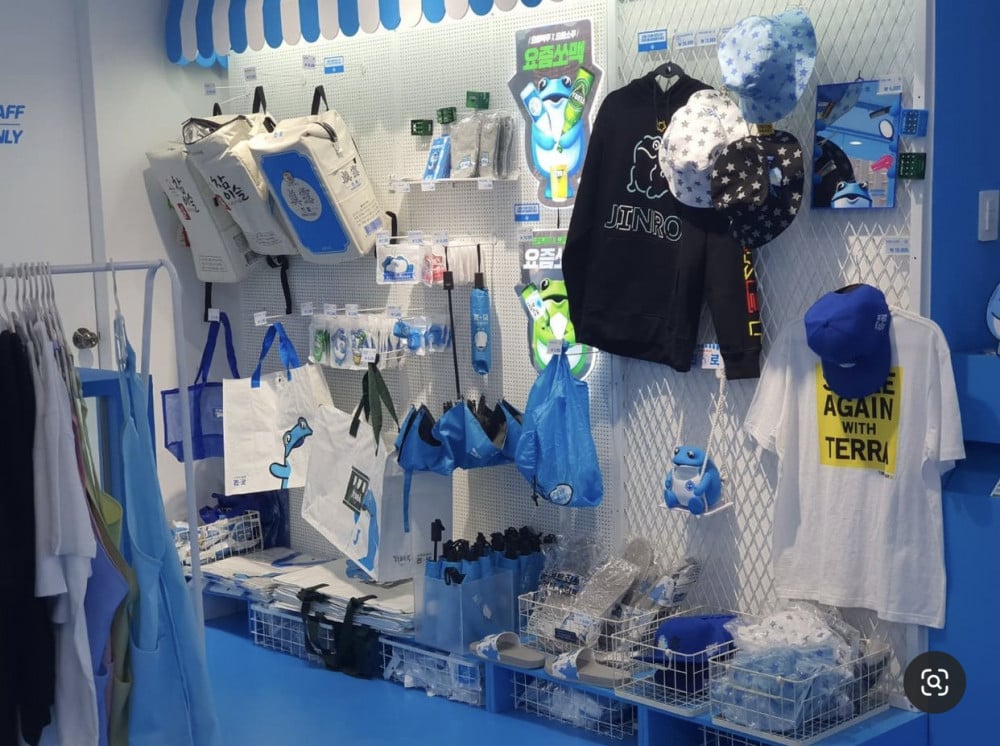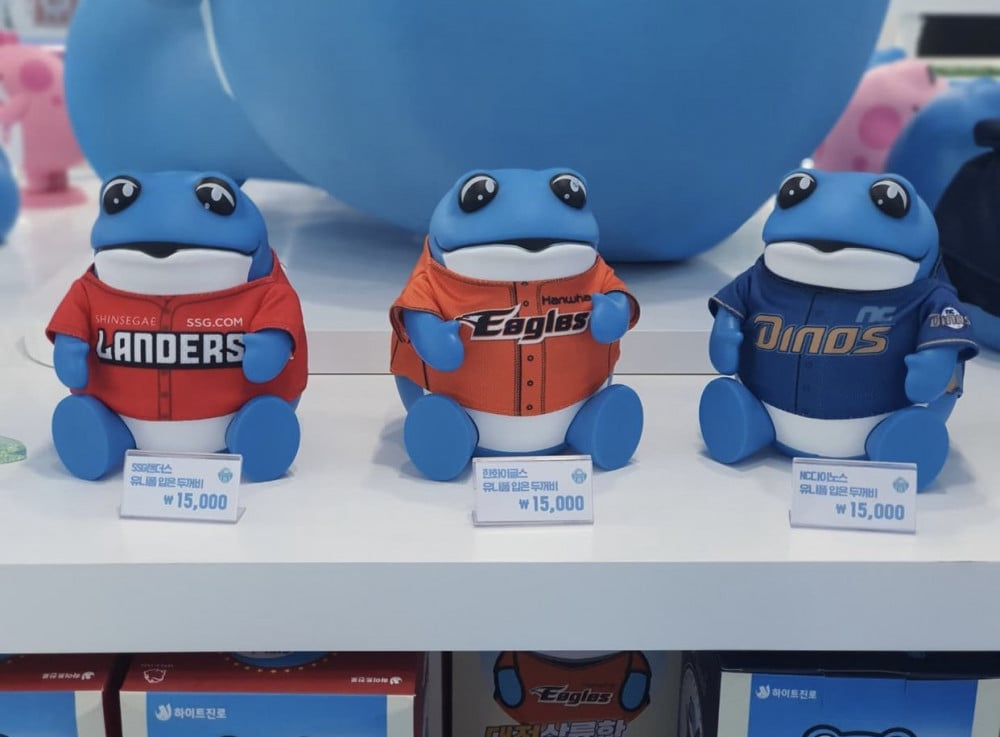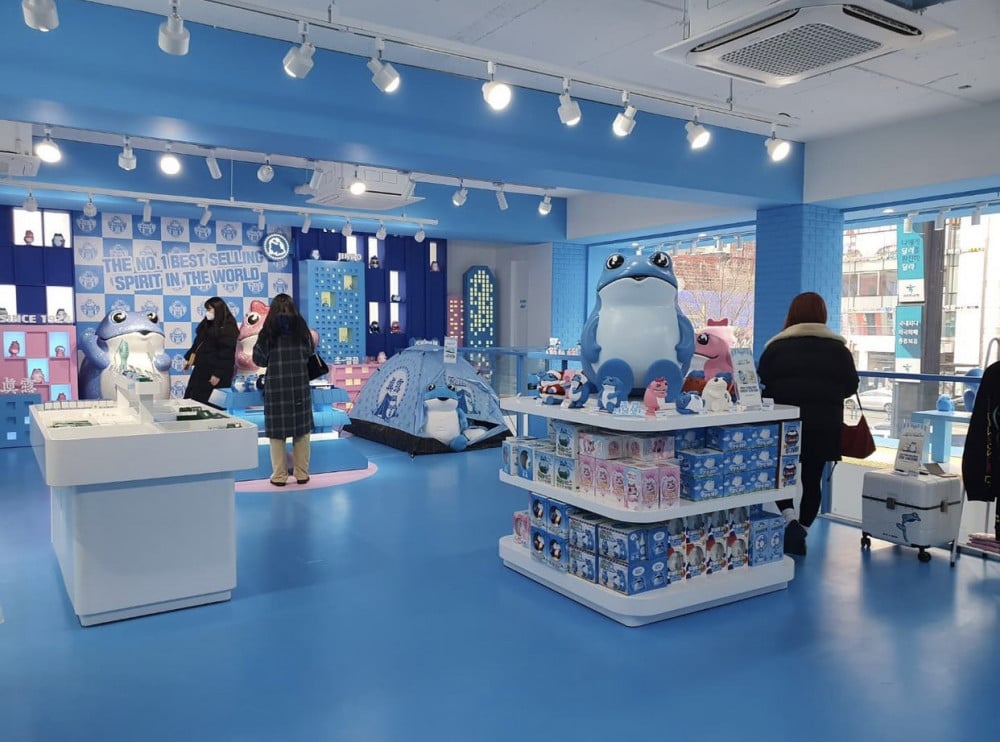 The second floor is a complete goods store, where they sell everything from 2022 planners to so-maek custom glasses to even TERRA t-shirts. The selection is pretty wide and unique, and they give you a JINRO collectible pin and postcards with every purchase. They have perfect gifts for soju lovers, and most of the goods aren't even that expensive, making them great gift ideas in general.
The pop-up store is projected to be in Gangnam until mid-January, so if you're in town, it is definitely worth a visit! Taking a photo with the toads itself is such an experience, and it's even more unique because this won't last forever. Wouldn't it be great if we could see a JINRO pop-up store in the states? What are your thoughts on the JINRO pop-up store? Do you think the U.S should see one soon?