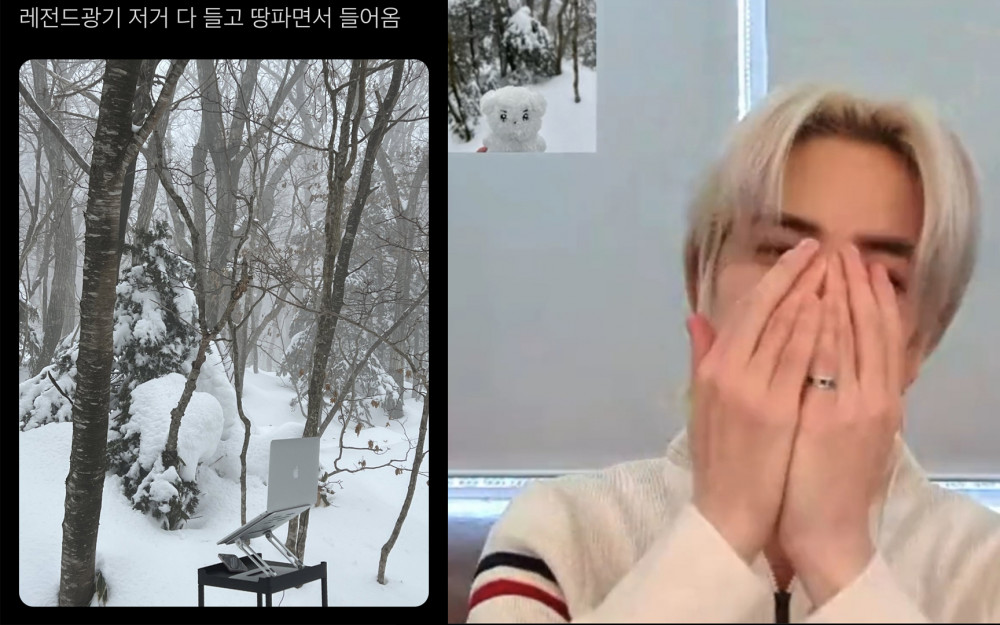 Many fans would do anything possible to show their love for their favorite K-pop idol. One fan took it to another level, garnering much attention from the online community.
One fan of Younghoon from The Boyz expressed her genuine love for the idol by going the extra mile causing other netizens to drop their mouth in shock. This netizen decided to climb Mount Hallasan in Jeju island during a heavy snowfall just so that they could show Younghoon a snow-covered world.
In a popular Korean online community, one netizen created a post with the title, "This is really real love, lol." In the post, the netizen explained that there was one fan who climbed Mount Hallasan with various computer equipment just so they could film the snowfall for Younghoon, who is known to love snow.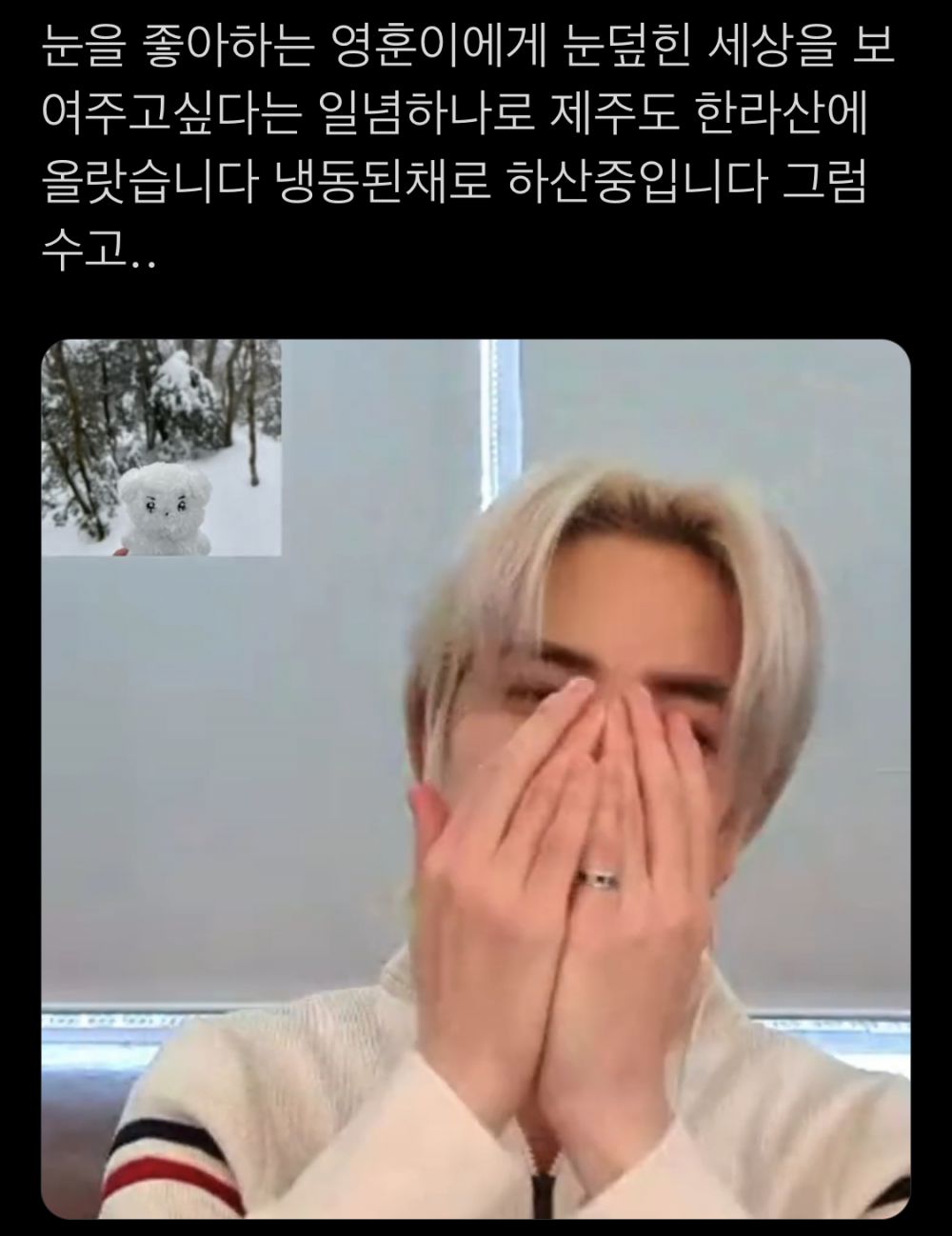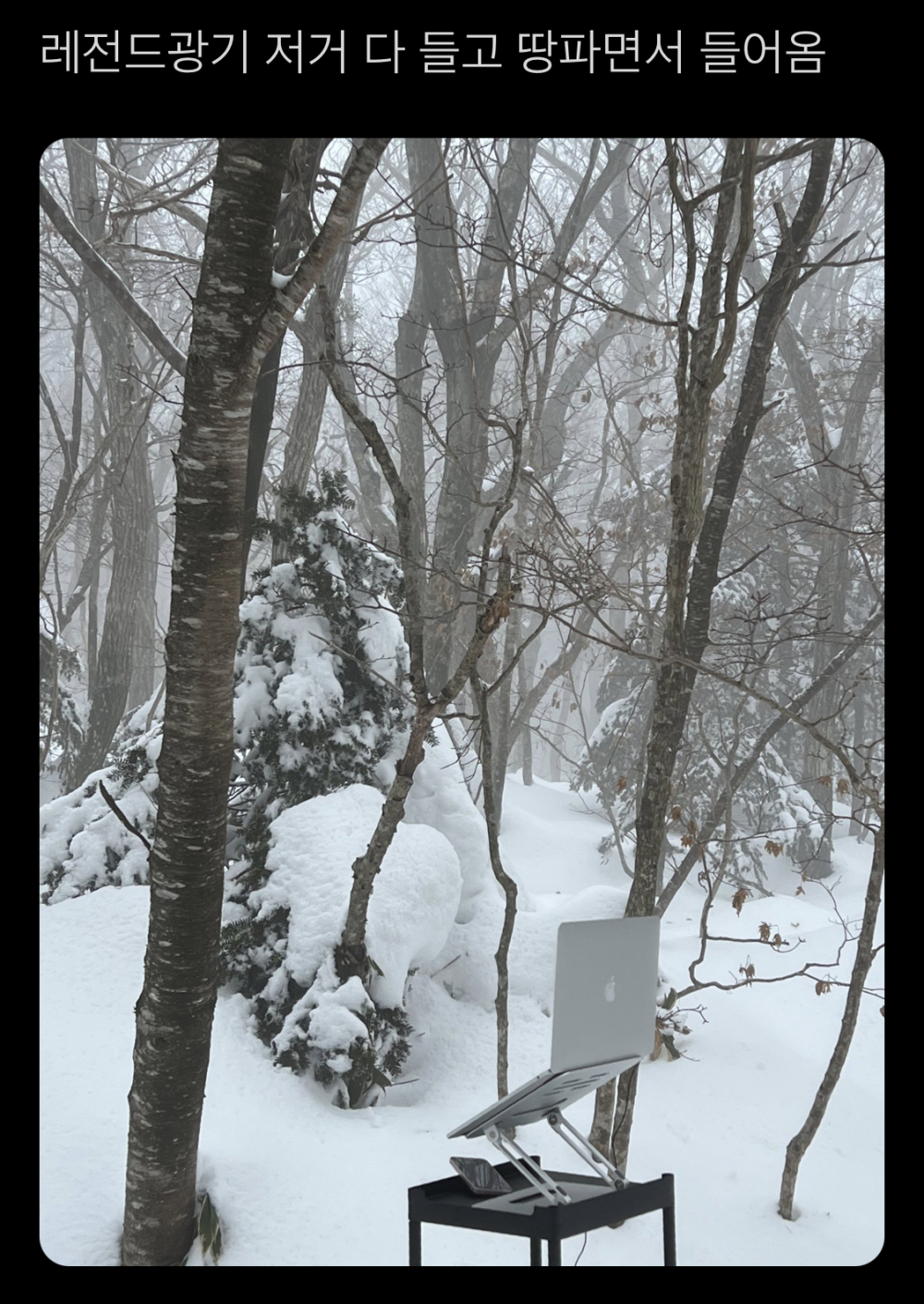 Other fans and netizens joined the community to express how impressed they were with that fan who went to the extreme extent for their beloved idol. Netizens commented, "That's real love right there," "It's hard to climb Hallasan with nothing and she climbed with all that equipment and also during snowfall. That's crazy," "Younghoon should treat his fan well," "If I was told to go up the mountain with the computers and cameras, and I would be given a chance to do a video call with my favorite idol...I would pass," "This is so crazy," "To be honest, I wouldn't be mad if that fan married Younghoon, she went to that extent for him," "Oh man, she would have gone up there twice at least since she would have to check if the internet works before doing the V Live," and, "I think I would be so touched if my fan did that for me."