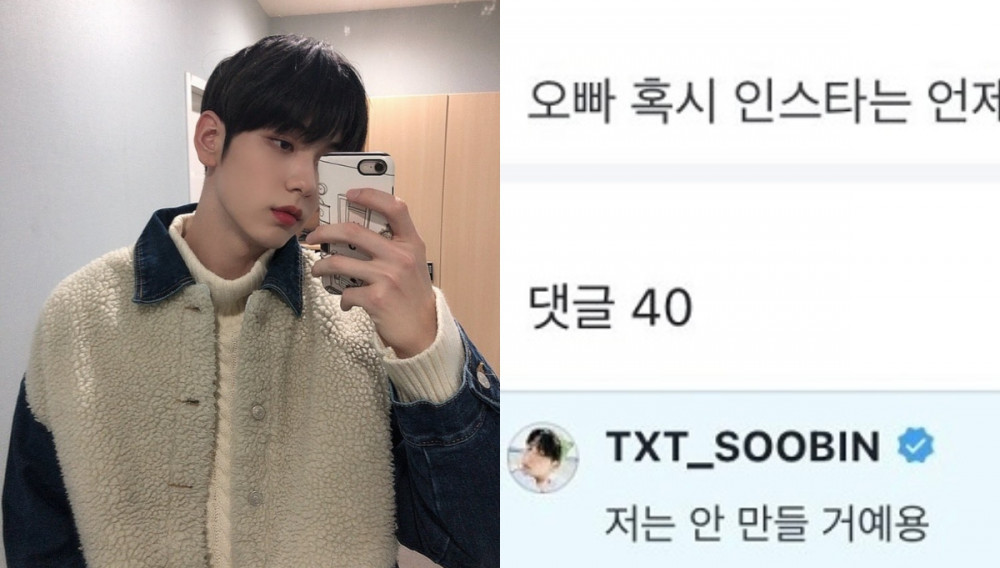 TOMORROW X TOGETHER's Soobin explained why the TXT members created personal Instagram accounts and why he will not be making one.

On January 11, one netizen took to an online community forum to share recent Weverse messages sent by TXT's Soobin. Here, one fan wrote the message, "Oh, so making an Instagram account was your personal freedom." To this, Soobin replied, "We asked the company, and it was decided that only the members who wanted to open an account would do so."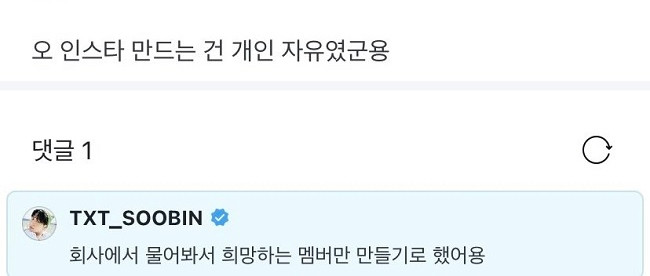 Another fan commented, "Oppa, if it's possible can you tell us when your Instagram account will open...?" To this, Soobin replied, "I'm not going to be making one." When a different fan asked, "Why will you not be making an account?" Soobin replied, "Only because I'm lazy..."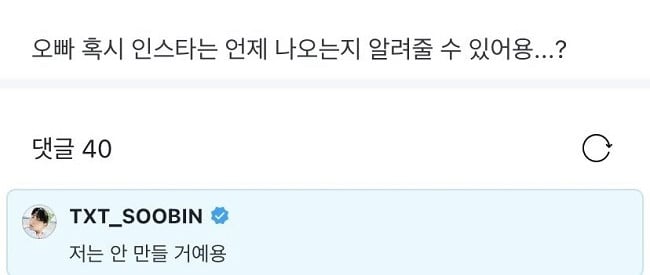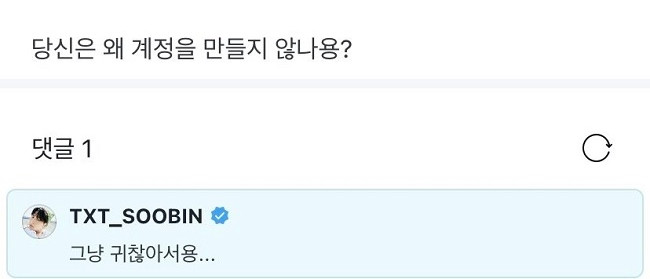 In response, some netizens commented:
"Makes sense, there are so many idols who were targeted because of their Instagram. Soobin seems to have a very careful personality, so I kind of expected him to not [do Instagram] right away."

"Taehyun also explained why after Soobin said that, and he said only if they can only make an account if they have a specific content that they want to create!"

"It's super funny that [the reason is that] he is lazy Lolll But if he has no interest in doing Instagram itself, it makes sense that thinking of a particular content for it is tiring. They already have two platforms where they upload things."

"I like TXT's Soobin...I wish he made one TT."

"I think Yeonjun made one in relation to fashion."