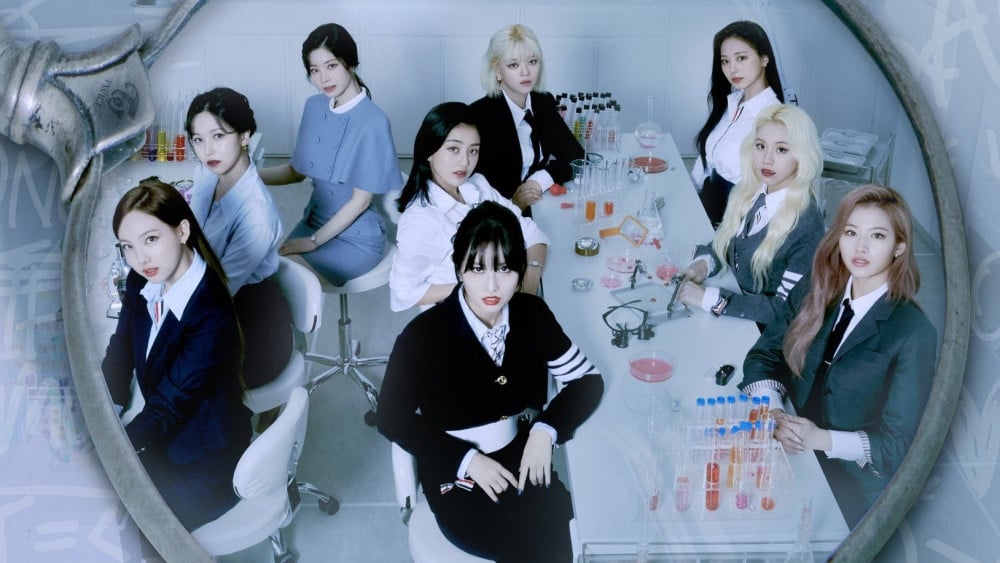 TWICE's 'Formula of Love: O+T=<3 ' is still charting on the Billboard 200!
On this week's Billboard 200 update, the girl group's third full-length album 'Formula of Love: O+T=<3' at No. 79 on the chart this week, becoming TWICE's first-ever album to spend seven consecutive weeks on Billboard 200. It also becomes the second highest-charting album by a K-Pop girl group following BLACKPINK's 'THE ALBUM,' which charted at No. 69 in its 7th week.
In addition, 'Formula of Love: O+T=<3' remains at No. 2 in its 7th week on Billboard's 'World Albums' chart.
In other news, TWICE has just scored their first Billboard 'Pop Airplay' entry with 'The Feels' charting at No. 40.
Congratulations, TWICE!