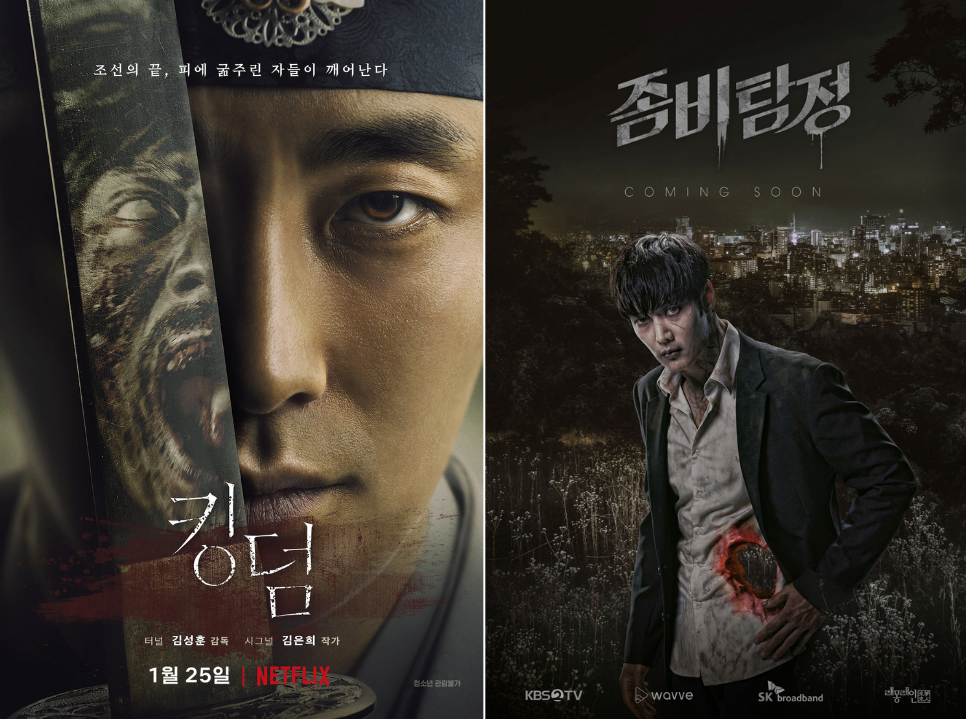 Zombies and the post-apocalyptic theme have been very famous in Korean dramas and movies. While 'Kingdom' has been particularly in the limelight for this genre, there are other such K-Dramas as well, which make a good and exciting watch.
If you like the Zombie thriller series, here are some of the top K-Dramas you can add to your binge-list. Take a look!
KINGDOM (2019)

The realistic yet gory visuals in this K-Drama made it incredibly popular. It's a zombie thriller set in the Joseon Dynasty, where the entire kingdom is suddenly struck by a weird plague. The prince must defend and protect his people from whatever it is that has endangered their peace. The scenes are works of beauty, making this series much more worth your time.
No. Of Episodes: 2 seasons (12 episodes total); ongoing
ZOMBIE DETECTIVE (2020)
The lead, Kim Moo-young, is a zombie disguised as a human. After rising from the dead, he pretends to be human and starts working as a detective. He now uses his powers to locate missing bodies. A former TV writer, Seon-Ji, joins the 'Zombie Detective' and together, these two, solve crimes.
No. Of Episodes: 12
SWEET HOME (2020)
'Sweet Home' doesn't exactly fall in the Zombie thriller genre, but the drama is still an exciting watch. This is an apocalyptic horror/thriller series, where humans suddenly start turning into monsters and attempt to destroy humanity.
No. Of Episodes: 10
ALL OF US ARE DEAD (2022)

Based on a popular webtoon, 'Now at Our School,' this Korean drama will soon stream on Netflix. The trailer is out, and it looks promising. All of us are Dead is about a group of students trapped in their school in the middle of a zombie apocalypse, fighting to stay alive. The series is set to premiere on January 28.
No. Of Episodes: 8 (Unconfirmed)