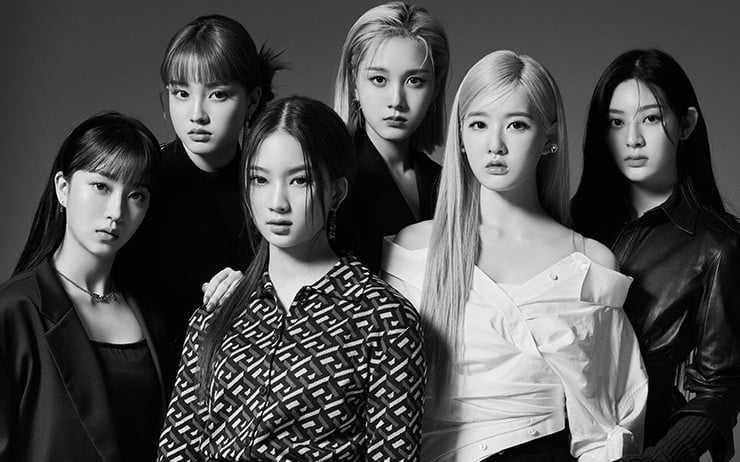 I know you are familiar with the phrase "STAYC girls, it's going down," and you can't get it out of your mind right after hearing it, STAYC songs, especially their title tracks, will undoubtedly get stuck in your head—that's why, right now, they are one of the notable fourth-generation groups.
The six-member girl group under High Up Entertainment debuted on November 12, 2020, solidifying their name in the industry. After the group released their timeless bop tracks, can you believe that STAYC will turn into a two-year-old girl group already this year? STAYC debuted with their single album 'Star To A Young Culture' which is the literal acronym for their group name featuring the electropop track 'So Bad' as the album's lead single, right after their career lunch, STAYC immediately caught netizens' attention with their addictive and hooking release.
And, you might be curious why STAYC's tracks are perfectly made, it is because the founders of the rookie girl group's agency are the producer duo Black Eyed Pilseung, in partnership with CJ E&M, and Black Eyed Pilseung, a.k.a. B.E.P. have worked with one of the most prominent girl groups in the industry right now TWICE, you are right...the magic behind TWICE's addictive title tracks is B.E.P. This iconic duo worked with them for years since the group's debut 'The Story Begins' up until their last work with TWICE 'Fancy You.' STAYC's tracks have cute, fun, and color-pop concept, which somehow give off the same as TWICE's title tracks.
All STAYC albums never miss, the title tracks are all perfectly-sounded, and they are a no-skip album. STAYC only have three albums released up until now, and I bet it is still hard for you to pick your favorite STAYC's title track, from the hyper rhythm track 'So Bad,' to the scintillating single 'ASAP,' to the playful melodic track 'Stereotype,' these tracks are absolutely total earworms. Speaking of title tracks, we just can't forget about each of their b-side being phenomenal and are total bops, too.
STAYC rose to fame because of one thing—their music, and that music is a total unmatched one. It is hard not to appreciate their discography at all. Of course, the members are all-rounders, too. Their head-banging bop music, along with their talents, is a perfect combination for them to reach new career peaks in every comeback.
The girls have successfully made it—coming from a small company, and are now making their name prominent in the K-Pop industry. The girl group has just been awarded as the 'Rookie of the Year' at the 2022 Golden Disc Awards that was held previously, making their 8th major award overall. STAYC's music videos have garnered over a whopping 119 million views in total, proving why they were one of the highly-anticipated rookie groups. In fact, STAYC was listed among Apple Music and Shazam's '5 notable artists' of 2022, the only Korean act on the list.
Being praised by netizens for having stable vocals while performing, STAYC members prove they have the live vocal control, which is impressive for a rookie group. Their title tracks will definitely make you dance, as they have the catchiest, fun choreography. Once STAYC steps on the stage, the spotlight is theirs. Be ready as they will shake up the stage with their unparalleled multidimensional talents. Everything about STAYC screams perfection.
Watching STAYC's music video will make your jaw drop as everything in production were all well-executed, from the song, the lyrics, the choreography, the production sets, to the members' dancing, singing, and rapping skills, they would wholly catch your attention, all jokes aside since I am also a victim of it, and I can't get out of STAYC now.
STAYC have indeed written the top-notch qualities of a one-top-girl group all over them. Listen to one of their songs right now, and you'll probably put it on a loop. STAYC is a group to watch out for. There is so much to look forward to them in 2022.