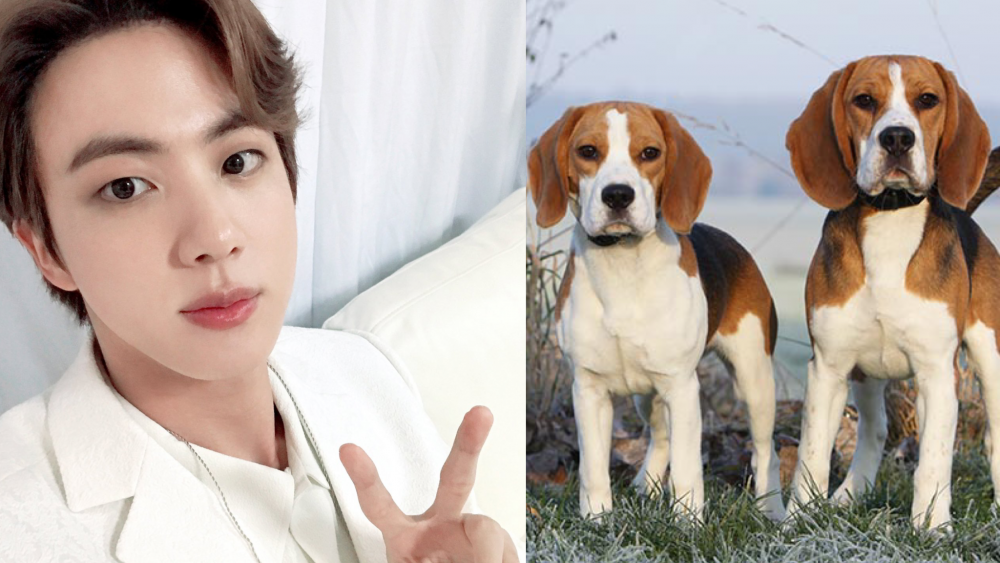 Recently, it was revealed that BTS's Jin, who is one of the youngest members of UNICEF Honors Club, donated to a "Beagle Rescue Network." The organization he has selected is not just an ordinary dog shelter. It works on rescuing Beagles that became victims of animal testing and raises awareness around the problem.
Jin's influence helped draw attention to the problem of this particular breed of dog often becoming the victims of animal testing. It also gave more visibility to such organizations.

The news about it became a popular topic on Spanish Facebook. Many locals praised Jin for being so thoughtful and considerate.
They are hoping to see more people like Jin in the world.
"A great human being."
"Blessing this young man."
"Good for them to follow the altruist path."
"That's the love for animals."

"Thank you for helping. God bless you."
"Beautiful Jin. God follow him. Blessings and keep multiplying him."
"What a good boy. Thank you for helping the innocent animals."
"God bless Jin for his donation."
"I became a BTS fan..I swear."
"Good to know that not all celebrities are so superficial and that there are those who have good feelings for the most defenseless."