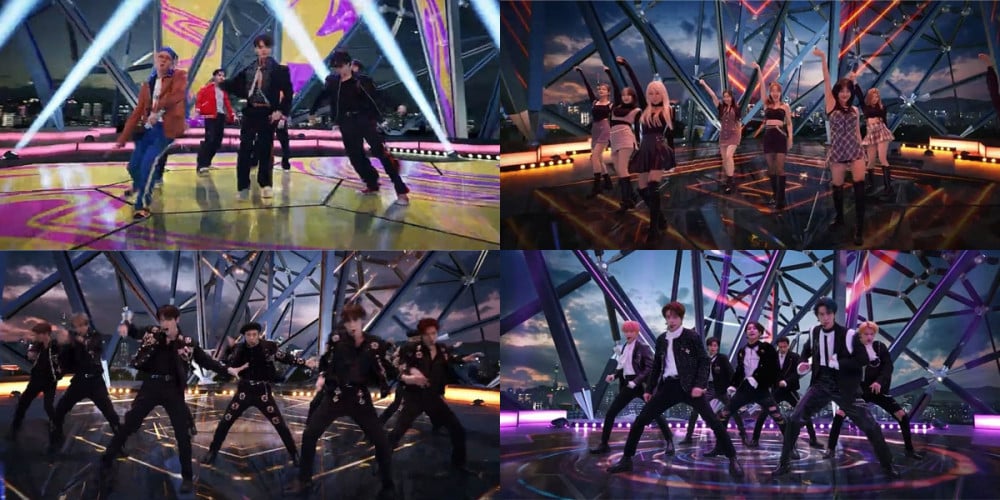 The truth is... everyone has been waiting for 'Dispatch' to drop a shocking New Year's Day dating scandal since January 1 at 00:01 KST.
But instead of dropping a New Year's Day dating scandal, what 'Dispatch' actually announced on January 1 at 10 AM KST was... a K-Pop concert commemorating the 10th anniversary of 'Dispatch'.
The upcoming 'Dispatch' special anniversary concert 'DFESTA' will be taking place "soon" and features a jaw-dropping performing artist lineup: BTS, NU'EST, Seventeen, TWICE, NCT 127, NCT Dream, Stray Kids, TOMORROW x TOGETHER, and ENHYPEN!
The infamous media outlet has yet to reveal more specific details regarding its 'DFESTA' concert, so fans will have to stay tuned to find out when and how they'll be able to tune in to see their favorite artists perform.
But how are K-netizens reacting to this sudden new concert?
A lot of them think that something is... fishy.
Many are in fact calling it a "Hostage concert", claiming that top K-Pop artists like BTS and TWICE, who did not appear on any year-end music ceremonies this December, have "no choice" but to do as 'Dispatch' says because otherwise, the media outlet would expose a major scandal about them.
Other comments included:
"So the performance fee is that they keep the dating scandals a secret??"
"This is the lineup of groups that 'Dispatch' promises not to touch in 2022."
"This is a f***ing hostage concert."
"They think they have some kind of power... What they really have is no sense of morality."
"That lineup tho."
"I'm getting goosebumps because of how two-faced this media outlet is."
"This is just wrong in so many ways."
"BTS, who announced that they were taking an official break so they wouldn't have to get into that political crap with all the other broadcasting stations, did a performance for 'Dispatch'?? Now we all know that 'Dispatch' has something on them."
"The theme of this concert is 'illegal hacking'... But do they know that what they do to get their scoops is illegal..."
What are your thoughts on 'Dispatch's 10th anniversary concert?