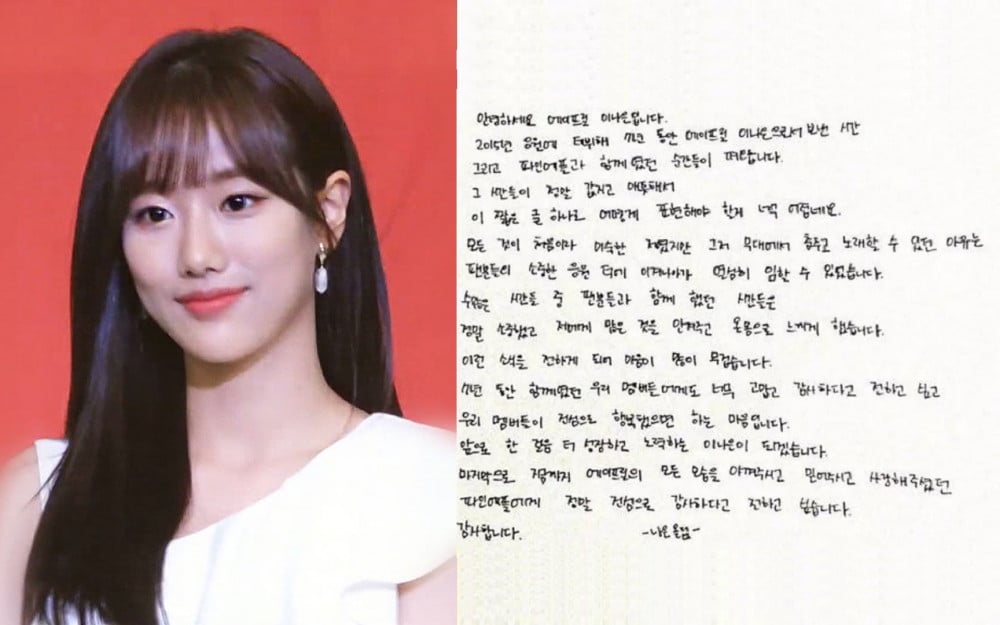 On January 28, April announced that the group had decided to disband after discussing with all the members.
Shortly after delivering news of their official disbandment, the members Chaewon, Chaekyung, Yena, and Jinsol wrote handwritten letters addressing their fans and sharing their thoughts.

Many fans were disappointed when they were unable to see Naeun's letter among the letters written by the four April members. A few hours later, Naeun also posted her handwritten letter directed to her fans. Naeun posted the letter on the girl group's official fansite and delivered her personal feelings to her fans as well.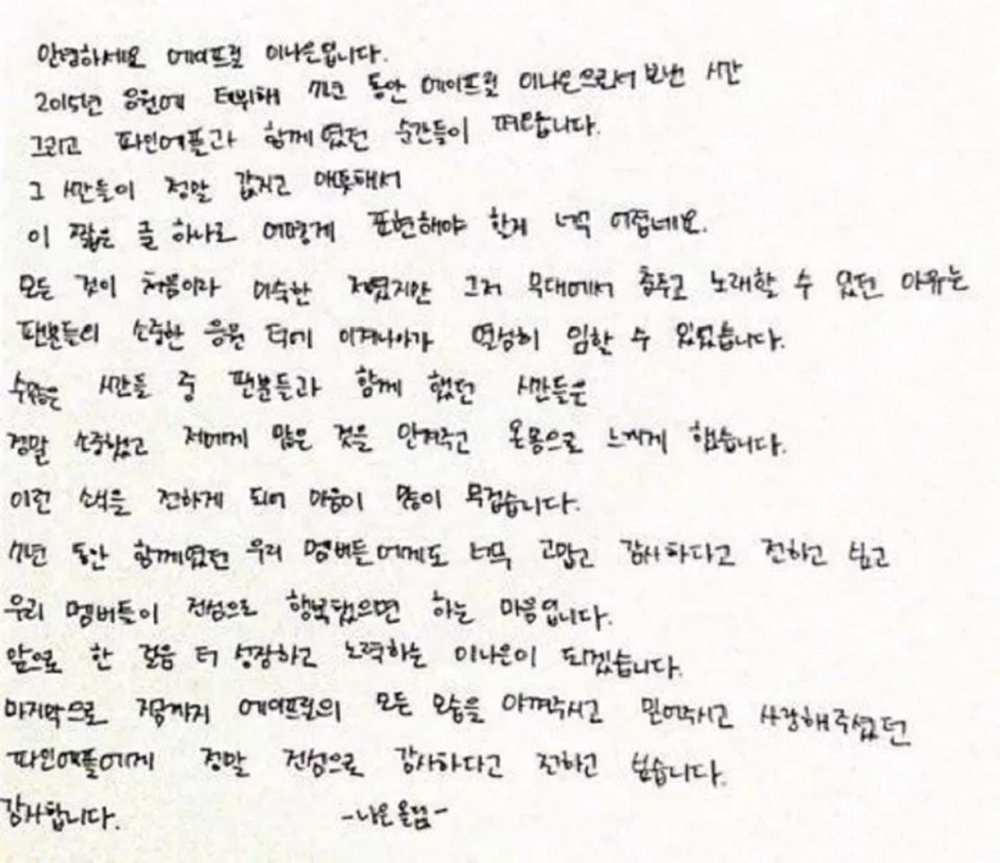 Naeun wrote:
"Hello, this is April's Naeun.
I recalled the seven years I spent as April's Naeun after debuting in August 2015 and thought of the moments I spent with Fineapple.

Those moments are truly precious and dear to me.
It's so hard to express them through this short writing.

I was inexperienced because it was my first time in everything, but the reason I was able to dance and sing on stage was thanks to the precious support of my fans and I was able to overcome and work hard.
Among the countless time, times I spent with my fans was truly precious and you have given me so many things and made me feel it with my whole body.
My heart feels very heavy to share this news.
I am really thankful and want to say thanks to my members who have been with me for seven years.
I truly want my members to be happy.
I will become the Lee Na Eun who matures and puts forth more effort one step at a time.
Lastly, I want to sincerely thank the Fineapple who have cherished, trusted, and loved all aspects of April until now.
Thank you."