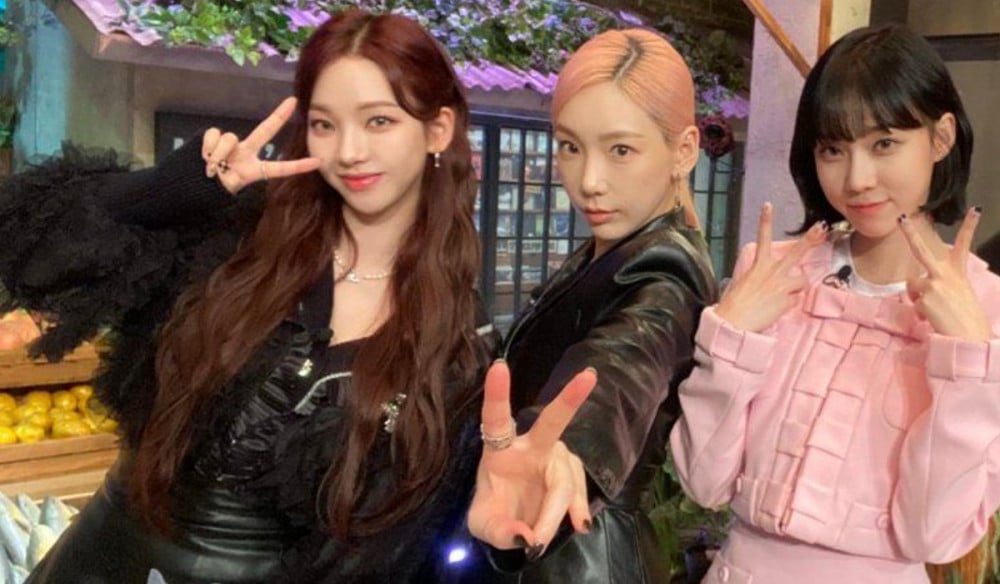 Girls' Generation's Taeyeon adoring aespa's Karina and Winter warmed netizens' hearts.

Recently, Taeyeon updated her Instagram Story with a video of Karina and Winter stretching together. In the short video, Karina and Winter are seen stretching their legs and cutely saying it hurts. With a video, Taeyeon wrote, "I'm in trouble I like them so much lol" and tagged aespa's official account.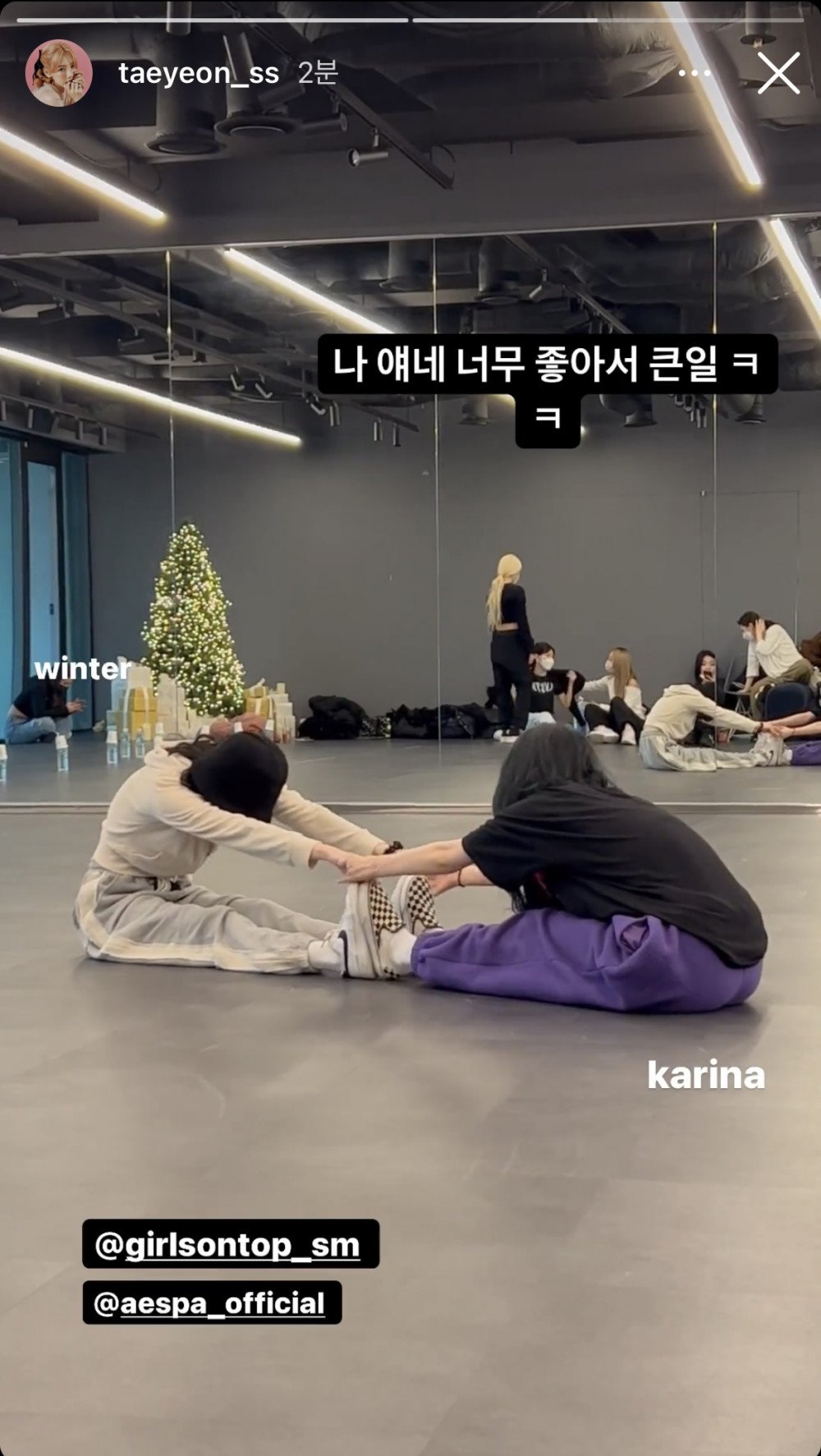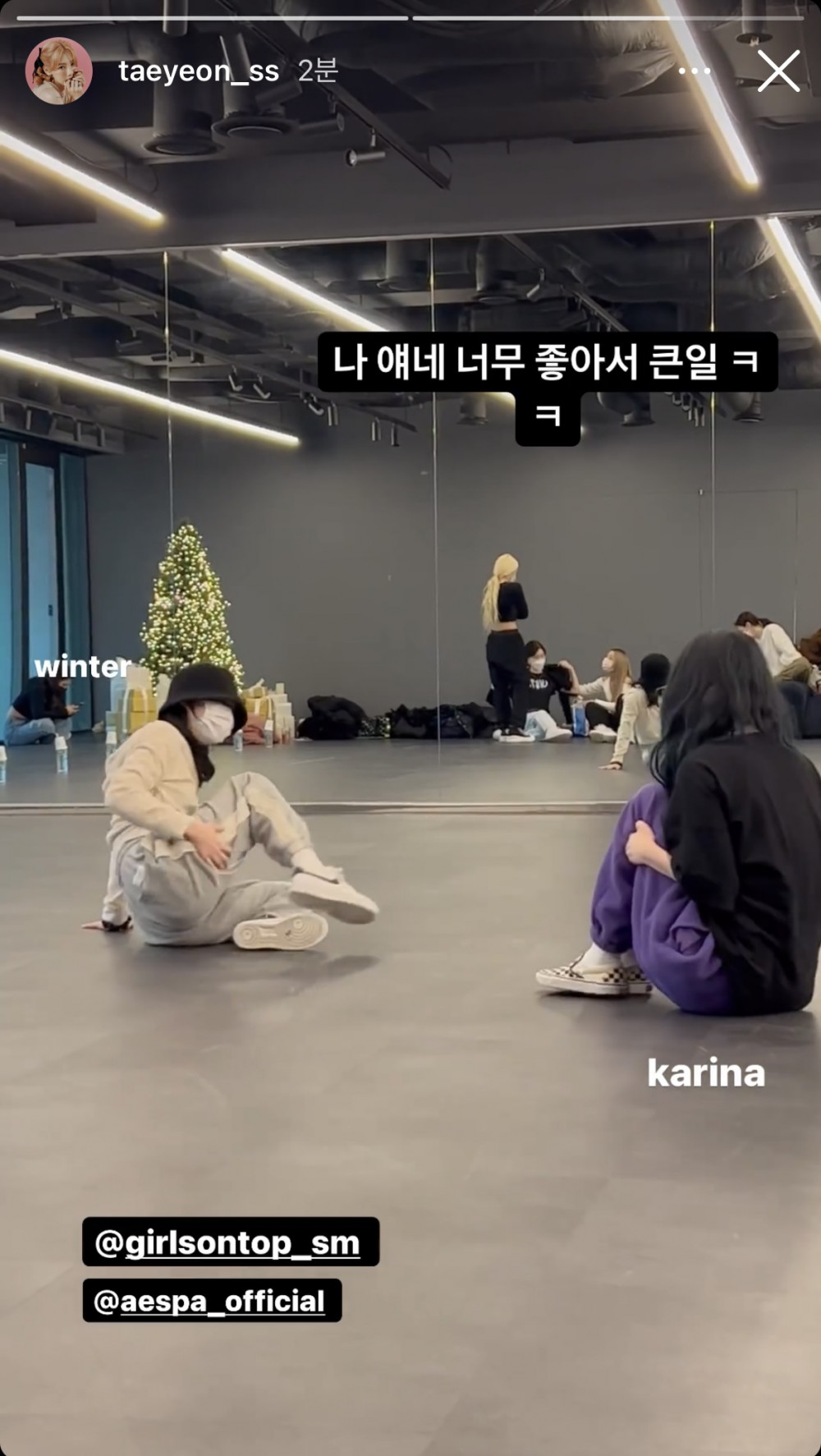 Netizens reacted with comments such as:
"I love seeing Taeyeon supporting aespa since their debut. She mentions them every time they release a new song."
"Aww, she's taking good care of her hoobaes...Kim Tae Yeon is the best"
"I freaking love Taeyeon-aespa interactions"
"Taeyeon was the only senior who supported and promoted aespa on Instagram when aespa was receiving so much hate"
"I think Taeyeon is really good at taking care of her juniors. Brave Girls once said Taeyeon showed support for them before they became big with 'Rollin.'"
"It's funny because I can tell they are adorable little kids from Taeyeon's perspective."