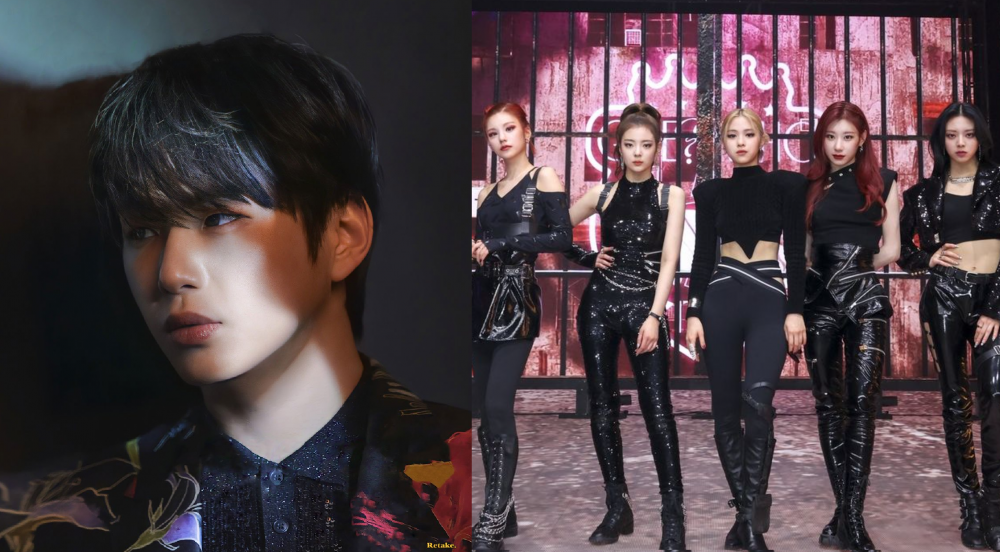 On January 7, the Korea Music Contents Association, which produces the Gaon Music Chart, released a list of artists who debuted after 2011 and have sold at least one million albums cumulatively. Immediately, fans noticed that two artists who had sold more than one million albums were missing from the tables: Kang Daniel and ITZY.
After the incomplete tables were spread online and through the press, false rumors began to surface that these two artists did not actually sell over one million on Gaon and had returned copies. Fans requested Gaon correct their mistake and update the charts.
On January 12, Gaon released a statement apologizing for its errors and released the correct charts: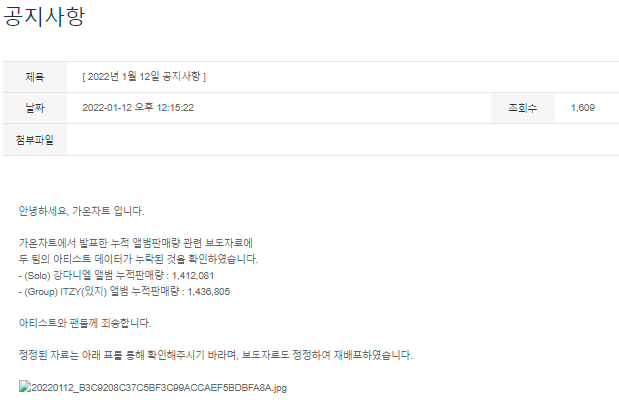 "Hello, this is Gaon Chart.

We confirm that the following artist data is missing from the press release of Gaon Chart's cumulative album sales:
- (Solo) Kang Daniel cumulative album sales: 1,412,081
- (Group) ITZY cumulative album sales: 1,436,805
We apologize to the artists and fans.
Please refer to the table below for the correct data. The press release has also been corrected and is being redistributed."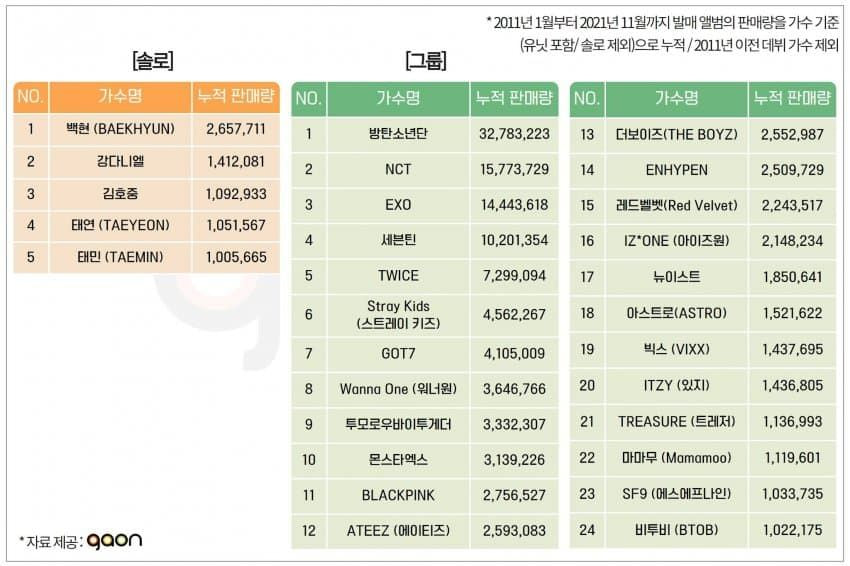 The two artists now appear on the tables, Kang Daniel at #2 among soloists and ITZY at #20 among groups.
Netizens who had seen the damage the incomplete tables had caused wrote on a trending post about the correction:
Gaon how could you miss something like this
It's funny that Gaon would overlook two singers that sold over 1.4 million albums, and to the idiots who spouted crap I have no words for you
Those kids who spread rumors won't even see this
When you don't do your job properly, there are a lot of kids who will spread nonsense with the wrong data
Those fools who accused them of returning, heck how would they return 400,000 albums lol
They omitted 2nd place lol did they do that intentionally

Both Kang Daniel and ITZY only debuted in 2019, which makes their entry in the million-seller category an impressive feat. Kang Daniel reached 1 million total sales in August 2020 with his EP 'MAGENTA' and recently released 'YELLOW' in 2021. ITZY accumulated 1 million album sales with their most recent album 'Crazy in Love' in October 2021.