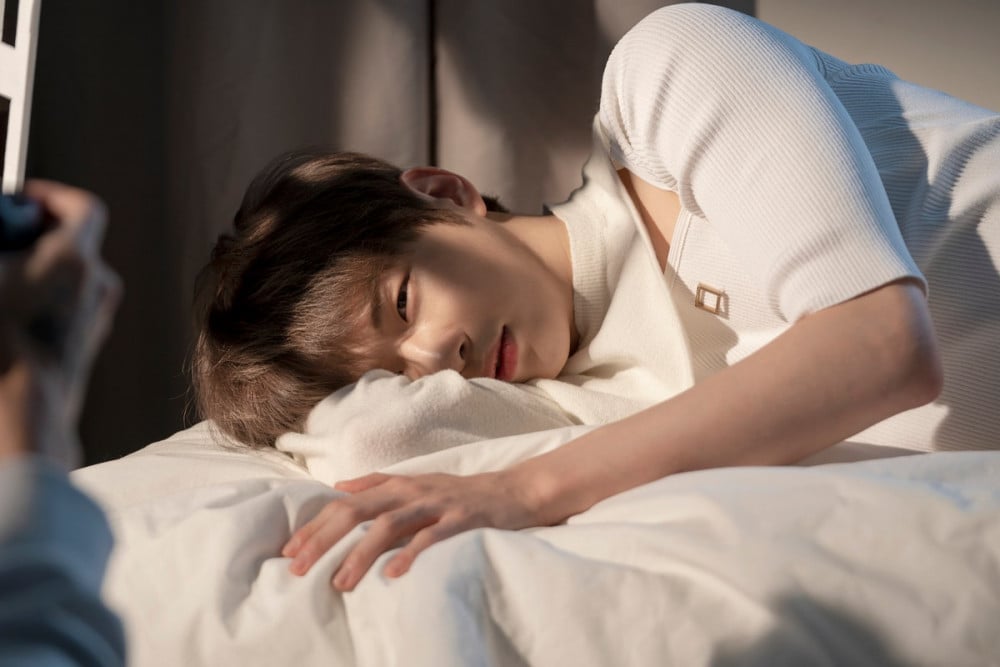 On April 13, Kang Daniel dropped the final installment 'YELLOW' in his 'Color' album series. The trilogy began in 2020 with the upbeat 'CYAN' and powerful 'MAGENTA'. Through his online showcase and a series of interviews, Kang Daniel described the personal story behind the last album and the significance of each song.

In an interview with HYPEBAE, he stated:
"[With] the whole album, I wanted to express a difficult time in my career [when] I felt hopeless. I wanted every song to kind of represent the different stages I went through during that time [...] 'YELLOW' kind of takes a step back into a darker period in my life. My hope is that people can relate to my music and the overall body of work as we all go through ups and downs."
Kang Daniel had taken a hiatus in 2019 to early 2020 to recover his physical and mental health. The process of preparing and releasing this album as well as its pre-release single 'PARANOIA' were steps in healing.

He told Allure:
"It's important that you open up yourself. If you close up your heart, it's just so hard to overcome it by yourself."
He described to Dazed how the theme of the album ties in to its title 'YELLOW':
"When people think of yellow they think of it as a cute, lovely color but I see it as really cold [...] When I think of yellow I think of the coldness of the early morning. But, at the same time, it's the start of the new day."
He also explained why the cover art features a diamond. Depending on how much pressure is applied on coal, it either stays that way or transforms into a diamond.
"['YELLOW'] is about the pressures put on me and where I am right now because of those pressures."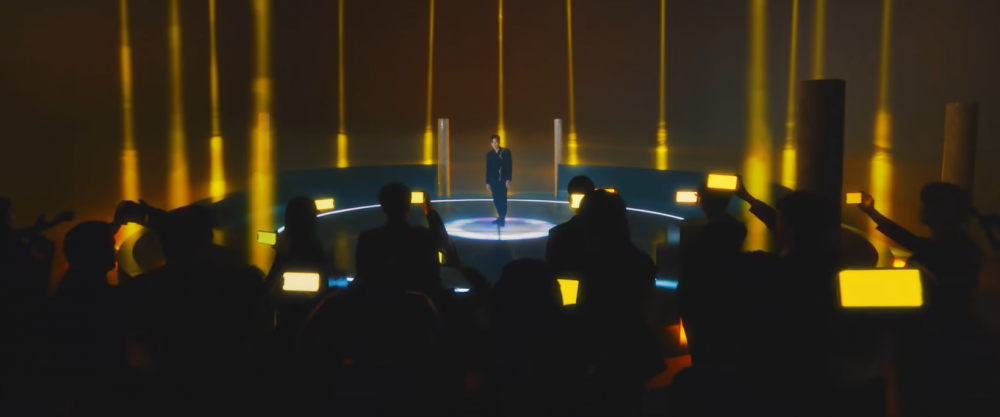 At his online showcase, Kang Daniel discussed in detail the songs and their lyrics, on all of which he is credited as the first lyricist:
"'Not everything is as it appears'. This message was the start of the album planning. It represents the duality of what's happening and what's beneath it. All the 5 songs in the album reflect my thoughts, emotions and feelings like a mirror. I wanted to make songs that reflect my past self and my present self."
In the album's first track, Kang Daniel wanted to express what it felt like to explode because of frustration from malicious words.
"'Digital' does have an upbeat rhythm. It's the retro genre that was all the rage lately. On the contrary, the lyrics are about the repeated pain that slowly devastates a person."
At some point, I got used to the pain, but ultimately
I'm an easy prey, a blooming illusion at the tip of your fingertips
'PARANOIA' was pre-released as a digital single with the intense message that there is something out to harm him, but it turns out to be himself.
"As for the music video as well as the song itself, I put my heart and soul into it the most. What I realized was that the moment when a person falls apart the greatest is when you fall apart due to your own self."
You can run, you can hide
But they always find
Spreading slowly in your heart
They live in the dark
"['Misunderstood'] is mainly about the struggles of being misunderstood due to baseless rumors and gossip. I think the vocal tone was the closest to my voice. My speaking voice."
In a tangled night that can't get loose
The word 'sincere' is becoming empty
I just keep saying I'm okay
Not alright, alright, alright, I'm not okay
The title track 'Antidote' describes the will to recover.
"I think the emotions of the song are very dynamic. When I recorded this song, I bit my molars on purpose in some parts. Like there's this explosive anger pent up inside of me [...] like you wonder 'what is wrong with me' or 'why is this happening to me'. I wanted the last part, the outro, to sound bright and liberating dance-wise and sound-wise."
In HYPEBAE he explained further:
"Although the song is very emotional and dark, I felt like the act of searching for a resolution or 'antidote' meant that even though it was one of the darkest periods in my life, I always held out hope."
The wound you turned away from only gets deeper
I can't move. Deeper evil, greater terror
I'm looking for the antidote
Let this night end
"['Save U'] is the last song of the 'color' series and the last track of the 'YELLOW' album. I didn't want to end it on a depressive note [...] In my opinion we live in this cruel and competitive world where we fall into despair. To those who're struggling, I wanted to give courage. I wanted to tell them that it's okay."

He also mentioned this song was written for his past self as a message of reassurance.

You're stronger than you think you are
When everything is too overwhelming
Even if you take a break
It's okay, I'll be there
When asked how he felt about the album's release, Kang Daniel replied:
"First, all the staff members worked really hard for it [...] and everyone's hard work produced quality music. It definitely shows, so I'm happy about that. I'm also excited to see what other new, fun genre I will get to try next. As I worked on this 'Color' series, one thing I learned about myself is that I'm able to work on more types of music than I had expected."
He hinted his team has more in store that will be released this year. Another larger hope is for listeners to recognize the thought and care he as an artist puts into his music "from the concept, to the songwriters, to the lyrics, to the performance."