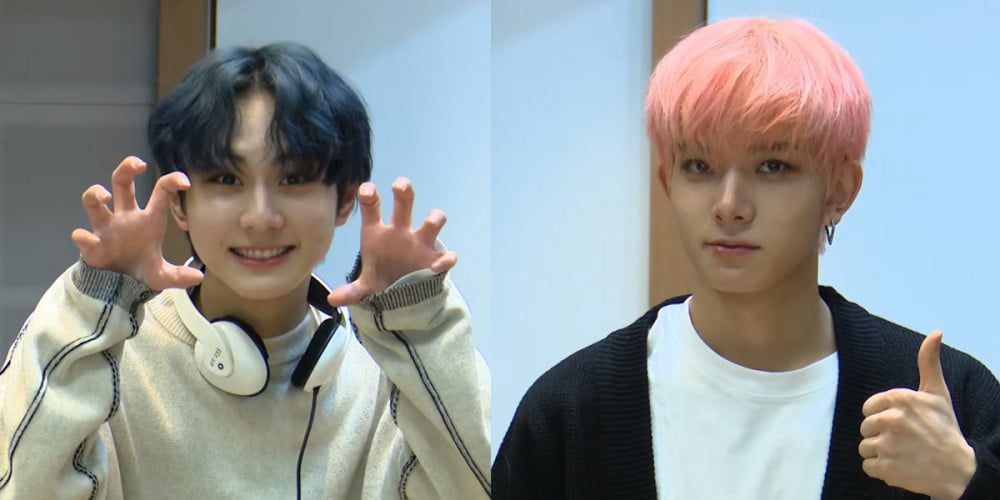 On January 13, the 7 members of ENHYPEN appeared as guests on the MBC FM4U radio program, 'Kim Shin Young's Noon Song of Hope'!


On this day, the ENHYPEN members described the themes and concepts behind their 1st repackaged album 'Dimension: Answer', and also shared their thoughts on receiving various 'Rookie Awards' at year-end music festivals.
When DJ Kim Shin Young commented, "You probably did not get to sleep very much while preparing for this album," Jungwon answered, "Our fans are very well aware of the fact that we have a lot of schedules these days. They must be worrying a lot, but we want them to know that we do get to sleep. We are doing well. You don't have to worry too much."
Next, ENHYPEN were asked about their recent rooming changes at their dorm. The boys explained that Jake and Jay were roommates, Ni-Ki, Sunghoon, Sunoo, and Jungwon were all together in the biggest room, and the oldest Heeseung had a room to himself. "We did rock, paper, scissors to decide who got the single room to himself. We actually recorded the legendary round of rock, paper, scissors, the atmosphere was practically like the 'World Cup' finals," the members added on.