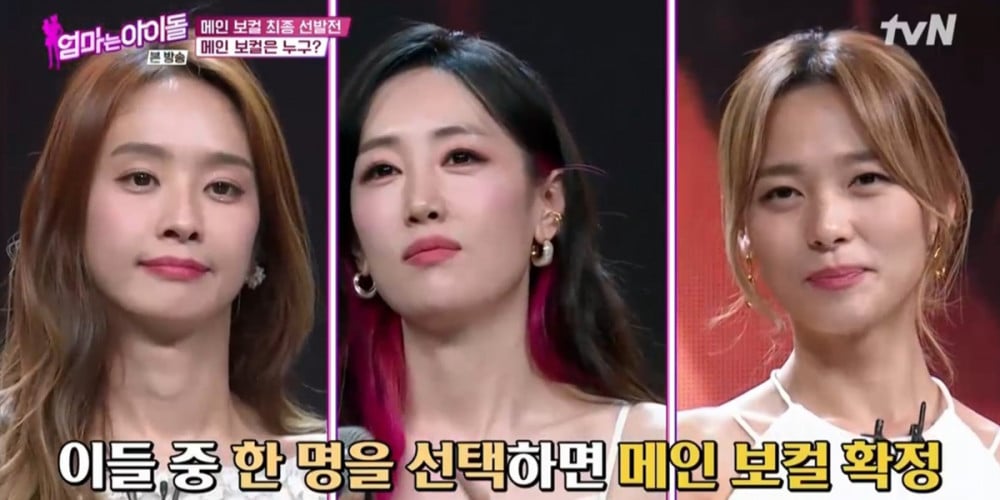 On the January 14 broadcast of tvN's 'Mom Is An Idol', the cast members finally chose the group's main vocalist through a final vocal evaluation!
[SPOILERS AHEAD]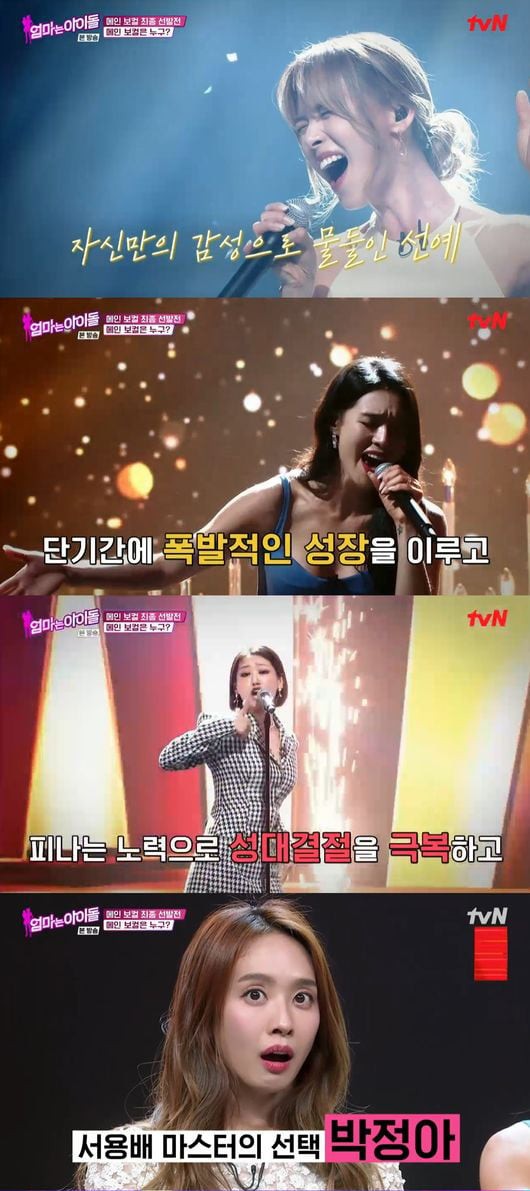 On this day, each of the cast members took to the stage to perform their final vocal evaluation tracks. However, member Yang Eun Ji, suffering from vocal nodules, was ultimately dropped from the main vocal position tryouts.
As a result, the remaining 5 cast members including Byul, Park Jung Ah, Hyun Juni, Kahi, and Sunye took to the stage in front of 4 vocal coaches. First, Byul sang "The Lonely Bloom Stands Alone". Although she was praised by the vocal coaches for her top skills, the coaches also pointed out that she "lacked an idol-like quality."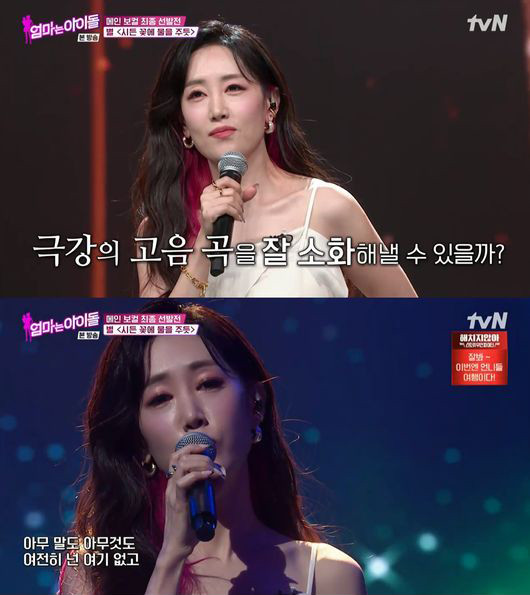 Next, Park Jung Ah sang IU's "Hold My Hand" and surprised the vocal coaches with her powerful voice. Kahi also impressed the coaches with her improvement as she performed "Wind Song", while Sunye delivered a rendition of "Love, ing" which showcased her professionalism.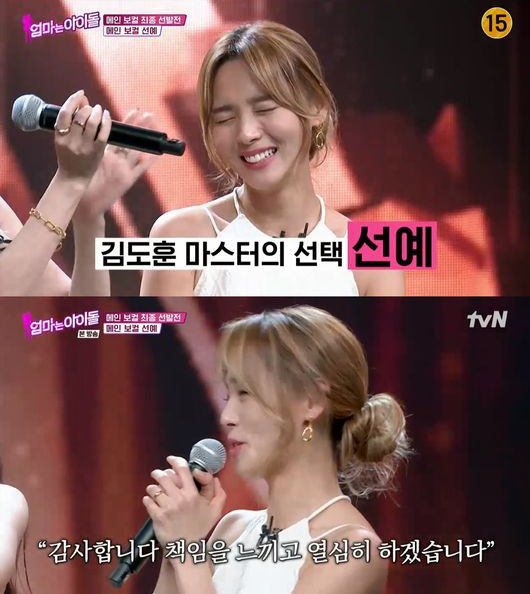 After all of the stages, the vocal coaches were divided between Byul, Park Jung Ah, and Sunye. In the end, the choice came down to coach Kim Do Hoon. He observed, "I wanted to pick someone who would be able to act as a supportive pillar even when the group is struggling. And that person is Sunye."
In the end, former Wonder Girls member Sunye was selected as the team's main vocalist!
Meanwhile after wrapping up their final vocal evaluation stages, the cast members of 'Mom Is An Idol' were given their first, official team mission - covering aespa's "Next Level"! Furthermore, next week's broadcast will also reveal a sneak preview of the group's debut single "Ooh-Ah Hip" for the first time ever.
tvN's 'Mom Is An Idol', a music variety program in which former K-Pop stars return to the stage after becoming moms, airs every Friday nights at 8:40 PM KST.