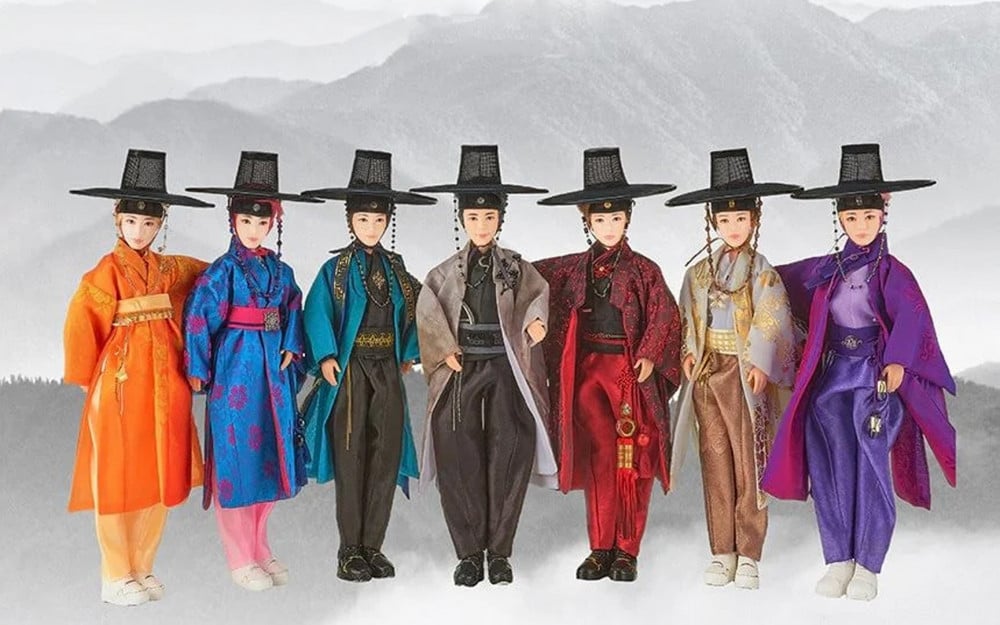 Netizens have discovered a new BTS merchandise and are quickly falling in love with them. The new BTS merchandise is actually created by a toy company in Korea and will be sold as a limited edition. Recently, these dolls were revealed on the Blue House home page and drew much attention.
It was revealed that the first lady of South Korea held an event in Dubai, and she had brought these premium toys. According to one netizen post, it seemed that the first lady brought these toys along with the "Baby Shark" book to donate to the Dubai library.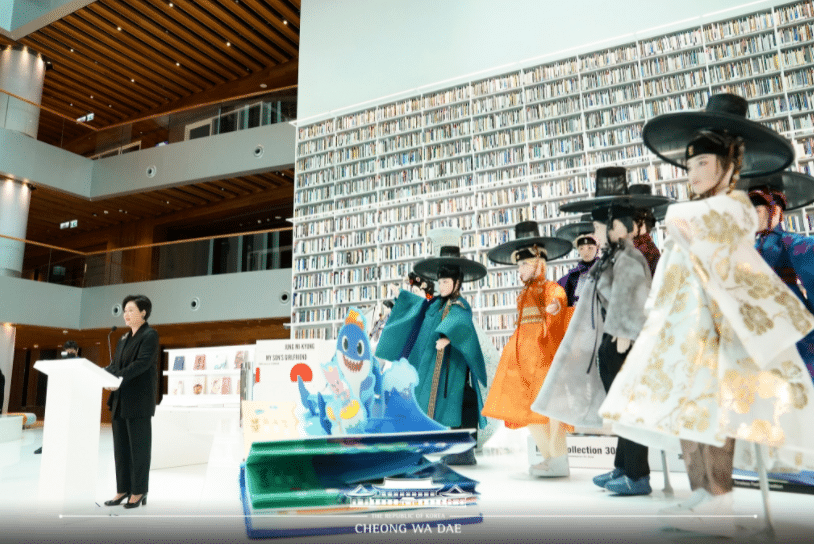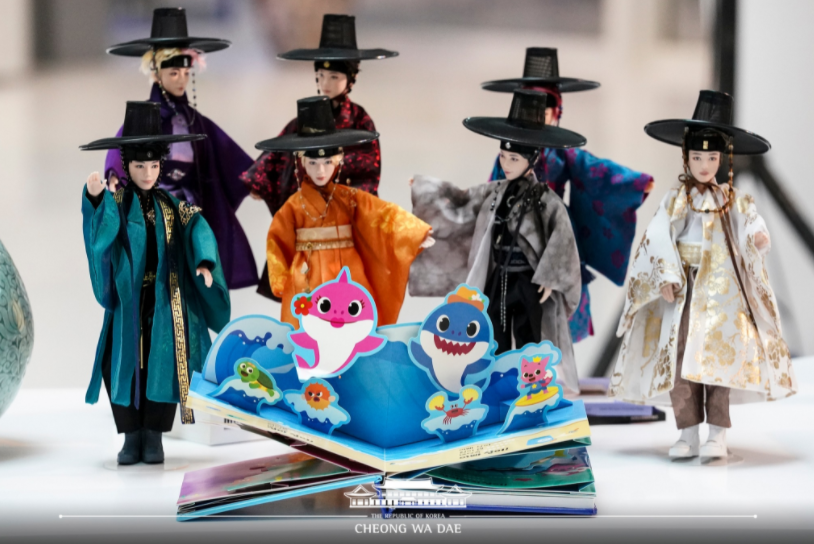 Sohn Oh Gong, a South Korean toy company, improved the marketability of the BTS mini-figures and decided to sell them only in South Korea. The company revealed they will be launching the BTS premium fashion dolls limited hanbok edition on GMarket starting January 23rd. The new fashion dolls have been upgraded with sophisticated details than the existing fashion dolls as each member doll will be dressed in premium Korean traditional clothing that is custom designed.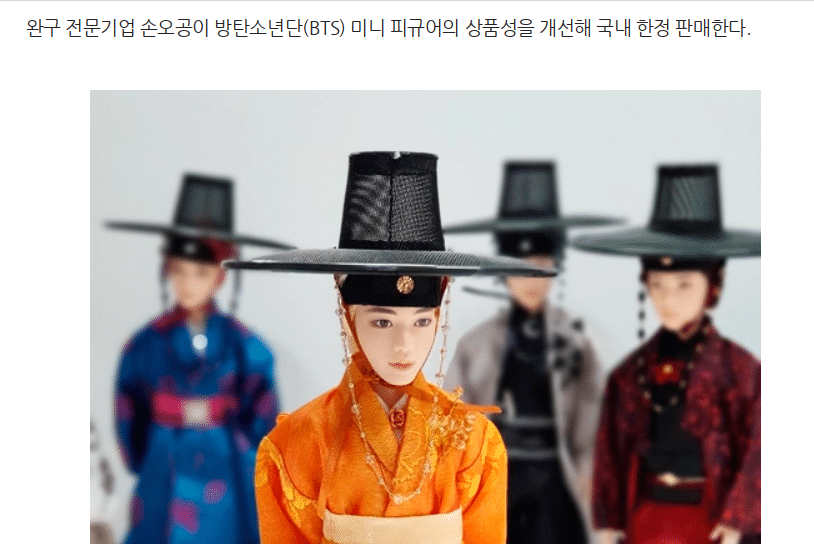 As soon as the new merchandise was revealed, many fans and netizens gathered in an online community to express how impressed they were. Many netizens commented that the BTS dolls dressed in Korean traditional clothes were a sensible gift to the library. Netizens commented, "I really want to buy them," "BTS with Korean traditional clothing? That's such a sensible gift to give," "I would love to get that set," "I wish they can sell the clothes separately so I can change out my dolls' clothing," "The dolls are okay but I would totally want them with the traditional clothing," "The Hanbok dolls are so pretty," and "They look nice with the Hanboks."