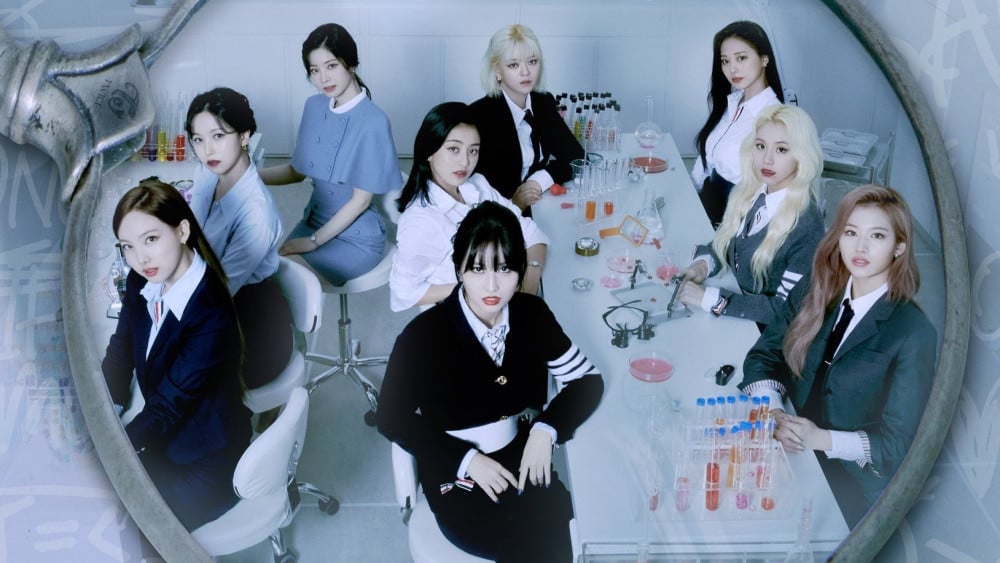 TWICE's 'Formula of Love: O+T=<3' scored an impressive feat that will surely go down in history!
The girl group's third full-length album has received praise from netizens for having a diverse seventeen-track discography album — most notably from music critics. 'Formula of Love: O+T=<3' made its own history receiving impressive remarks as the album has an average of 91 Metascore (Universal Acclaim) from 4 critic reviews: scored 76 from Sputnik Music, 80 from Pop Matters, 82 from Beats Per Minute, and a full score of 100 from NME.
With this, TWICE are now the highest-rated girl group of all-time on Metacritic with critically acclaimed album 'Formula of Love: O+T=<3', then followed by 'Ten' of Girls Aloud (79 Metascore), 'Reflection' of Fifth Harmony (78 Metascore), and another entry from the girl group with their own 2021 summer release 'Taste of Love' (77 Metascore).
'Formula of Love: O+T=<3' is also now the highest-rated album by any K-Pop act — apart from being the highest-rated girl group album — in history, followed by TXT's 'The Chaos Chapter: Freeze' and BTS' 'Map of the Soul: 7'.
Additionally, TWICE's third full album is currently the second-highest-rated female album released in 2021 so far, following pop singer Taylor Swift's 'Red (Taylor's Version)' and Self Esteem's 'Prioritise Pleasure.'