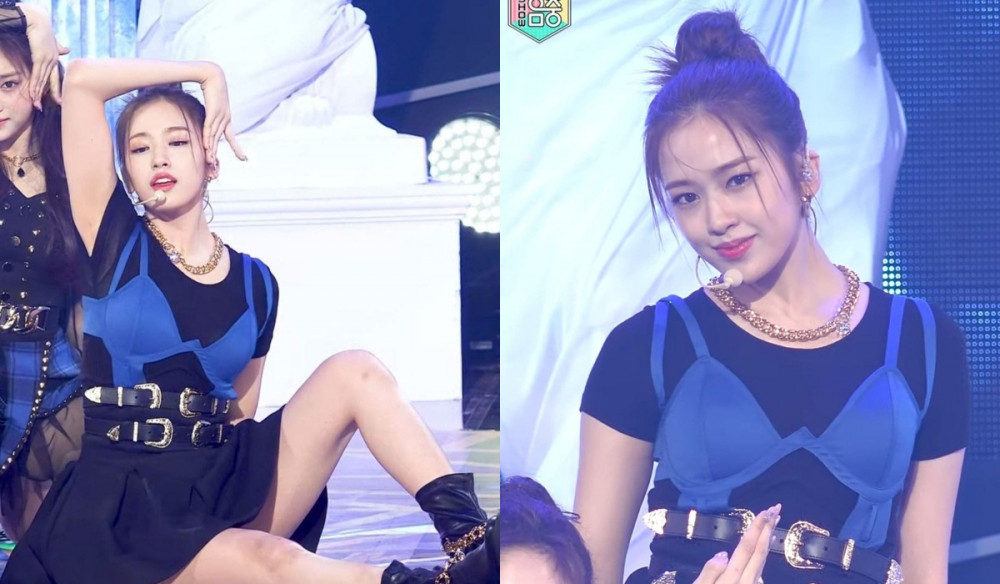 Starship Entertainment's rookie girl group IVE recently made its debut with 'Eleven' and member Yujin's outfit faced negative reactions from the viewers after their latest stage performance.
On December 4th, IVE performed "Eleven" at MBC's 'Show! Music Core'. Among the members, Yujin's outfit had a glaringly obvious wired bra layered on top of her shirt which caught the viewers' attention. Many were not just upset about its unflattering fit but also regarding the fact the stylist dressed a minor in a bra. Yujin was born in 2003.
Some of the comments are: "Is the stylist out of his mind? How could anyone think dressing a minor in a bra is appropriate?"
"Look at the comments under their YouTube video. I can't believe their stylist didn't consider that he is working with minors."
"I thought it was going to be another nitpicking post but this is a legit concern."
"That's not a bustier. That's a bra wth"
"I don't understand what they were going for with that outfit choice"
"Look at her hair tho. That's just a messy bun that anyone can do at home."
"She would've looked better with just a plain t-shirt and jeans."
What do you think?