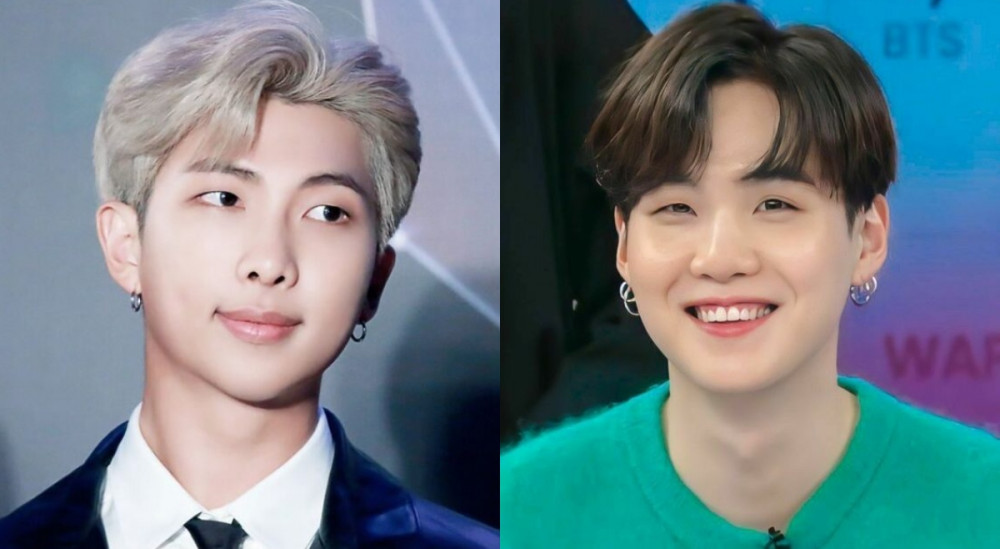 Netizens reacted to the BTS members RM and Suga's supposed 'lovestagram'.

On December 21, one netizen created a post titled, "BTS's lovestagram started". Here, the netizen included a photo that RM had previously posted on his personal Instagram, along with a photo that Suga recently posted on his own Instagram. Both photos looked very similar, from the chair they sat in to the angle that the photo was taken from. Upon seeing the photos, many netizens playfully claimed that the BTS members were taking part in a 'lovestagram', which is a common term to describe lovers posting similar photos on Instagram to hint at their relationship.
Some of the netizens' comments included:
"That's why they even released a song together, respect."

"ARMYs are so cute. I am leaving here, after getting healed TT Loll."

"Am I the only one who knew only now???"

"Even the chair is the same. There's no way this isn't true."

"The two of them have been housemates for ten years."

"Where is this place? The atmosphere is nice."

"Suga is cheating~ It wasn't been long since he called J-Hope his vitamin though? Lolll."

"Both of them are for real, since long ago."

"What in the world...."

"Lollllll What is this, my heart stopped for a second Lolll."

"Loll so Yoongi sent J-Hope to Korea first and then went on a trip with Namjoon? This is a love triangle for real."