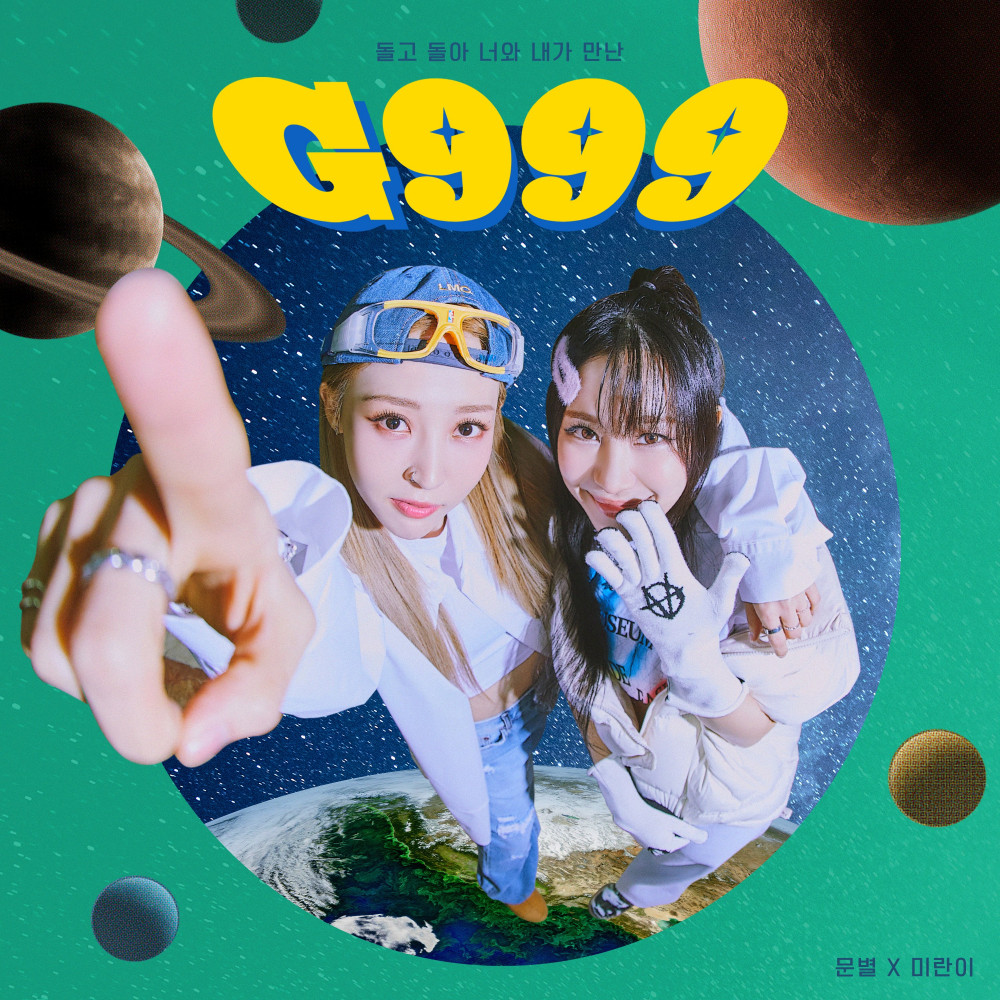 Moon Byul has now revealed a teaser photo for her upcoming pre-release single 'G999,' which features Mirani.

The photo features Moonbyul and Mirani together. They are on top of planet earth, with planets surrounding them. The image is a bit goofy and very fun.

'G999' will be Moonbyul's first pre-release single for her mini-album '6equence'. '6equence' will release later in January.

'G999' comes out on December 13. Stay tuned for more updates!