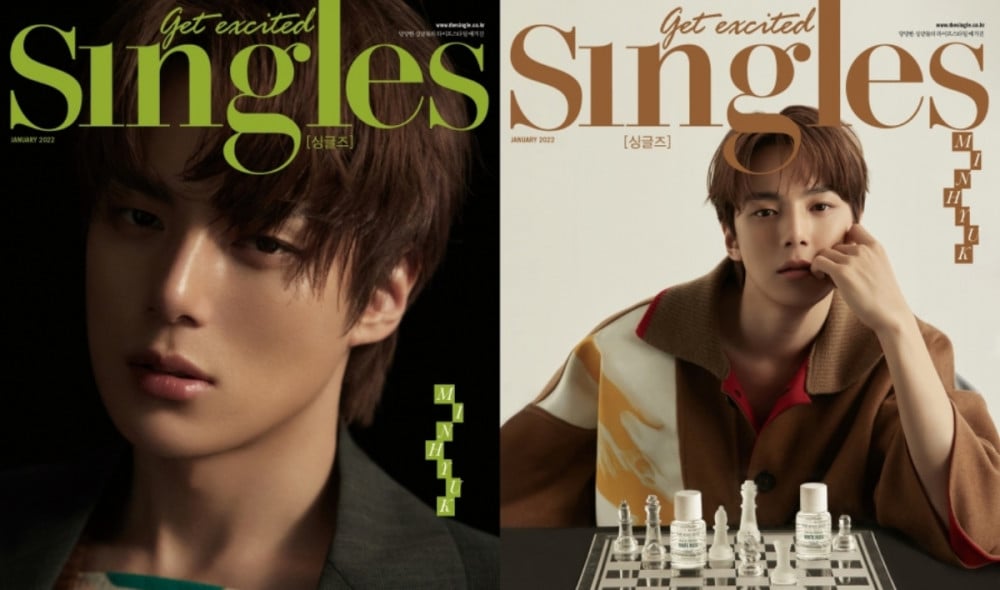 MONSTA X's Minhyuk graced the first cover of the 'Singles' magazine for the year 2022.

On December 16 KST, lifestyle magazine 'Singles' unveiled cover previews for the January 2022 issue featuring MONSTA X's Minhyuk. In the previews, Minhyuk showed off his handsome looks and charming gaze in a brown and black layered outfit. In particular, Minhyuk displayed various chic poses and a strong gaze that immediately drew attention.

During his interview, Minhyuk talked about finally being able to participate in a world tour after three years. Minhyuk stated, "Starting with Philadelphia, to Washington, D.C., Atlanta, and Miami, we are participating in the 'Jingle Ball' tour. We are finally meeting our overseas Monbebe, whom we couldn't see for a long time. I miss hearing the audience members' shouts that richly filled the concert halls." When asked to reflect on his year in 2021, Minhyuk replied, "It was a year where I have no regretful thoughts such as 'I should have done more'. To that extent, you could say that I poured out my all."

Minhyuk's complete pictorial and interview will be available in the January 2022 issue of 'Singles' magazine.