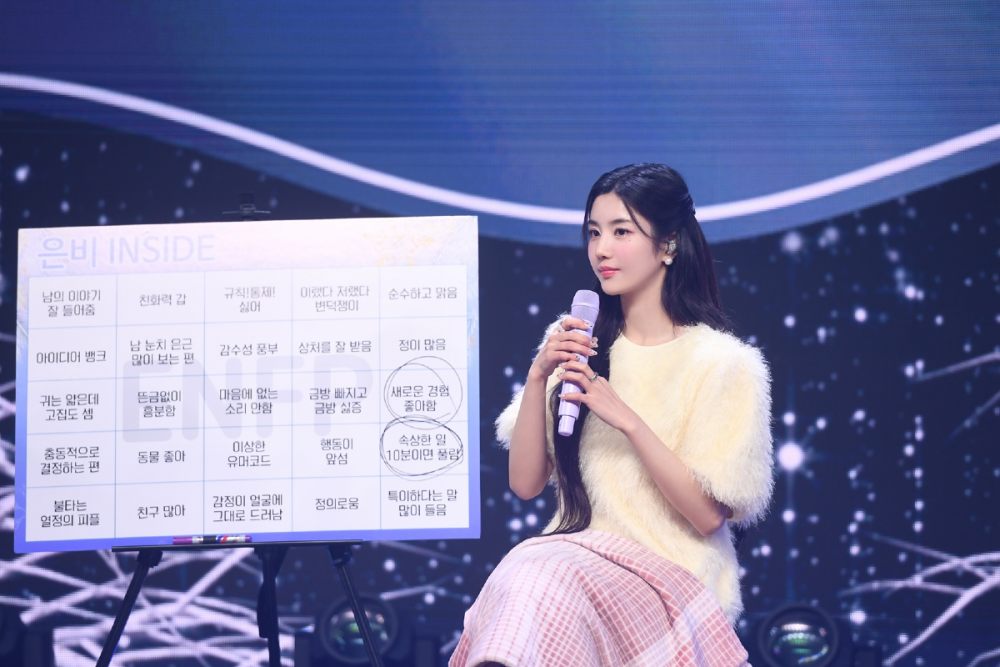 On December 18, soloist Kwon Eun Bi held her first global online fan meeting 'Welcome to Eunbi Land: Open The Door', and it has successfully concluded!
'Welcome to Eunbi Land' was Christmas-themed with decorations such as snowflake backdrops and Christmas wreaths.
Among the many songs Eun Bi performed in this fan meeting were the title song of her first mini album 'Door', and other songs such as 'Blue Eyes' and 'Rainy Road' which she has also participated in producing.
There were also unique fun segments such as 'Open the Door' which was a segment where Eun Bi completes her fans' wishes, 'Talk Talk' which utlized chat rooms, allowing Eun Bi to talk with her fans real-time, and 'Inside' where Eun Bi revealed her MBTI and talked about it
Concluding the fan meeting, Eun Bi said, "I sincerely thank you all for being with me. I hope to be able to see you face-to-face soon," expressing her gratitude towards her fans.
At the end. Eun Bi presented a special Christmas gift for her fans where she sang the OST 'A Million Dreams' from the movie 'The Greatest Showman'.
Were you "there" at the fan meeting? How was it?
Check out some of the photos from the fan meeting below!