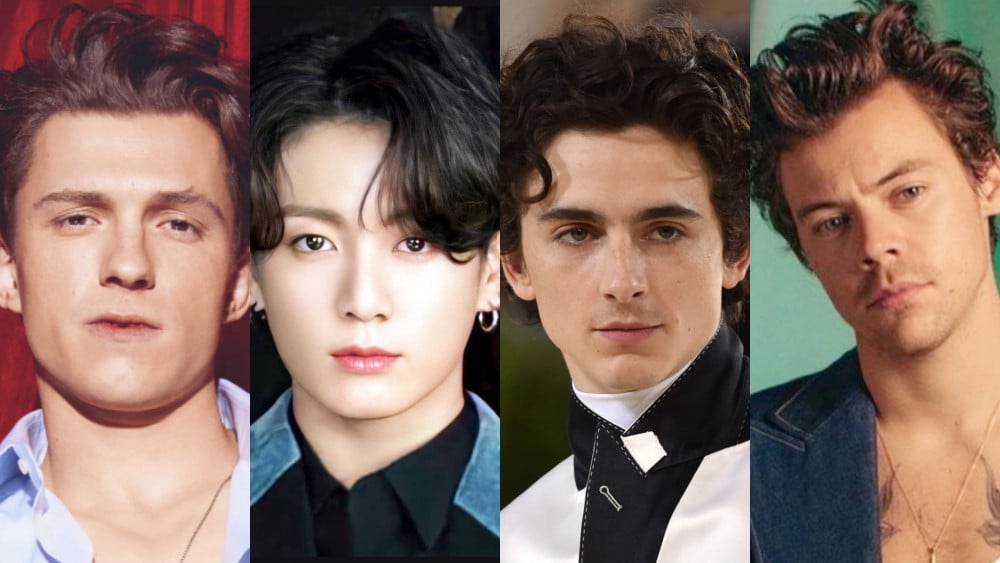 Popular Fashion Magazine ELLE Girl is the largest older-teen fashion and beauty magazine brand globally with twelve editions. Launched in 2001, it focuses on beauty, health, entertainment, and trendsetting bold fashion. Recently, ELLE Girl Russia magazine announced their Top 10 Most Beautiful, Talented, and Beloved Stars of 2021.
Jungkook is included in the list of the Top 10 'ELLE Boy 2021'among other celebrities such as Timothee Chalamet, Tom Holland, Harry Styles, Robert Pattinson, and more. He's the only Korean star on the list, reaffirming his unrivaled popularity.
ELLE Girl Russia also praised Jungkook as the 'World's Top Male Model' for his top-notched modeling skills and wrote:
"Jungkook for the phenomenal success on the Louis Vuitton show, after which BTS's maknae was recognized as the top male model in the world."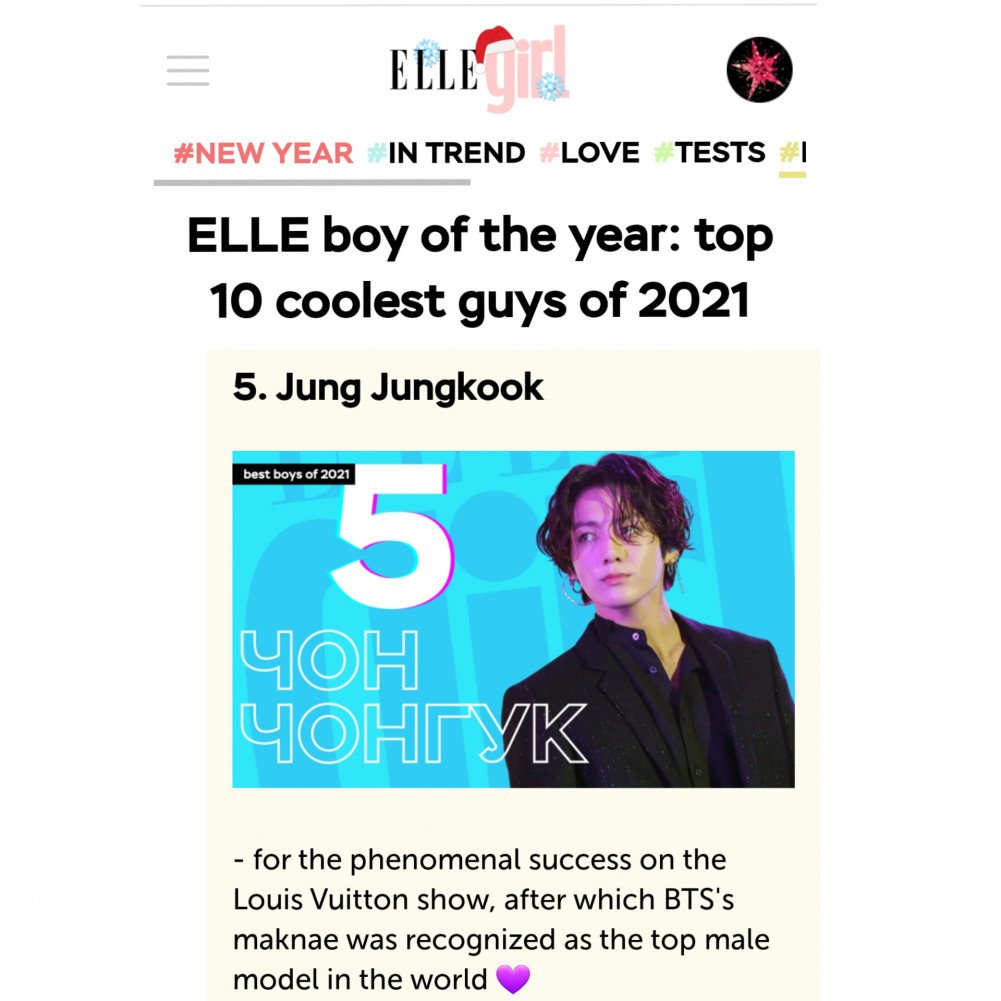 Jungkook has always been selected by Prestigious Fashion Magazines and Outlets for his popularity, talents, and handsome looks.