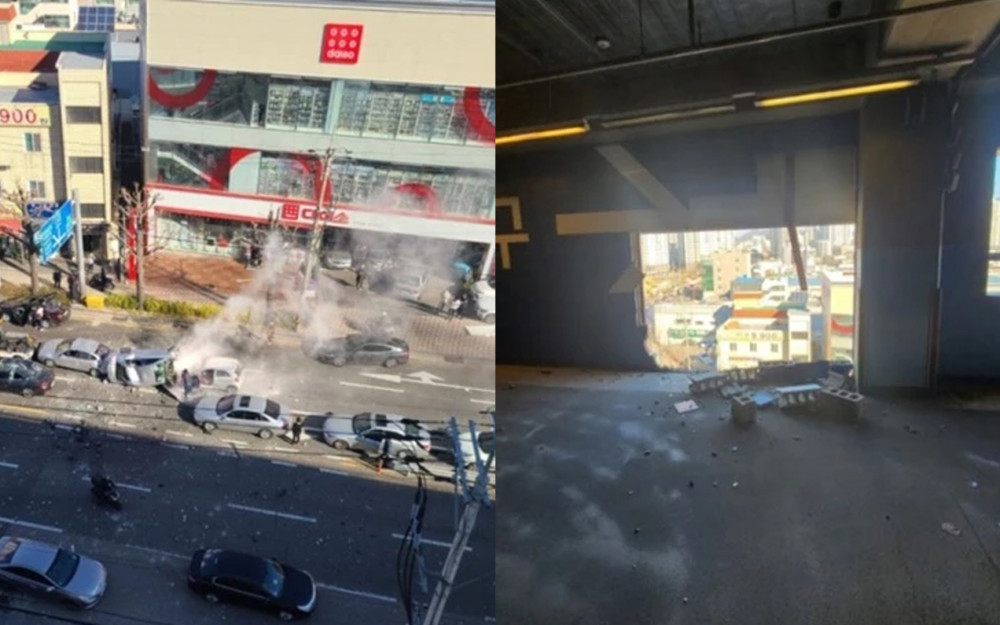 A horrific crash where a taxi flew out of a parking lot on the 5th floor of a shopping mall in Yeonsan-dong, Yeonje-gu, Busan was caught on dashcam footage.

At 12:32 PM on December 30th, a taxi pierced the parking garage wall on the fifth floor, crashing into the road and hitting a vehicle waiting for a signal.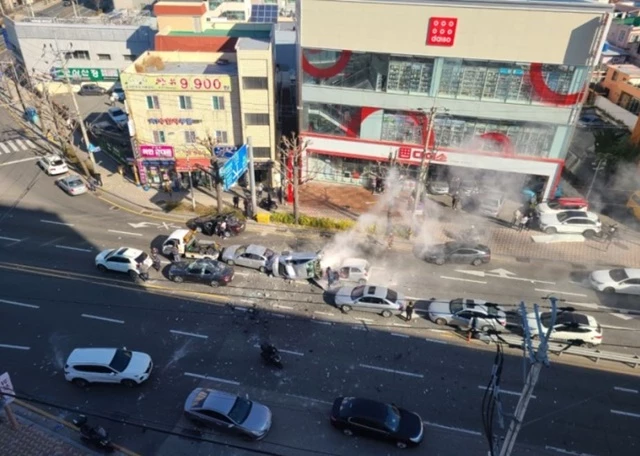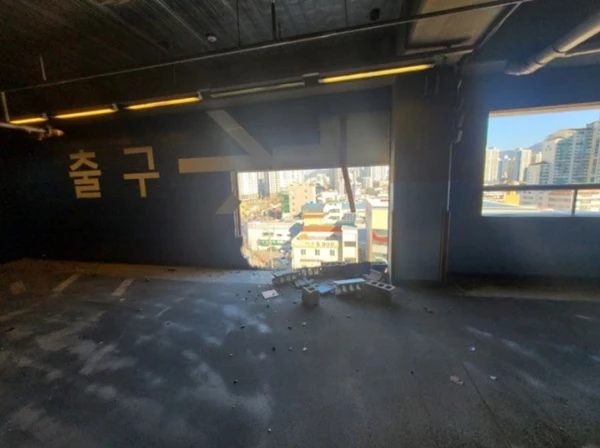 In the accident, a total of 15 vehicles were damaged. According to the report, seven people were injured, with the taxi driver dead.

The taxi driver (in his 70s) suffered a serious head injury and was taken to the hospital, where he died during treatment. Fortunately, there were no passengers in the taxi at the time of the crash.

Police are investigating the exact cause of the accident.
[C/W] The dashcam video can be viewed below.