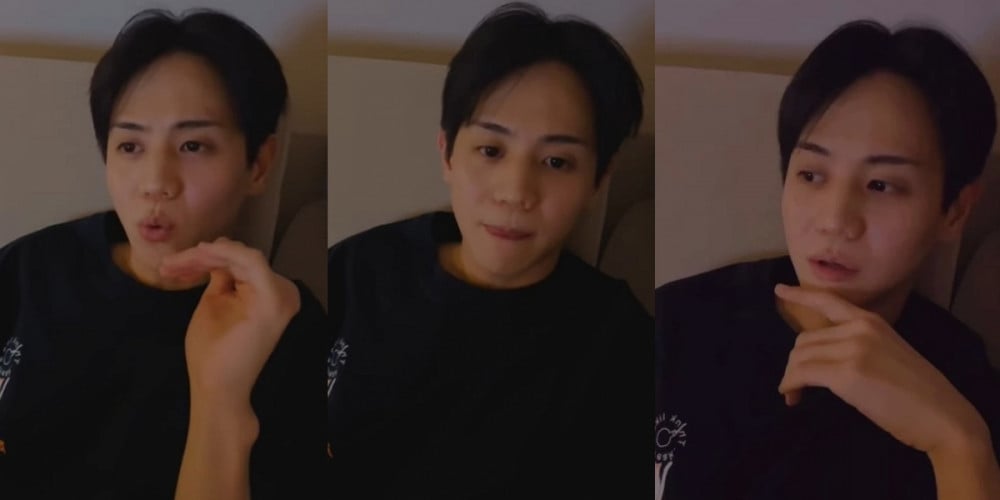 Back on December 3, Highlight member Yoseob spent time chatting with fans during an Instagram live.
During the live, Yoseob recalled a time during his middle school days, when he was physically beaten by bullies.
The idol began, "I have a memory of getting beaten up during my middle school days. It was when I was in my first year of middle school. I was heading on my way home after playing soccer with some friends. But then on the way home, a big group of boys and girls surrounded us. Some of them called my friends out and took them somewhere else, and I was also taken somewhere else. Then, I was beaten, without knowing why. They were terrible to me. I got beaten to a pulp."
He continued, "They hit me so hard, I got bruises all over. I don't think I could eat properly because my mouth was swollen. The day after, I went and asked them why they hit me. They told me that one of the female students who was with them saw me playing soccer, and said, 'That one is cute'. But there was another male student who overheard it, and he had a crush on that girl. That's why they ganged up on me like that. When I heard that, I couldn't believe what a ridiculous reason it was."
Yoseob added, "I was really worried about my friends too, but it turned out, they only beat me and not the others. For a really long time, I felt like no one would even believe me if I talked about this, because the reason is that ridiculous."

After hearing Yoseob's story, numerous fans reacted with comments like, "That is such a crazy story", "It must have been traumatizing", "Even after such an experience, it's so relieving that Yoseob managed to grow up healthy and well", "School bullying is the worst", "That b*****d", "That is so scary", and more.