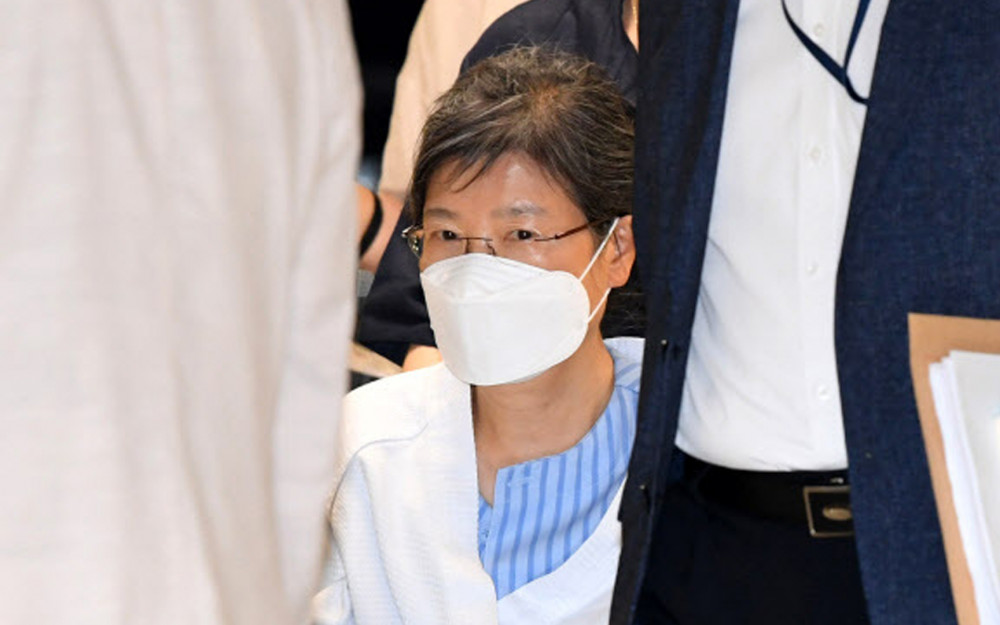 Former President Park Geun Hye has been continuing to complain of persistent shoulder and back pain, and it's now been reported that she is also mentally unstable due to long-term imprisonment.
On December 20, Dong A Ilbo reported, "Former President Park is reported to be complaining of consistent shoulder and back problems that she recently received an operation on." It was reported that the former president is currently receiving treatment at Samsung Seoul Hospital rather than at the Seoul Detention Center.

The media also reported that the former president was "mentally unstable" due to her prolonged imprisonment. Earlier, former President Park was sentenced to 20 years in prison and fined 10 billion KRW and 3.5 billion KRW in additional fines on charges of manipulation of state affairs while serving the president of South Korea.

In September 2019, she underwent surgery at the Seoul St. Mary's Hospital after rupturing a muscle on her shoulder joint. She then received external treatment for cervical and lumbar disc issues.

Earlier this year, she was admitted to the same hospital as she was classified as a person who came in close contact with a COVID19 infected individual. She tested negative for COVID19 but stayed at the hospital for an additional 20 days to receive treatment. In July, she was admitted back to the hospital to be treated for back pain for a month.

Then on November 22, she was admitted once more to the hospital to receive treatment for back pain again but was admitted to a different hospital. At the time, an official from the Ministry of Justice said, "The hospital was changed with the agreement between the attending physician and the patient."

At the end of this month, former President Park is scheduled to publish a book titled 'Nostalgia Does Not Happen to Anyone', a compilation of letters received from her supporters and her replies.