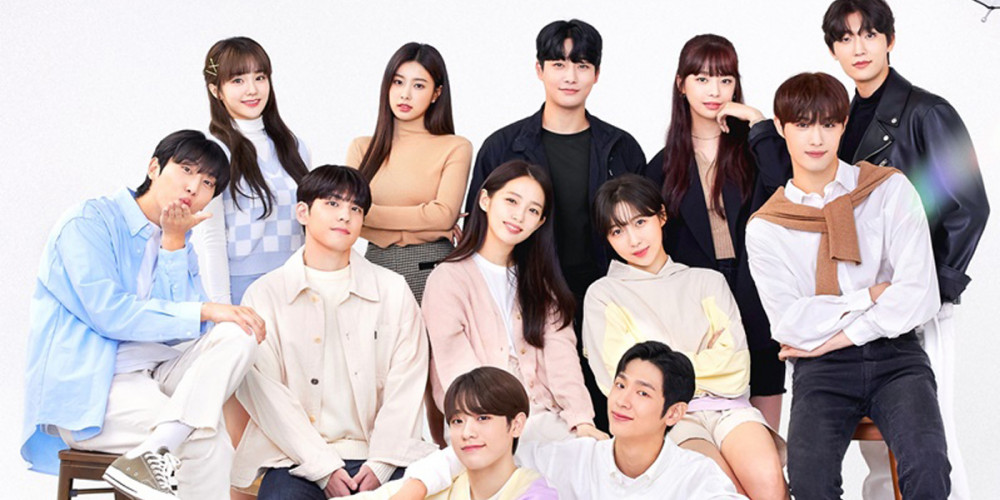 Hit youth romance web drama series 'Best Mistake' has unveiled its main poster for season 3!
For this returning season, the original cast made up of Lee Eun Jae (Yeon Du), Kang Yool (Hyun Ho), Park Yi Hyun (Ryu Seol), Yoon Joon Won (Ju Ho), EPEX's Keum Dong Hyun (Ah Hoon), and more will be joined by an exciting new crew of friends. First, there's DAY6's Wonpil as Do Ye Suk, Kang Hye Won as Jin Se Hee, CIX's Hyunsuk as Kim Dae Young, and woo!ah!'s Nana as Yoon Ah Ra.
The brand new season will deal with the lives of Yeon Du and her friends experiencing their first year of college, discovering new sides to themselves. 'Best Mistake' season 3 premieres later this month on December 28 at 6 PM KST via kokTV's official YouTube channel!