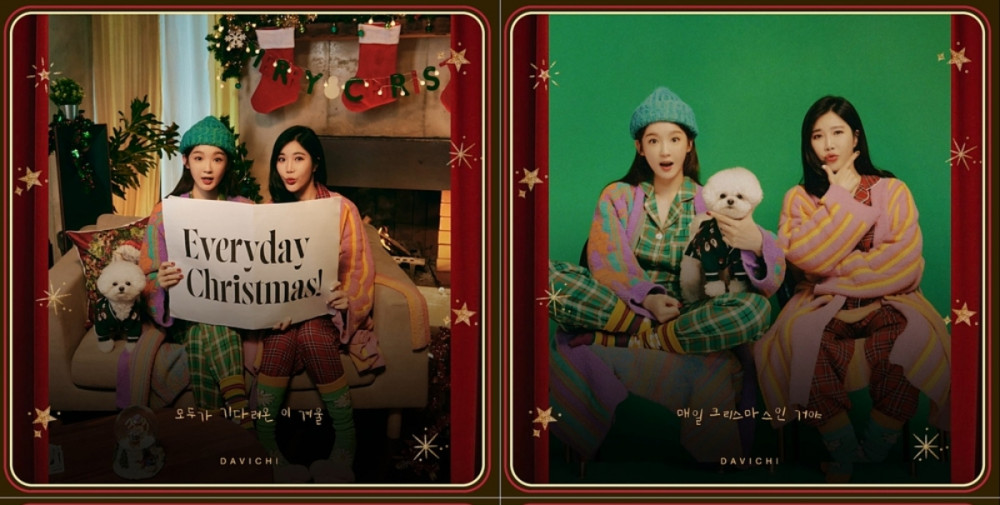 Davichi revealed the 1st lyric clip for their upcoming digital single "Everyday Christmas".

In the clip, Davichi were heard singing "This winter that everyone has been waiting for/With hands full of gifts/happy people, shining us" and more cheery, energetic lyrics fitting for the approaching holidays. In particular, the behind-the-scene photos from Davichi's colorful photoshoot were revealed in the clip, raising anticipation for their upcoming Christmas Carol release.

"Everyday Christmas" is Davichi's first Christmas Carol release since their debut. The carol song expresses the excitement of the Christmas holiday and spending time with loved ones in the cold winter, with its warm melody and Davichi's vocals blended in a beautiful harmony.

Davichi's "Everyday Christmas" will be released through various music platforms on December 6 at 6PM KST.