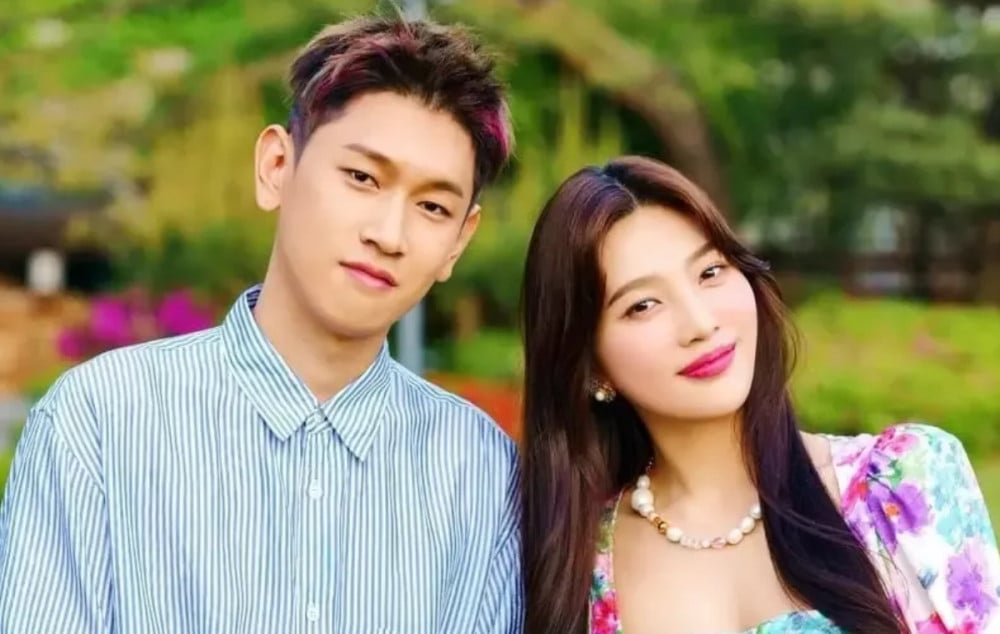 Crush and Red Velvet Joy's 'lovestagram' has been leaked.

On December 15, Facebook page Idol Issue released media from Joy's second Instagram account, which seems to be dedicated to her relationship with her boyfriend Crush as well as other personal details. As you can see below, the couple shared a selfie as well as a photo of a meal together with heart hands on the account.

Netizens responded, "There's a rumor that Joy's acquaintance spread her secret account," "It's it's true her account was hacked, I feel so bad for Joy," "Hacking is scary," and more.

Crush and Joy confirmed they were dating this past August. The couple met and got close after collaborating on Crush's single "Mayday".