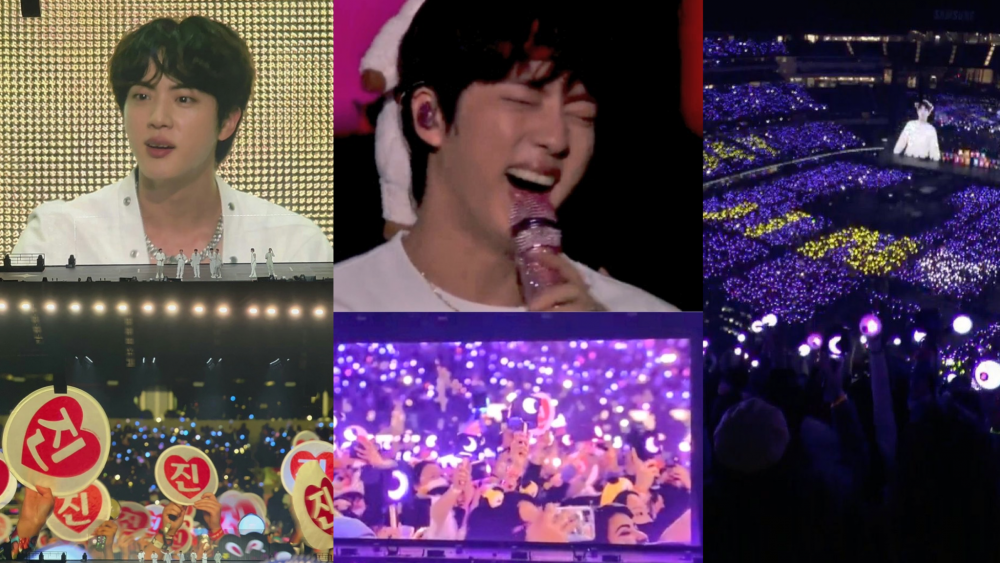 Finally, the day of BTS Jin's 29th birthday has come! Due to the fortunate combination of circumstances, Jin was able to celebrate it together with fans at the last concert of "Permission to dance" in LA.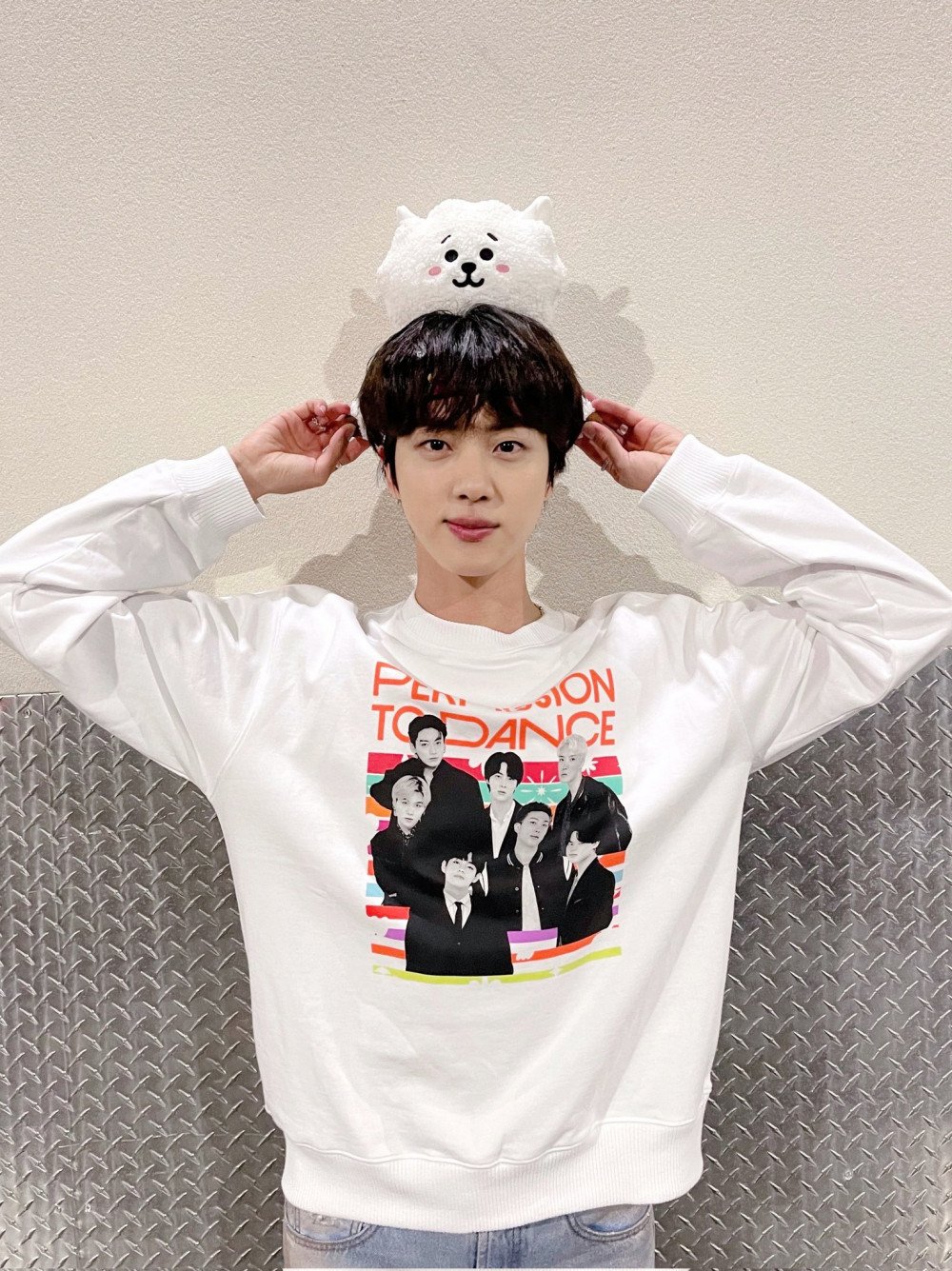 Fans that are loving Jin very deeply, have prepared not even one, but two birthday projects for him so the artist could feel the love that warms their hearts. The first project was held during the opening ment and was called the "Heart event." It consisted of a heart-shaped piece of material being held in front of the ARMY Bomb so the word "Jin" written in hangul could be seen from afar. When Jin saw it, he was barely able to hold emotions. As he said later, he tried his best not to cry because it could affect the performance.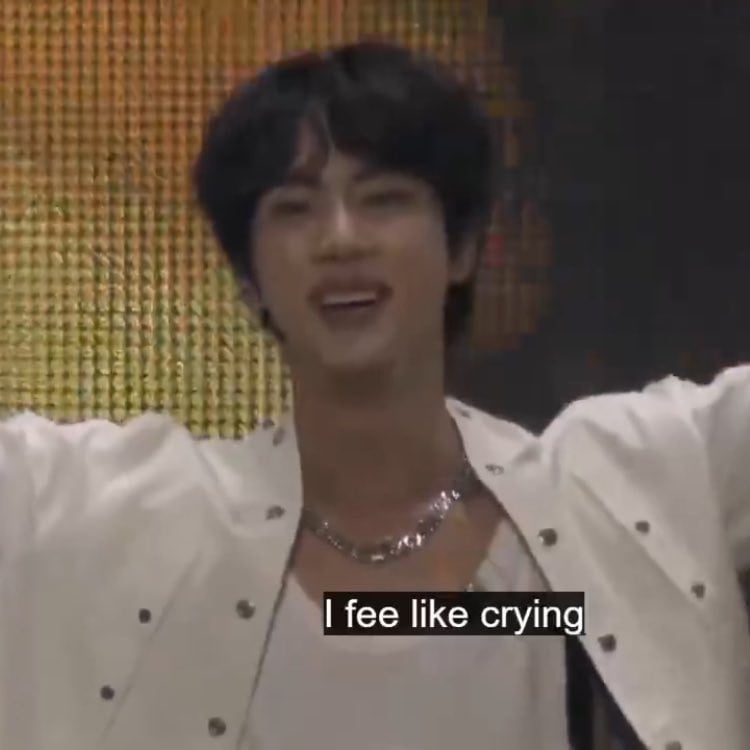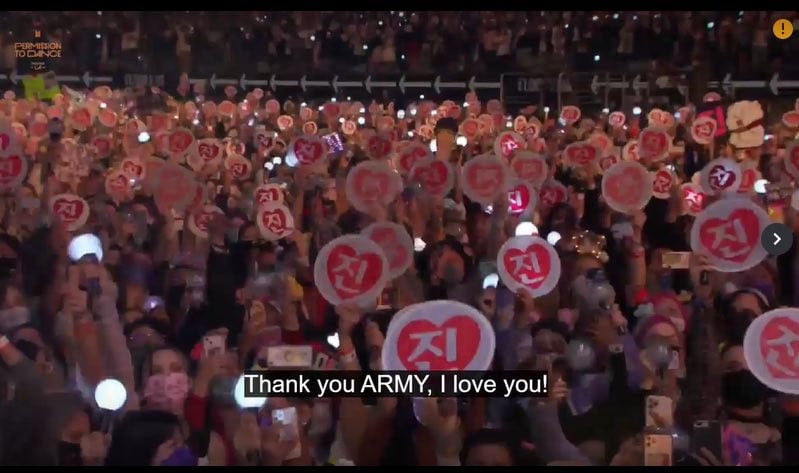 The second project was called "Moon for Jin" and was just as creative as the first one. ARMYs made lots of square-shaped black boxes with a crescent moon-shaped cutout. After being put on a colorful ARMY Bomb it created an ocean of moons. As many people know, Jin's nickname is "Moon" because of the metaphorical love song he wrote for ARMYs where he compared himself to the Moon that will always be following the Earth (fans).
Jin is a precious person with a sensitive heart, so he quickly cried because of the overwhelming feeling of getting so much love from 50 thousand people in real life simultaneously. He sincerely thanked the fans for organizing these projects.
Jin has been doing special fun events for each concert for many years now, and their sole reason is to make fans happy and feel how much he loves them. The vocalist said that he didn't expect to get so much love back.

However, there was a third secret project for Jin! BTS members have prepared him a show with rainbow lights that have formed into his name "JIN" repeated all over the venue. The members also sang a Happy Birthday song dedicated to the vocalist.
ARMYs worked really hard to make Jin happy after finding out about the chance to gift him the best birthday surprise in his life. They have been gathering around the stadium to cutout and fold thousand and thousands of materials. It's is very precious how pure their love for Jin is because the raw enthusiasm and a dream of making Jin happy were the only two things that spiced up the fans' dedication.
The whole concert truly felt like Jin's birthday bash especially after Chris Martin suddenly came up to the stage and couldn't let Jin go from his tight hug! They even held hands while singing "My Universe". Fans are saying that it's obvious who is Chris' bias!
Besides that, Jin became the first idol ever to have three birthday projects being held for him at a single concert!