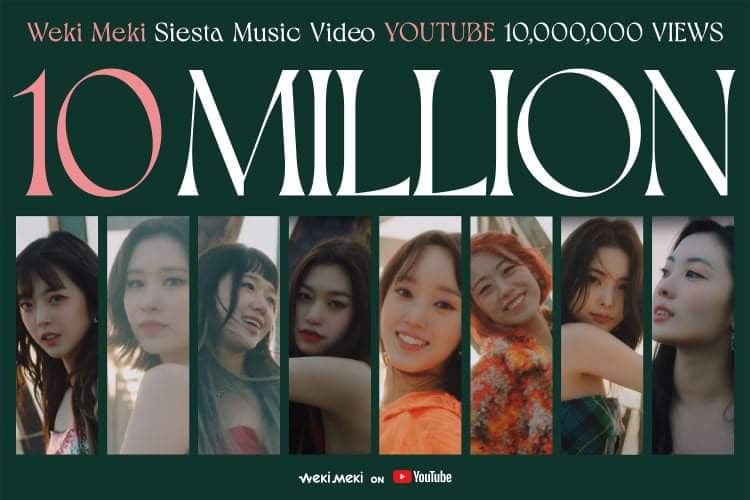 Weki Meki's 'Siesta' MV has officially surpassed 10 million views!
On November 26 KST, Weki Meki's 'Siesta' reached 10 million views a week after its release. Back on November 18, the girl group had their comeback over a year after their last release with their fifth mini-album 'I AM ME.' featuring six tracks, including the album's title track 'Siesta.'
'Siesta' becomes Weki Meki's fifth music video to surpass 10 million views on YouTube following 'COOL,' 'Picky Picky,' 'I don't like your Girlfriend,' and 'Crush.'
Congratulations, Weki Meki!