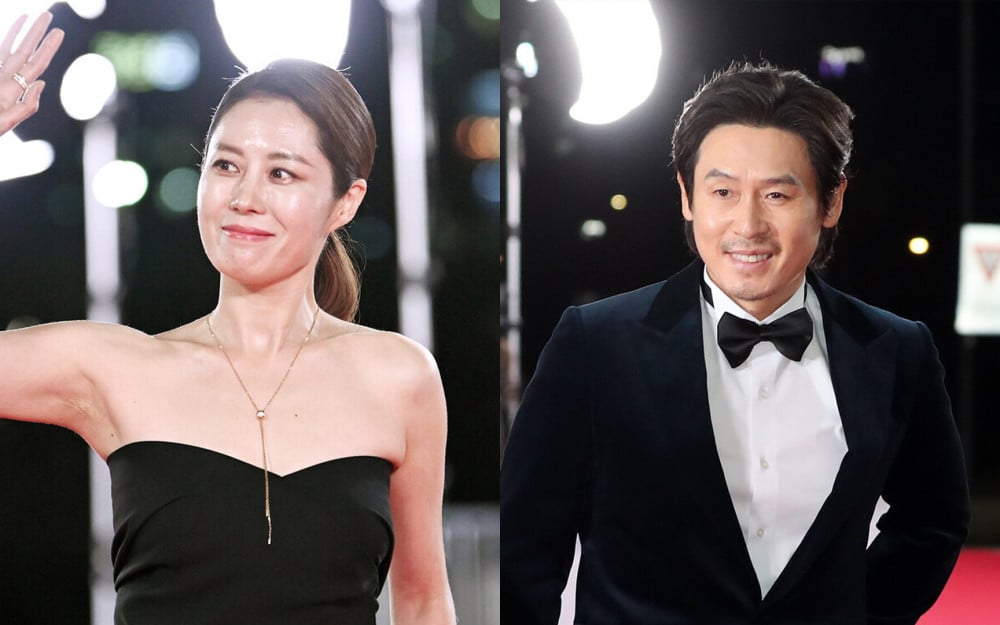 The 42nd Blue Dragon Film Awards took place on November 26 and announced all the winners for this year's awards. The event took place at the KBS Hall in Yeoido with actress Kim Hye Soo and Yoo Yeon Seok as the main MCs.
This year, the film 'Escape from Mogadishu' took the award for 'Best Film' along with the award for 'Best Director.' The award for the 'Best Actor' went to actor Seol Kyung Gu for his role in the film 'The Book of Fish,' and the award for the 'Best Actress' went to Moon So Ri for her role in the film 'Three Sisters.'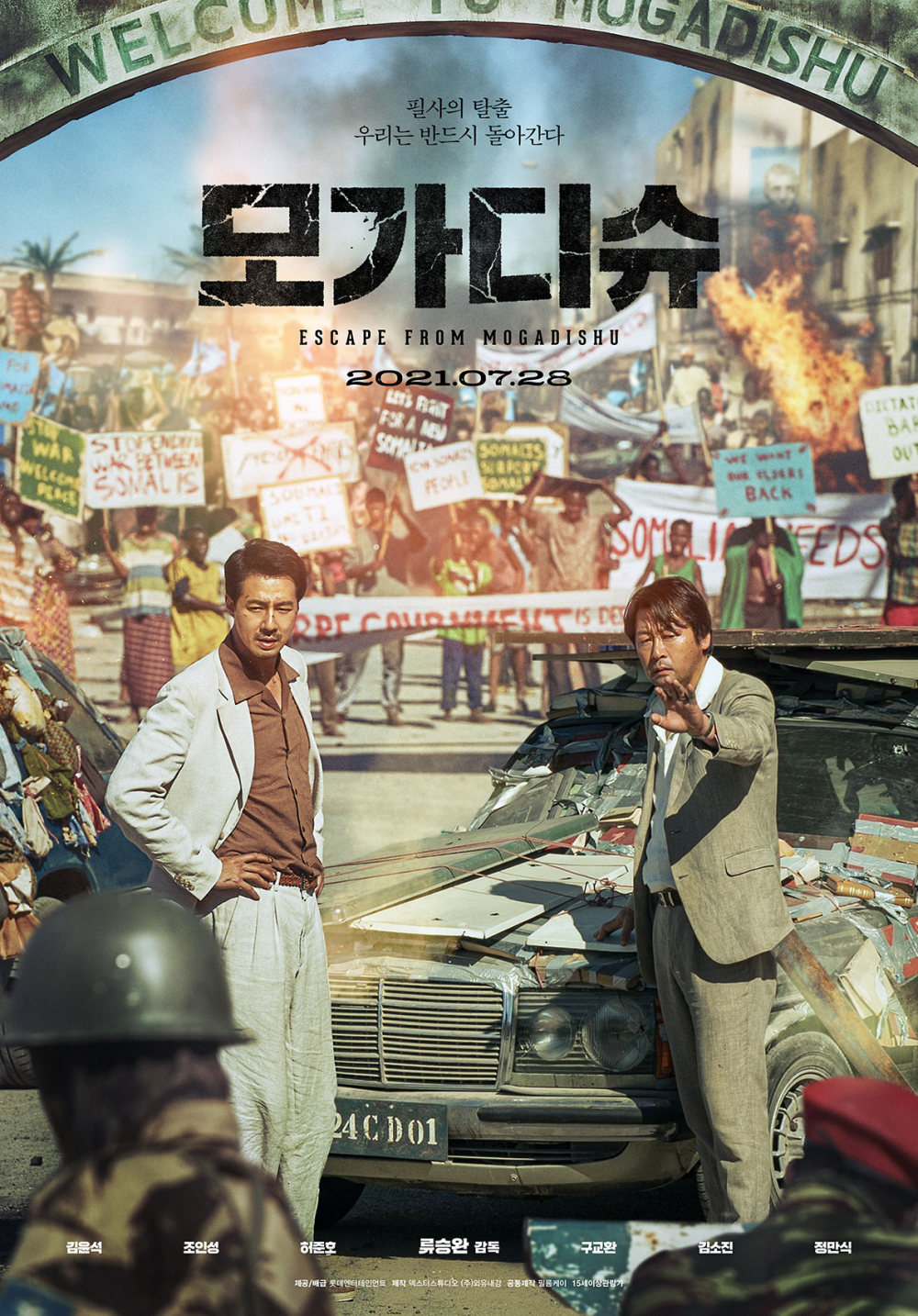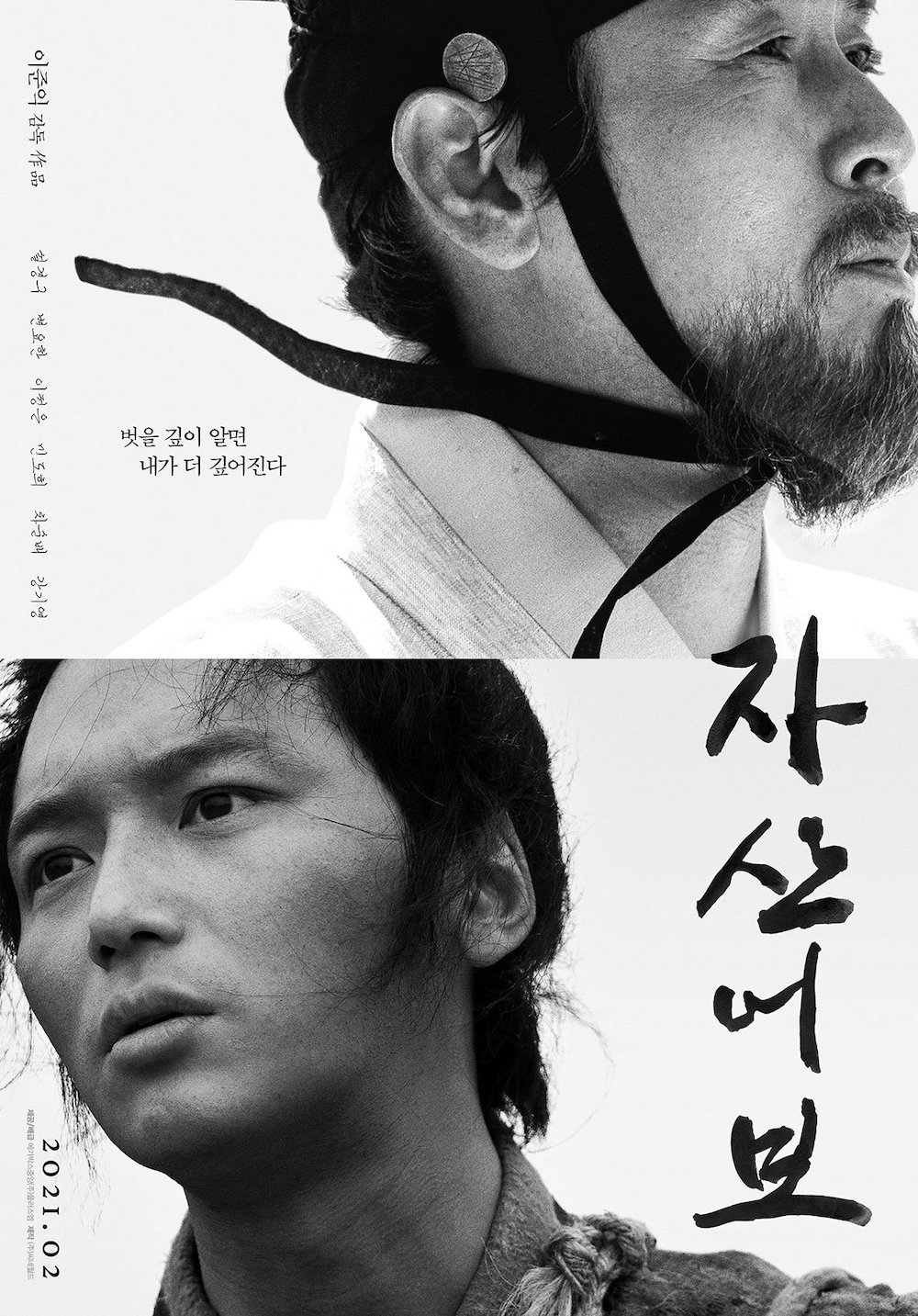 Seol Kyung Gu shared in his acceptance speech, "I was hoping that BYeo Yo Han would be given the best actor award for 'The Book of Fish.' I want to express my gratitude and apology to Byeon Yo Han. I also want to thank director Lee Joon Ik who made the filming become healing for us. Many actors and staff sacrificed to make this movie that is treasure-like. This film was a low-budget film but thanks to the actors, this movie became great. I want to thank my agency family members, my partner Song Yoon Ah and also my fans."
Moon So Ri shared, "I want to thank the 'Three Sisters,' The sisters - Kim Seon Young, Jang Yoon Joo, and I - who appeared on the film all have daughters. This film encompasses our hopes of living in an era where our daughters can live comfortably, in an era that transcends the era of abuse and hate. I wanted to share this film with all the daughters in this world but I feel we weren't able to because of COVID19. I hope that it gets delivered to more people through this. I feel that our daughters would have a brighter future thanks to our actress Youn Yeo Jung, and Holy Bang, who showed an awesome performance tonight. Thank you."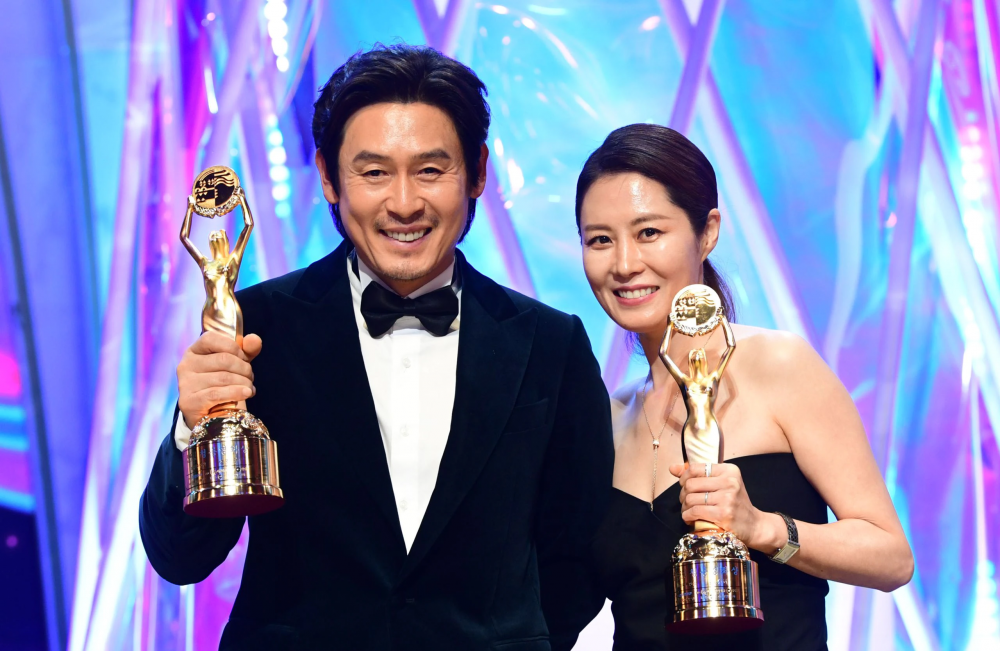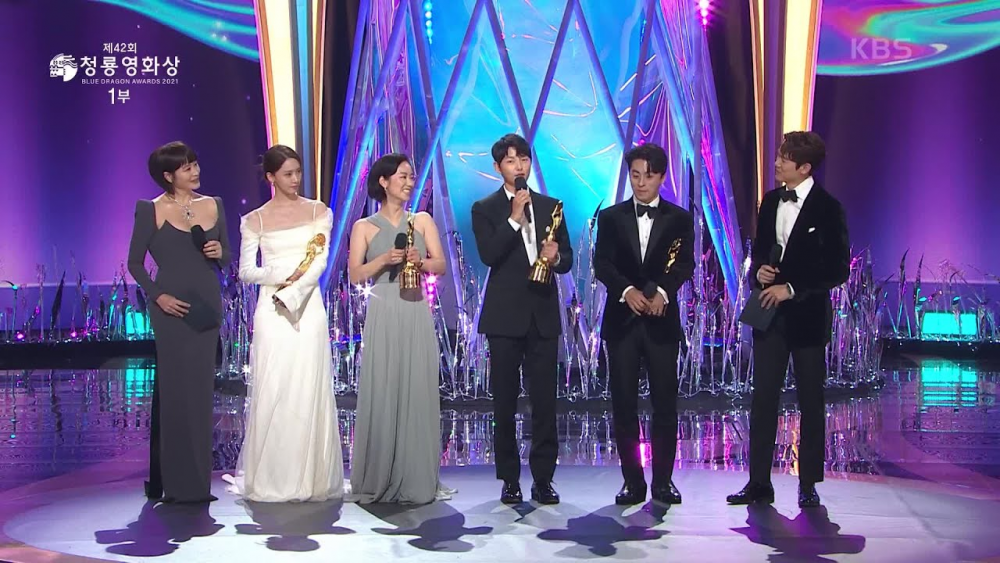 Meanwhile, the 42nd Blue Dragon Film Awards was broadcast live on KBS2, and the following are all the winners of this year's awards:
▲ Best Picture = Escape from Mogadishu
▲ Best Director = Ryu Seung Wan (Escape from Mogadishu)
▲ Most Audience Award = Escape from Mogadishu (DirectedRyu Seung Wan)
▲ Best Actor = Seol Kyung Gu (The Book of Fish, directed by Lee Joon Ik)
▲ Best Actress = Moon So Ri (Three Sisters, directed by Lee Seung Won)
▲ Best Supporting Actor = Heo Jun Ho (Escape from Mogadishu, directed by Ryu Seong Wan)
▲ Best Supporting Actress = Kim Sun Young (Three Sisters, directed by Lee Seung Won)
▲ Best New Actor = Jung Jae Kwang (NOT OUT, directed Lee Jung Gon)
▲ Best New Actress = Gong Seung Yeon (Aloners, directed by Hong Seong Eun)
▲ Best New Director = Park Ji Wan (The Day I Died: Unclosed Case)
▲ Best Screenplay = Kim Se Gyeom (The Book of Fish)
▲ Best Art = Kim Bo Mook (Escape from Mogadishu)
▲ Best Editing = Kim Jung Hoon (The Book of Fish)
▲ Best Cinematography = Lee Eui Tae, Yoo Hyuk Jun (The Book of Fish)
▲ Best Technology = Jeong Cheol Min, Jeong Sung Jin/ VFX (Space Sweepers)
▲ Best Music = Bang Joon Seok (The Book of Fish)
▲ Cheong Jeong Won Popularity Award = Koo Kyo Hwan (Escape from Mogadishu), Song Joong Ki (Space Sweepers), Jeon Yeo Bin (Night in Paradise), Lim YoonA (The Miracle)
▲ Cheong Jeong Won Short Film Award = Choi Min Young (Motorcycle and Hamburger)