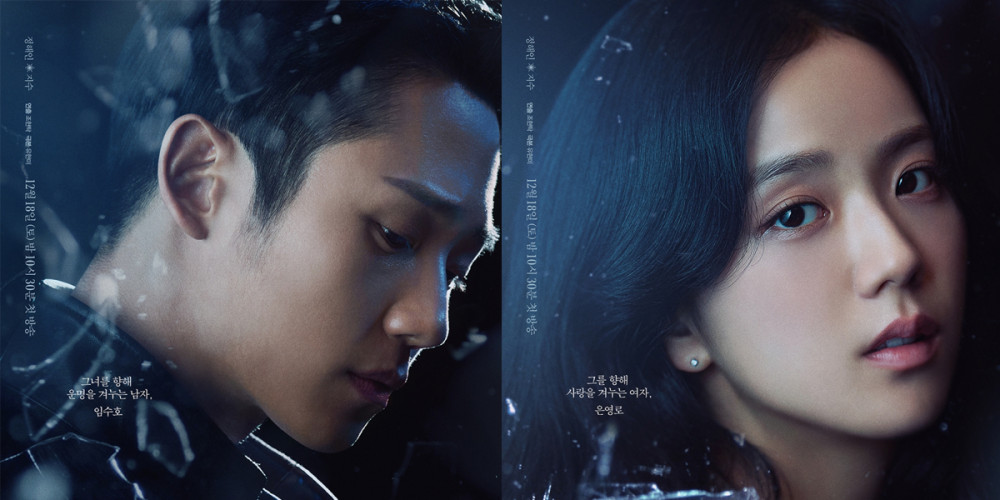 JTBC's upcoming new Sat-Sun drama series 'Snowdrop' has unveiled a dark and ominous set of character posters, starring Jung Hae In and BLACKPINK's Jisoo.
In his character poster, Jung Hae In portrays the mysterious aura of Lim Su Ho, who hides his sorrowful expression from the light. On the other hand, BLACKPINK's Jisoo reveals her sad, but at the same time determined gaze, depicting the strength of the story's female heroine Eun Young Ro.
Set in 1987 Seoul, JTBC's 'Snowdrop' tells the story of a young man who stumbles into an all-girls' dormitory one day, bloodied and injured. A young female student finds him and hides him from danger, and their lives soon become entangled. The series is slated to premiere next month on December 18 at 10:30 PM KST.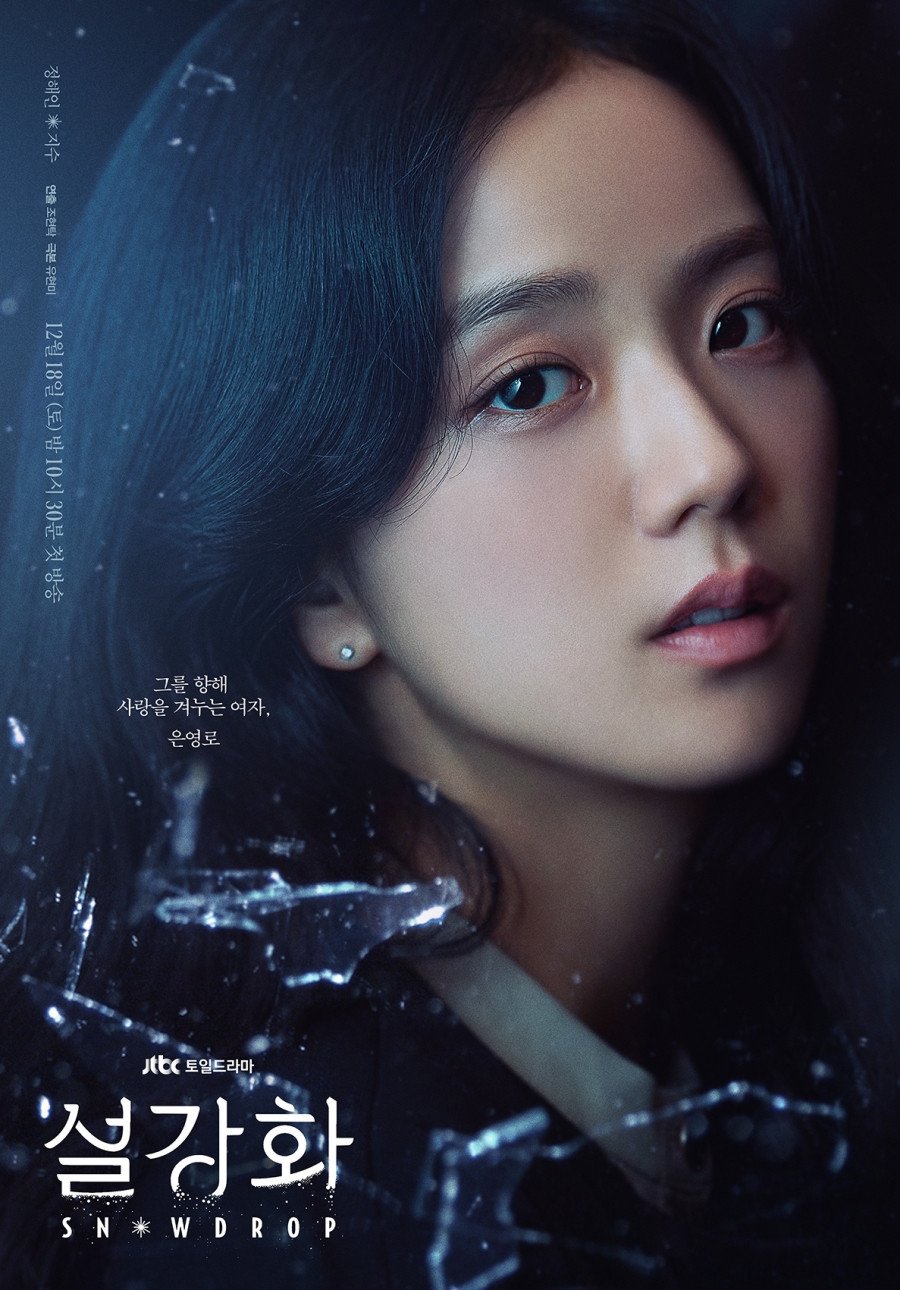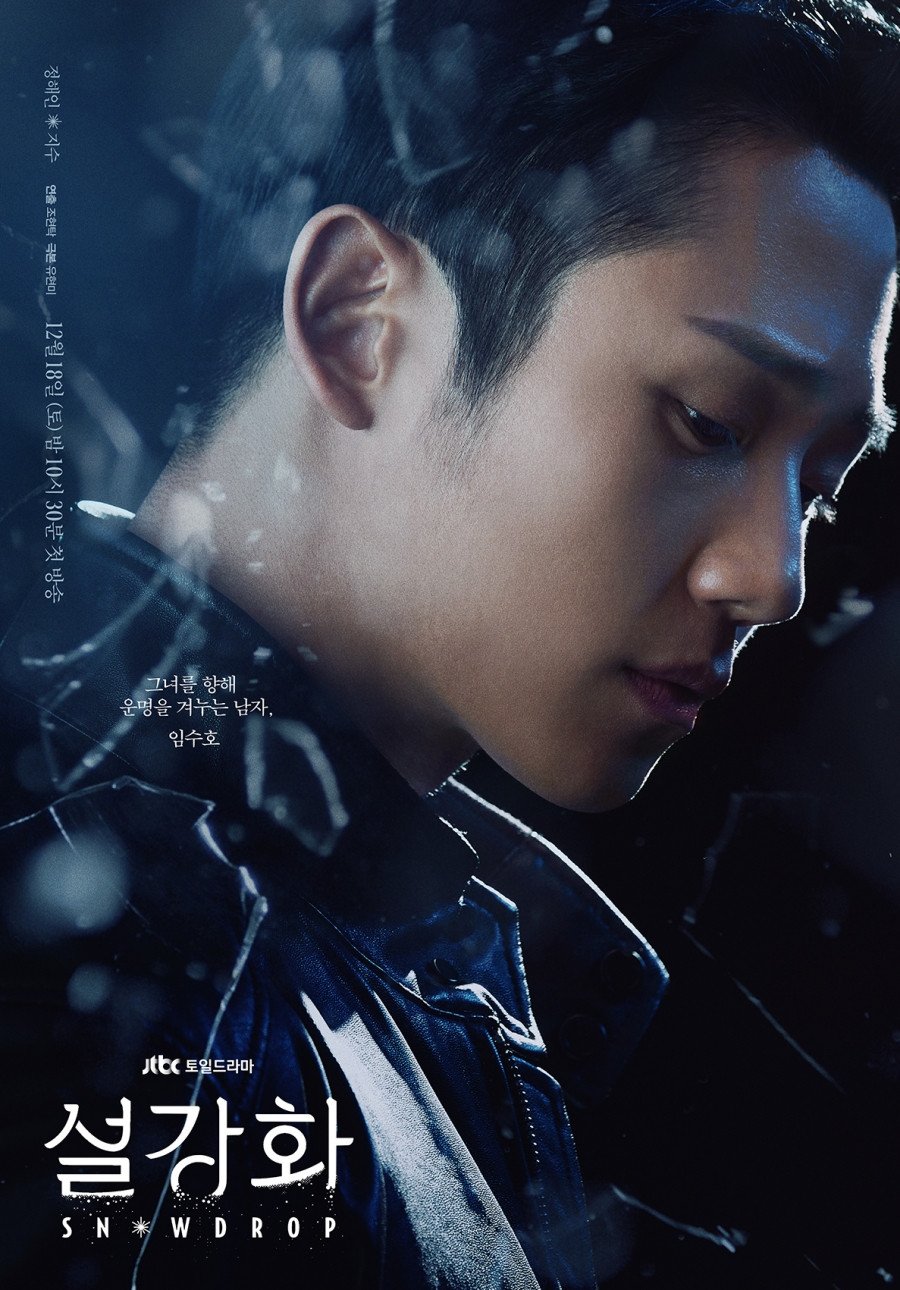 You can also check out the cast and crew's first script reading ahead of 'Snowdrop's premiere, below!