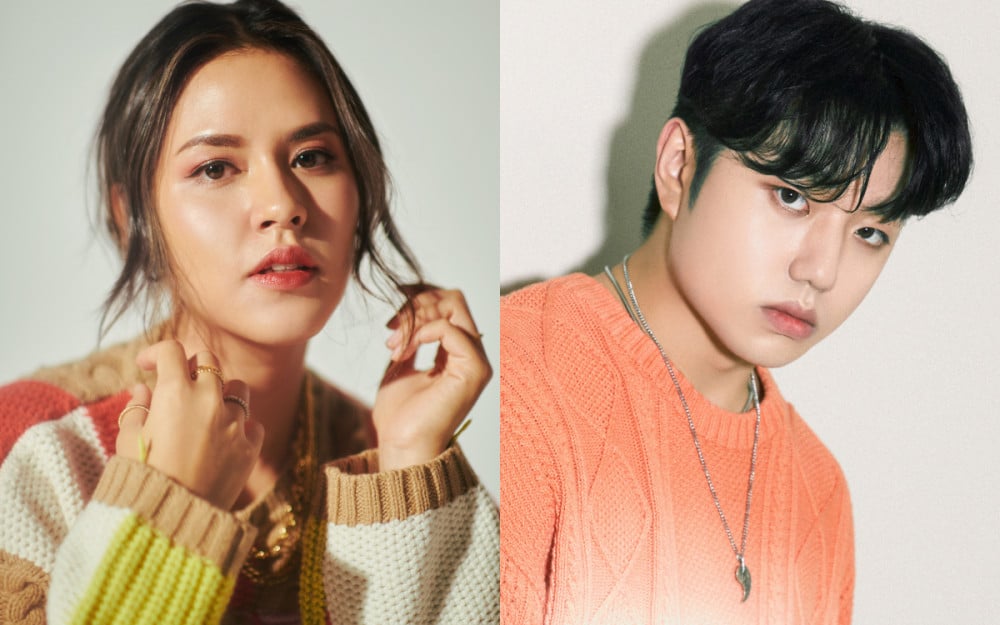 Sam Kim has just released a very exciting collaboration single!
On November 12 KST, the Antenna singer/songwriter and Indonesian R&B songstress Raisa unveiled their new single "Someday," which they both contributed to not only as vocalists, but songwriters as well. The single marks the first time Sam has worked both as a producer and with a Southeast Asian artist since his debut in 2016.
During recent press promotions for the single, the two talked to AllKPop about how the song came to be. According to the artists, the collaboration was Raisa's idea, having been a big fan of Sam's music. Not only did she have her label reach out to his, but she also contacted him via Instagram to pitch the collaboration idea.
"I just said 'Why don't we do a collaboration with him?' to my label," Raisa explained. "'Maybe our music taste will match. Maybe our voices will match. I think this could be something.'"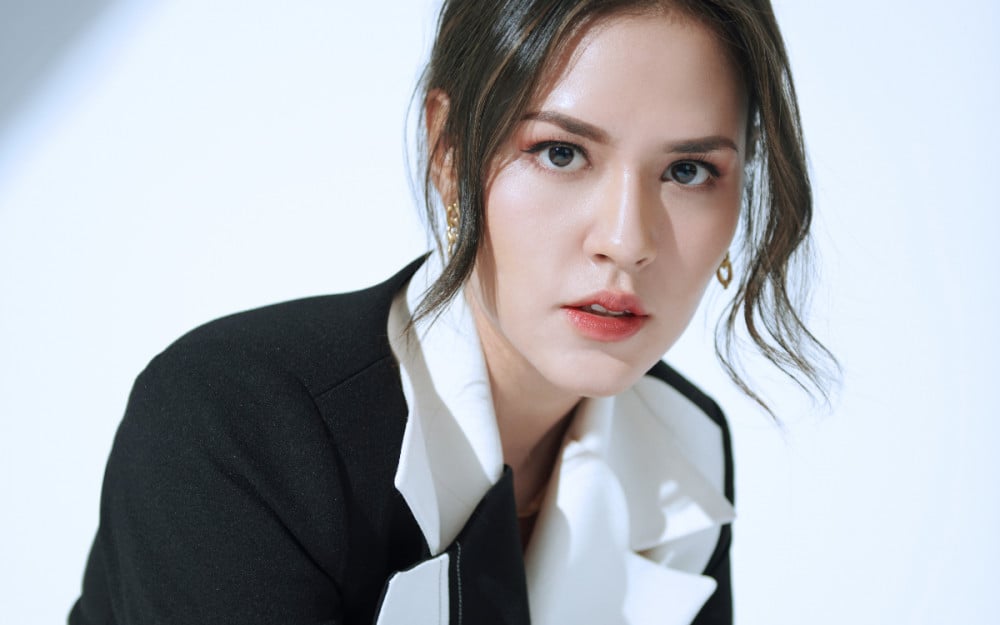 Despite being unable to meet in person due to the pandemic, the two still managed to become close quickly as they shared musical influences, different ideas for the song, and also stories from their own lives that could be turned into inspiration for the song's lyrics.
"Me and Raisa, we really talked a lot – not only about the song, but I remember talking about our experiences with love," Sam elaborated, explaining how their conversations helped them through the songwriting process. "To write a song like this, I feel like honesty is a really key point, so sharing all those stories and being able to talk so freely and comfortably was a key moment in the process. It really helps that Raisa's just an amazing person in general, so becoming close with her was really, really fun."

With those love stories as inspiration, the two went on to turn "Someday" into a story capturing the emotions of a couple conflicted in their relationship. If the couple could communicate healthily, then things would be alright; however, factors like ego get in the way.
"I think everybody can relate to this – where you know you love somebody and you know they love you, but maybe you dated for too long and it's too comfortable or maybe pride or ego is in the way so you can't fully convey those emotions," Sam said, describing the scenario in the song's lyrics. "So you fight. You both want the same thing. You want love to be reciprocated, but you don't want to do it first. And your partner's doing the same thing. They want to be shown that you love them. It's a story about that."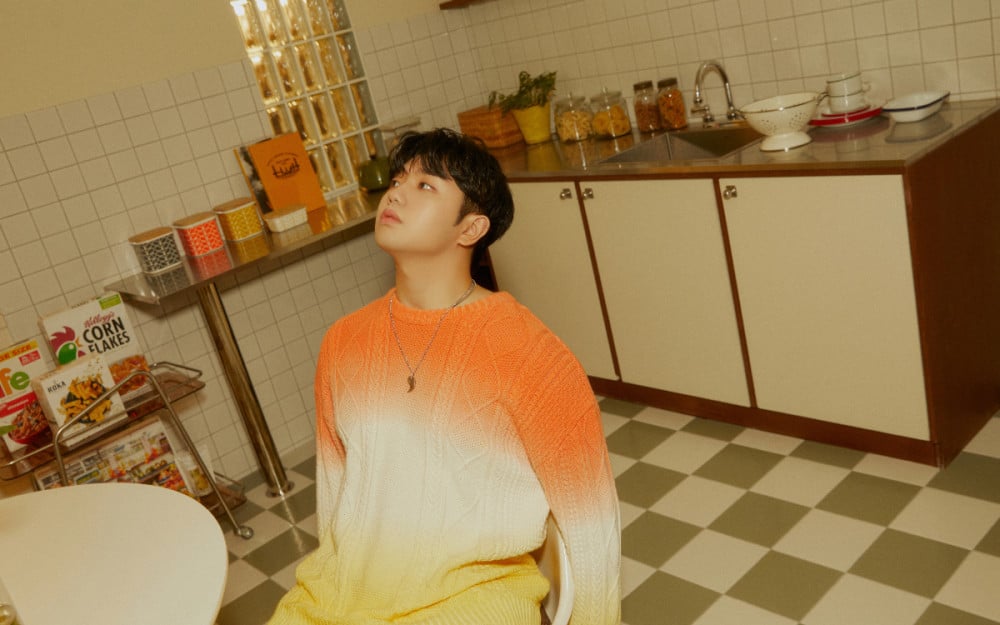 The music video reflects the situation described, with Raisa and Sam in the female and male roles. While simultaneously shot in both Korea and Indonesia, it was cleverly edited to appear as if the two singers only had a wall between them. Their teams also managed to incorporate similar sweaters into both of their music video looks to create a seamless 'couple fashion' moment.
As a part of "Someday" promotions, the two singers will also release some fun cooking content, revealing footage where Raisa taught Sam how to cook traditional Indonesian dish bihun goreng and Sam taught Raisa how to make traditional Korean japchae via video call.
"I wish I could have tasted it," Sam answered playfully when asked about Raisa's japchae. "I'm pretty sure it tasted exactly like how my mother would've made it. Next time she's in Korea, I'm going to ask her to make it for me!"
Meanwhile, "Someday" is not the only treat Sam Kim has in store for fans in the next coming months. The singer will be returning again in January with a dance single produced by global DJ/producer R3HAB, who previously worked with K-Pop artists like Kim Chung Ha, f(x)'s Amber and Luna, and EXO. Further details about the new song will be announced closer to the release date.
Check out the full music video for "Someday" below!
Photo Credit: XIN SEOUL, Irfan Hartanto