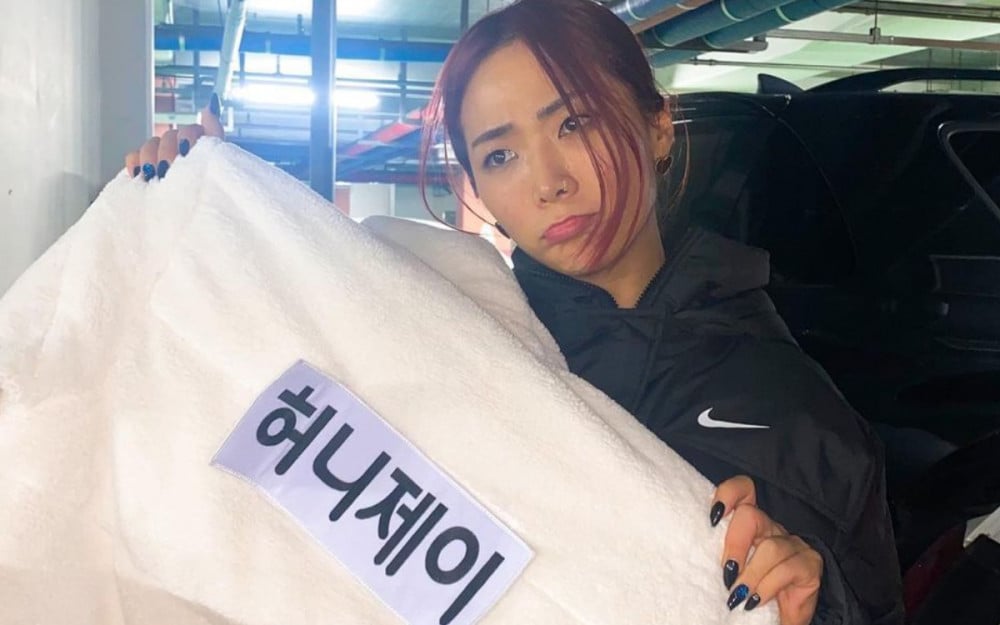 Holy Bang leader Honey J has apologized to fans after leaving the 'Running Man' set mid-shoot due to a health issue.
On November 14 KST, the 'Street Woman Fighter' contestant took to her personal Instagram account to share images of her posing with her jacket and 'Running Man' nametag.
"Did you enjoy watching 'Running Man' today? I can't believe I was on 'Running Man'! It's so great," she wrote, showing her love for the program. "Because I had been looking forward to it so much and had such high expectations, my asthma suddenly began acting up, and I had to stop filming."
"I'm so sorry to the fans who were really looking forward to it, and I'm really sorry to the cast and crew as I feel like I unintentionally caused trouble," she apologized. "Thank you for your understanding and expressing your concerns. Health comes first!"

"I eat well, I sleep well, and I take good care of my health, so there's no need to worry too much! I'm really, really living healthily. If the opportunity ever arises for me again... if I can wear this jacket again... I will secure this nametag on well and go," she concluded with a promise. "'Running Man' is the best!"

Meanwhile, Honey J appeared only momentarily on the November 14 episode of 'Running Man,' a special 'Street Woman Fighter' episode where she guested alongside other dance crew leaders Aiki, Monika, and Lee Jung. Due to her asthmatic condition, she left shortly before the first mission.
Honey J's Instagram post can be seen below.