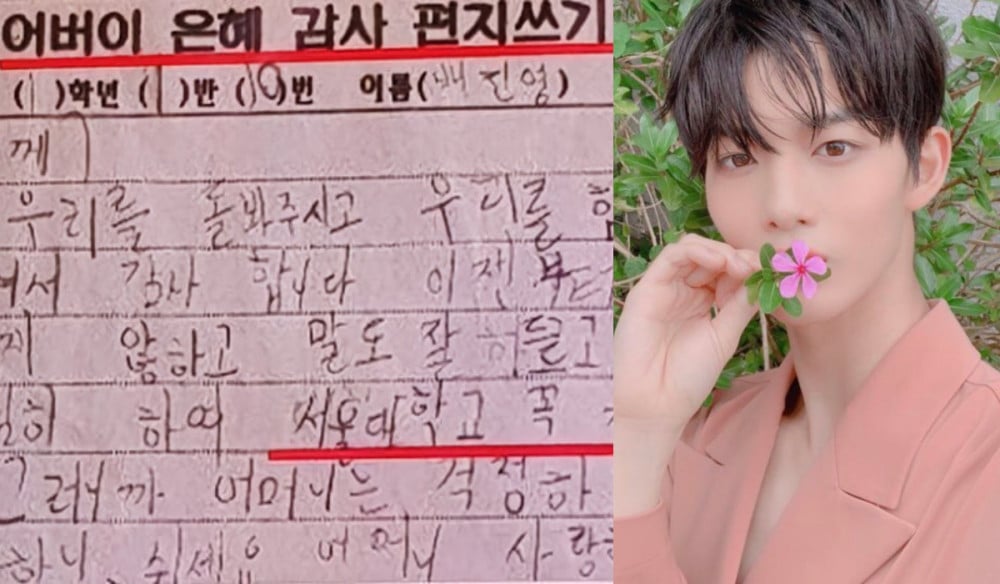 A member of CIX is charming netizens through a special childhood memory!
On November 21 KST, a letter written by CIX member Bae Jin Young when he was in grade 1 of elementary school began making its way through Korean online communities due to its adorable contents. The letter was written on a paper prompting students to write a letter expressing their gratitude to their parents, and at the top, Jin Young's name, grade, class number, and student number can be seen.
The letter reads as follows:

"To my mother,

Mom, thank you for taking care of us and difficultly giving birth to us. From now on, you will not have a difficult time, and I will listen to you well, study hard, and go to Seoul National University. So, mother, don't worry and rest comfortably. Mother, I love you."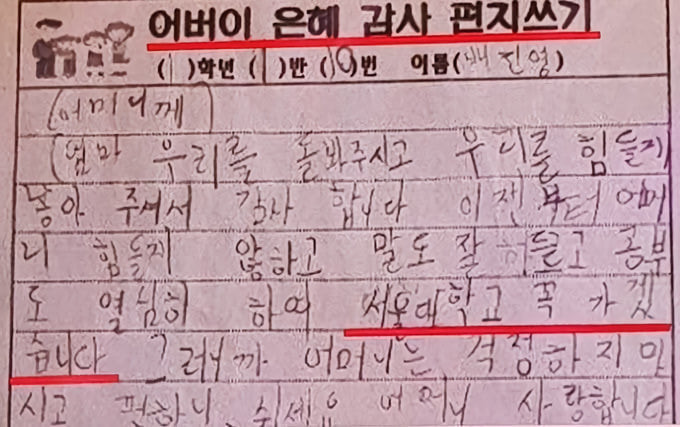 As he was quite young when he wrote the letter, there is an occasional adorable spelling error or erased portion that can still be seen; however, the most charming part of the letter was underlined in bold red in its viral copy – the line where Jin Young insists he will go to Seoul National University, South Korea's most prestigious university.
"A first-grader who said he would go to Seoul National University soon. He didn't go to Seoul National University, but he's showing devotion to his parents with his face," the original poster joked, referencing Jin Young's princely visuals.

Other netizens who commented agreed that while Bae Jin Young isn't currently a Seoul National University student, he still became someone his parents should be proud of as a popular idol who debuted in both Wanna One and CIX. Comments included, "His face entered Seoul National University at the top of the class," "Jin Young's parents must be even prouder of him now than if he had gone to Seoul National University," and "This is so cute."

Meanwhile, Jin Young is gearing up to make his drama debut in WHYNOT's upcoming '@User Not Found.' The drama will begin airing on December 3 through South Korea's WATCHA streaming service and WHYNOT's official YouTube channel.