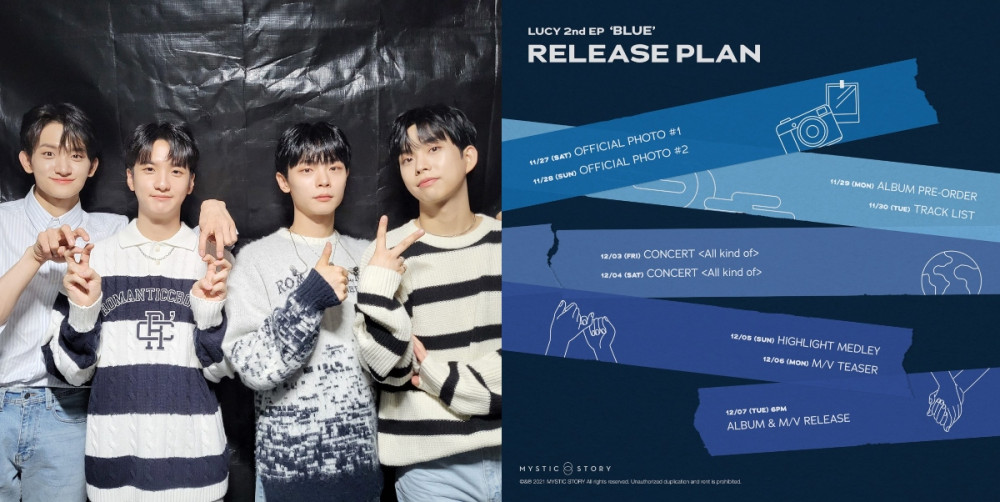 Lucy unveiled their comeback scheduler for their 2nd EP album 'BLUE'.

According to the schedule, Lucy will be revealing two versions of their official photos, a highlight medley, and a music video teaser before the official release of their title track music video.

Meanwhile, Lucy's 2nd EP album 'BLUE' will be released through various music platforms on December 7 at 6PM KST.