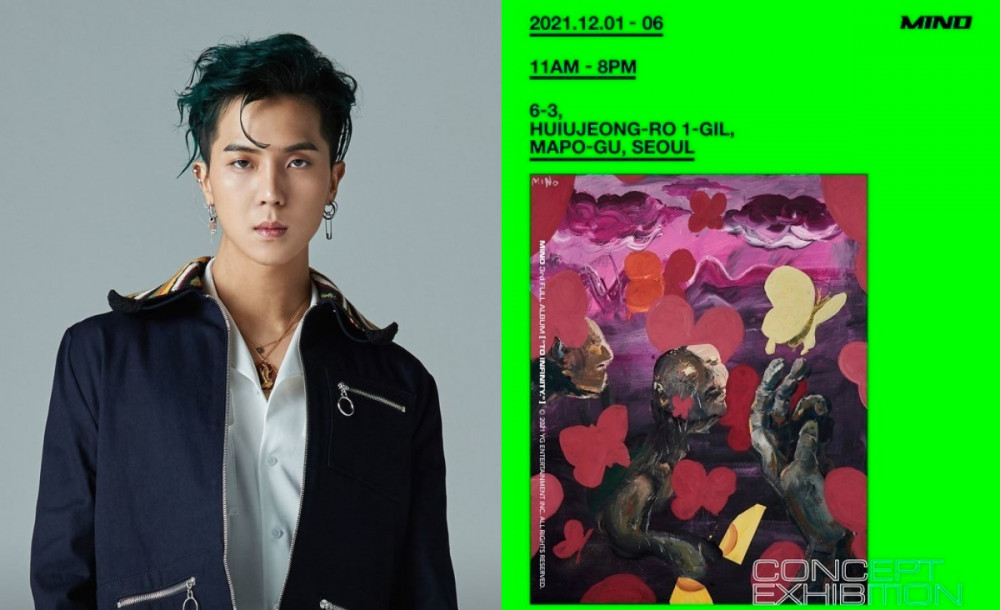 WINNER's Song Min Ho will be launching a special exhibition where he will be showcasing his new album's side tracks, as well as several of his artworks.
From December 1 through December 6, Song Min Ho's concept exhibition 'MINO 3rd FULL ALBUM ['TO INFINITY'] CONCEPT EXHIBITION : LISTEN TO PIECES' will be opened in Seoul. Guests will be able to view the sources of inspiration from which Song Min Ho was able to complete his solo album 'TO INFINITY'. In addition, unpublished concept photos, personal artworks, and various experiences will be shown in the exhibit.

Meanwhile, Song Min Ho's 3rd full album 'TO INFINITY' will be released through various music platforms on December 7 at 6PM KST.