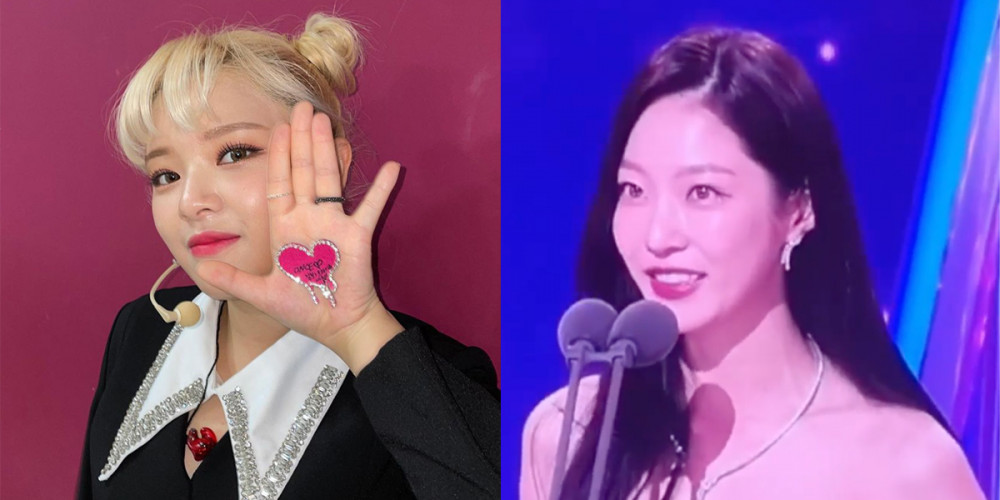 Back on November 26, TWICE's Jungyeon cutely refuted her sister Gong Seung Yeon's claims that she laughed at her!
On the morning of November 26, actress Gong Seung Yeon was awarded the title of 'Best Rookie Actress' at the 42nd annual 'Blue Dragon Film Awards' for her performance in the film 'Aloners'.
After accepting her award, Gong Seung Yeon appeared on stage to give her winning speech, where she said, "Yesterday, I thought maybe I should prepare a speech just in case I really won, but then my sister laughed at me. So then I thought, I guess I'm overreacting after all, and so I didn't prepare one, and now I don't know what to say."
Seeing this, Jungyeon decided to take matters into her own hands to clarify her own side of the story. She shared a series of story updates via TWICE's official Instagram, where she was seen watching the award ceremony. When her sister's name was called as the winner of the 'Rookie Award', Jungyeon gave a big cheer. She then also wrote, "Unnie, I didn't make fun of you TT. Deep inside, I was getting my hopes up too!!!! Congratulations to my cool unnie, and I hope that you will work on even more great projects so we can be rich!!!!!!! I love you (heart). I'll give you a hug when I see you later."
Congratulations to Gong Seung Yeon for winning 'Best Rookie Actress'!