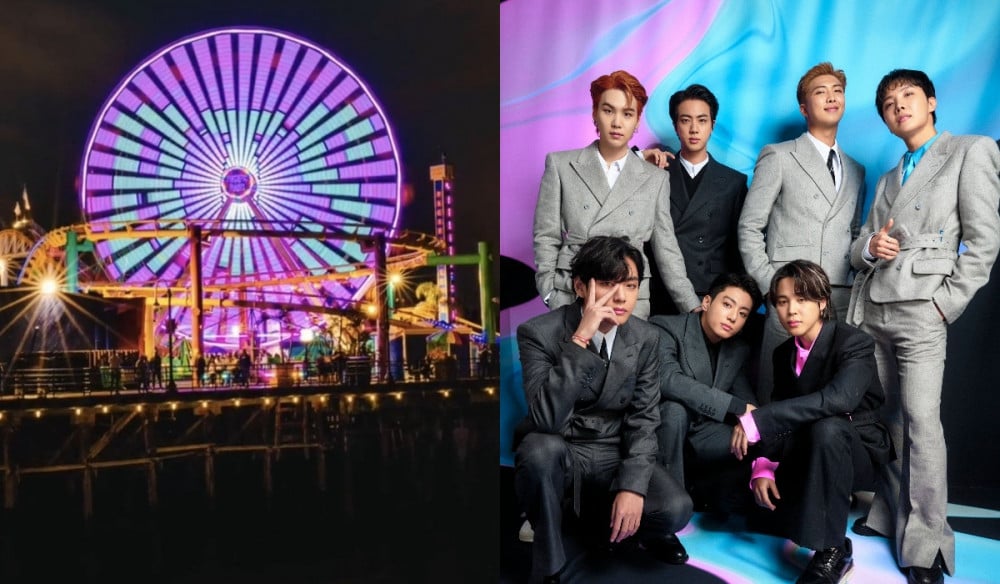 Los Angeles's Pacific Park and SoFi Stadium lighted up the night sky purple for BTS.

The city of Los Angeles is welcoming ARMYs and BTS flying into the city for the group's upcoming concert 'Permission to Dance On Stage- Live Play' in Los Angeles. Just a day ahead of the concert, the Pacific Park lit up the night sky purple as well as the concert venue SoFi Stadium.


Many fans expressed their excitement for the first offline concert in 2 years, saying the city already feels festive even some of them couldn't secure the seat.

Meanwhile, BTS will be holding a total of four sets of performances in Los Angeles starting tonight on November 27th, November 28th, December 1st, and December 2nd.