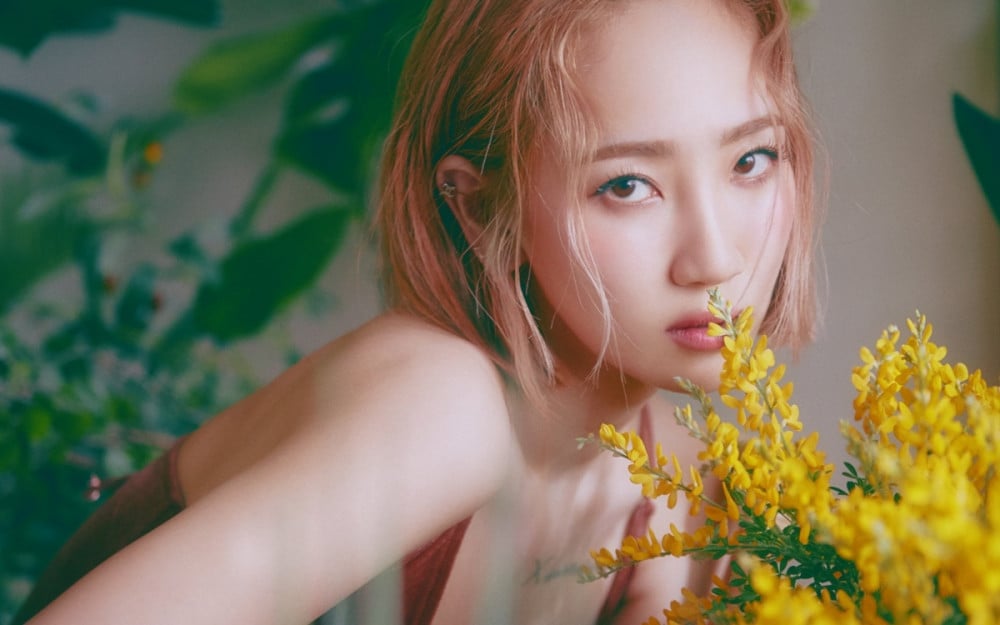 HA:TFELT opened up about past romances and her father's fraud case.

On the November 1st episode of 'Dating Guru: Season 2', HA:TFELT expressed, "I decided to appear on 'Dating Guru: Season 2' because of Shindong. When I get my fortune told, it always says I'd get married after 40 years of age. Talking with Shindong, I wondered if I could get married."

She explained, "I've only dated celebrities until now. I've been in about 10 relationships. I really hate it when my boyfriend lies. I have a three strikes system, so I do my best to give everyone 3 chances. When I'm in a relationship, I think about marriage. I tend to be the type to think that far."

As a singer-songwriter, HA:TFELT also said, "I try to convey my honest feelings in the lyrics I write." She said about her song "Truth", "There was a guy who lied every time he opened his mouth. I was sitting in the passenger's seat, and there was a piece of paper. It was a parking pass to an apartment. It wasn't my house or his house, but the time he went inside was 5AM. He couldn't tell me an excuse. I showed it to him, and he got pale."

On her past relationships, the singer said, "I had all my relationships with men in their 20s. When I was young, I thought I would meet someone my age, but now that I'm 33, I feel like I keep getting older while men get younger."

HA:TFELT also shared about her father's fraud case, saying, "I'd been hurt by him, but I wanted to try to understand him as a person and a father. It wasn't often, but I contacted him. He even got on his knees and apologized to me. He said, 'I'm so sorry for causing you so much hurt.' I'm not sure if I could say he used me, but I learned after the incident that he created several complicated situations by saying he was my father. All my trust in him collapsed. I think that's why it became impossible for me to trust people, especially men. Around 7 year ago, my mom got remarried, and her husband is a good person. My mom is living while getting all the love she couldn't receive until then. I try to think optimistically like, 'Can't I meet a nice man like him too?'"

Stay tuned for updates on HA:TFELT.