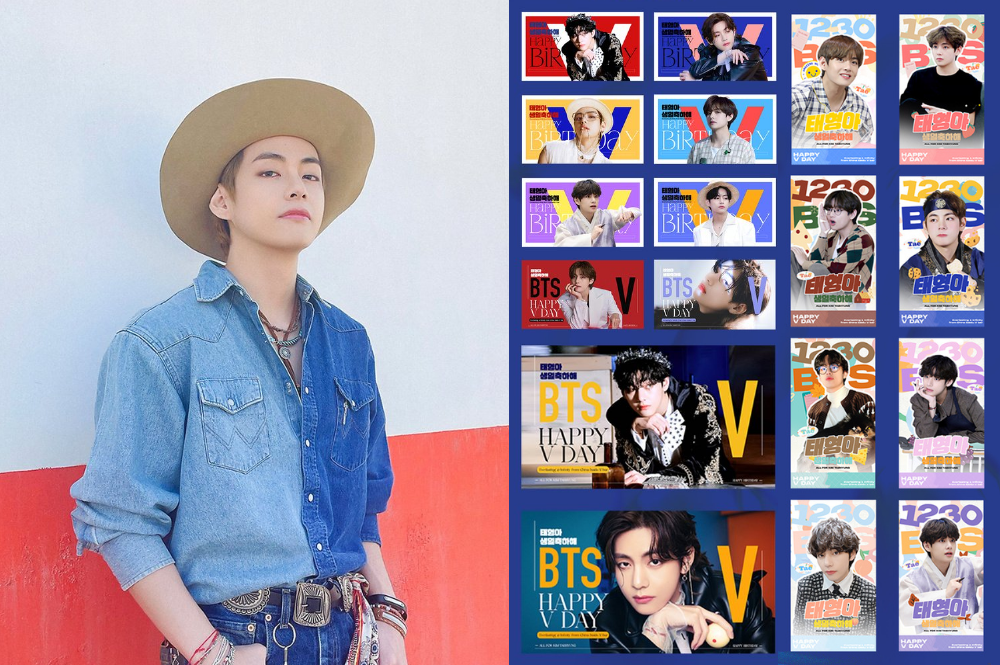 Subway stations in South Korea will turn into an 'underground city' filled with V's screens for the upcoming birthday of BTS member Kim Taehyung, aka V. The project was organized by China Baidu VBar, Taehyung's Chinese fanbase.
With 16,035 birthday advertising screens covering subways located in Seoul, Daegu, Busan, and other South Korea regions, it will be the largest subway support for a K-pop idol to date.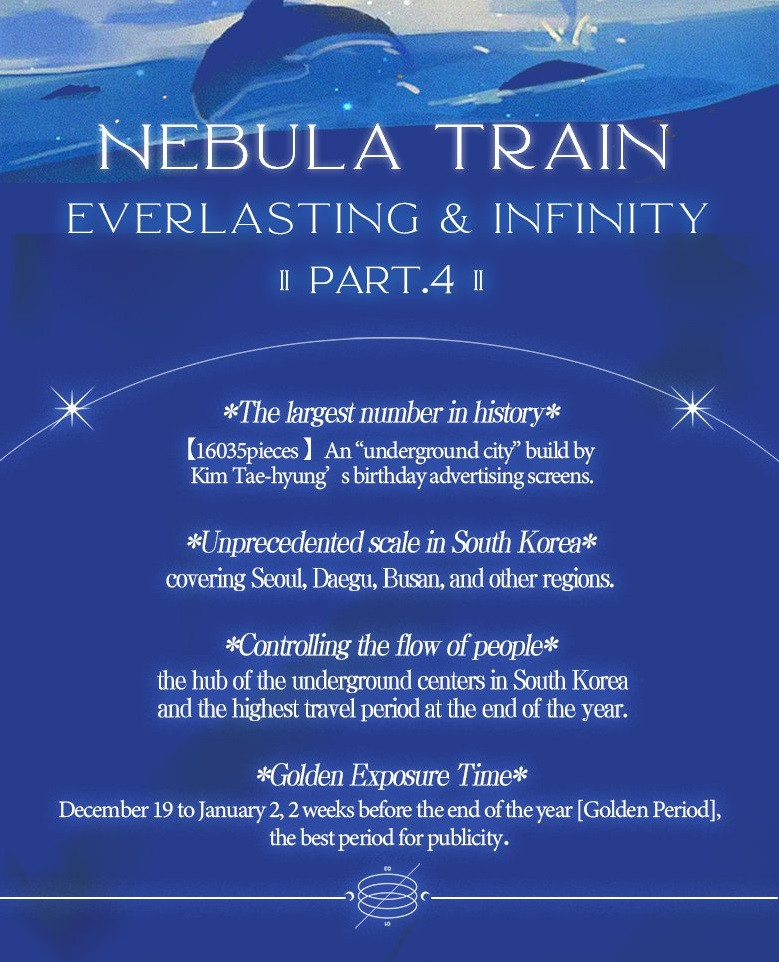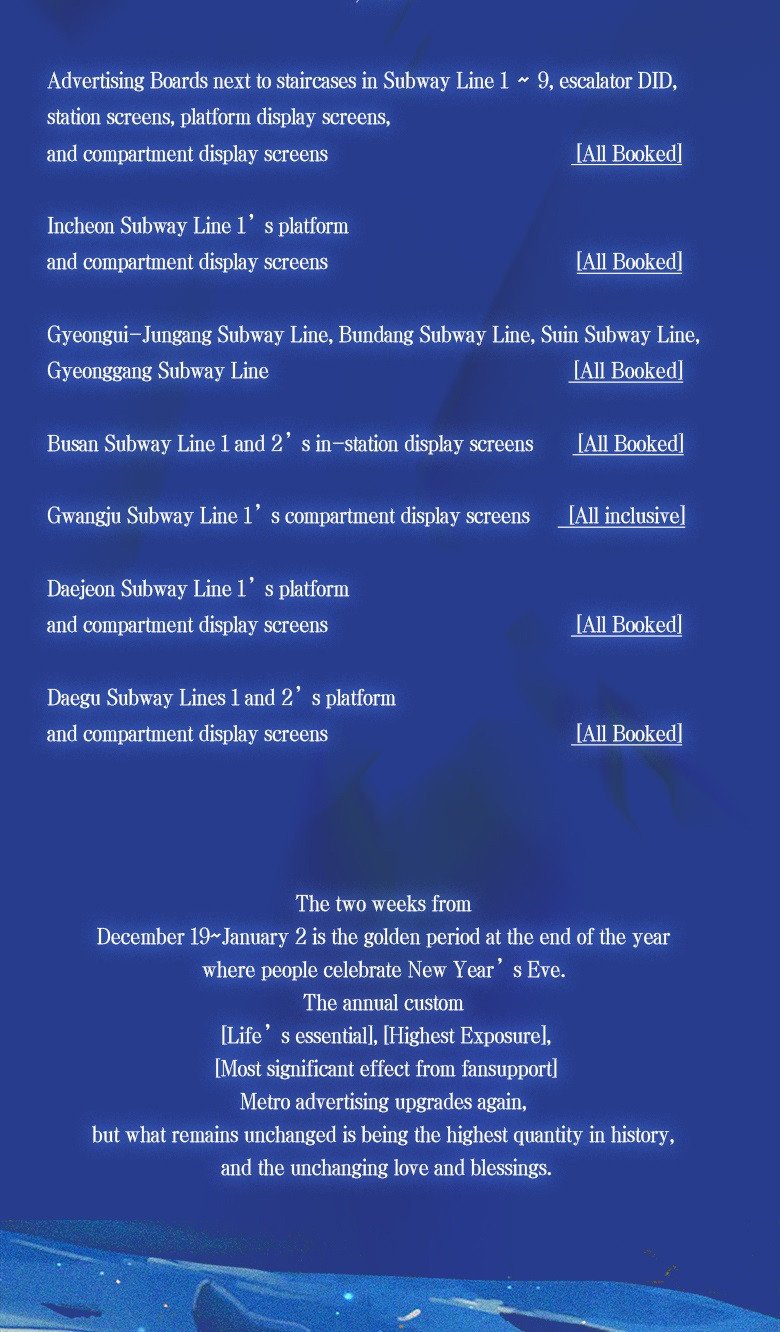 Taehyung's birthday screens will start being displayed two weeks before the end of the year, which is considered the 'golden period' where South Koreans celebrate Christmas and New Year's Eve. The ads will run from December 19 to January 2.

The highest travel period that happens at the end of the year due to holidays will give Taehyung's birthday screens the highest amount of exposure.