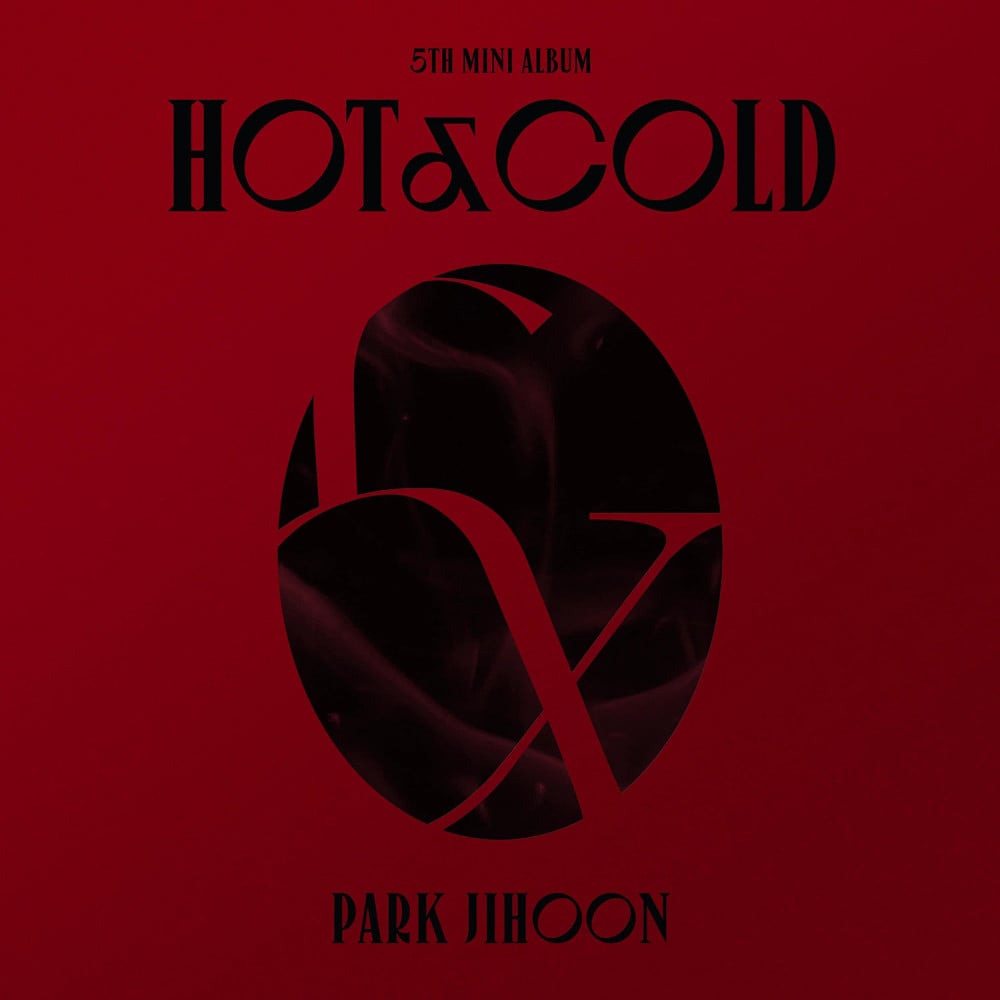 [This review reflects the opinions of the author and not necessarily those of allkpop.]
Track List:
1. Escalator (Intro)
2. Serious
3. Want!
4. Cheese
5. Love Glass
6. All Yours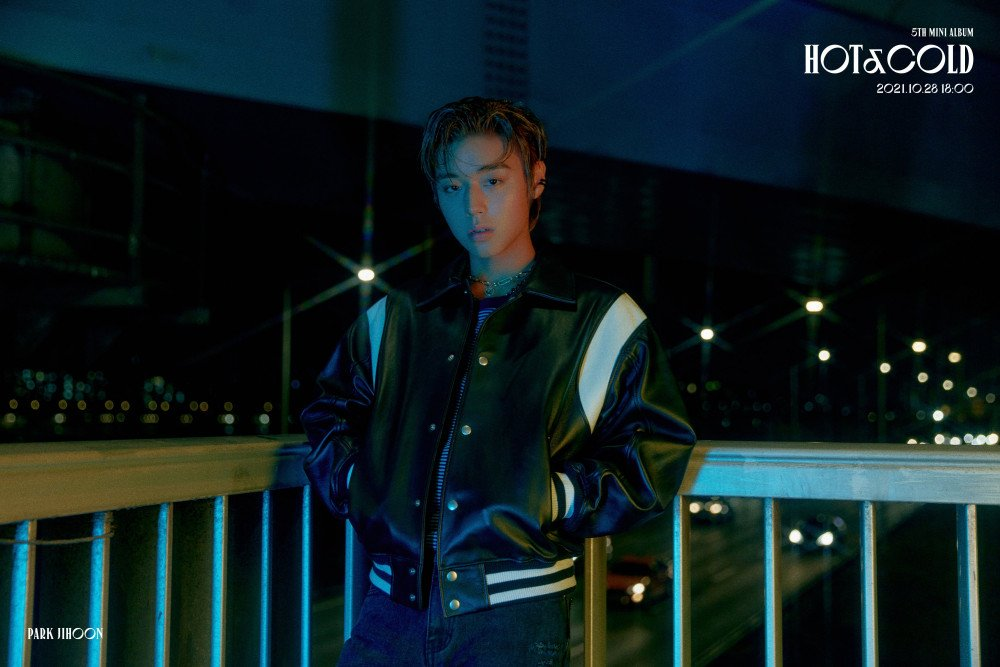 PARK JI HOON is back with HOT & COLD. This marks the fifth mini-album the artist has released. With a simple introductory song, "Escalator (Intro)," acting as the palate cleanser for the album's full-length tracks, PARK JI HOON opts to deliver a suave set of pop songs.
"Serious" acts as the album's main title. The song depicts the feeling of wanting someone to see how serious one is. Despite the song's 'serious' topic, the track itself is much more dance-focused than anticipated. Perhaps this is the 'hot' part of HOT & COLD. This upbeat yet intense track is catchy but doesn't leave a huge impact.
"WANT!" is playful and sweet in sound with a much more Top 40s pop concept. This song is straightforward and minimalist. It's easy to listen to and consume effortlessly. "WANT!" boasts an exquisite melody that sticks on the first listen. I found myself liking this track mere seconds in and recommend it as a must-listen off this album. Gentle, yet fun, PARK JI HOON rides a fine line that paid off on this concept.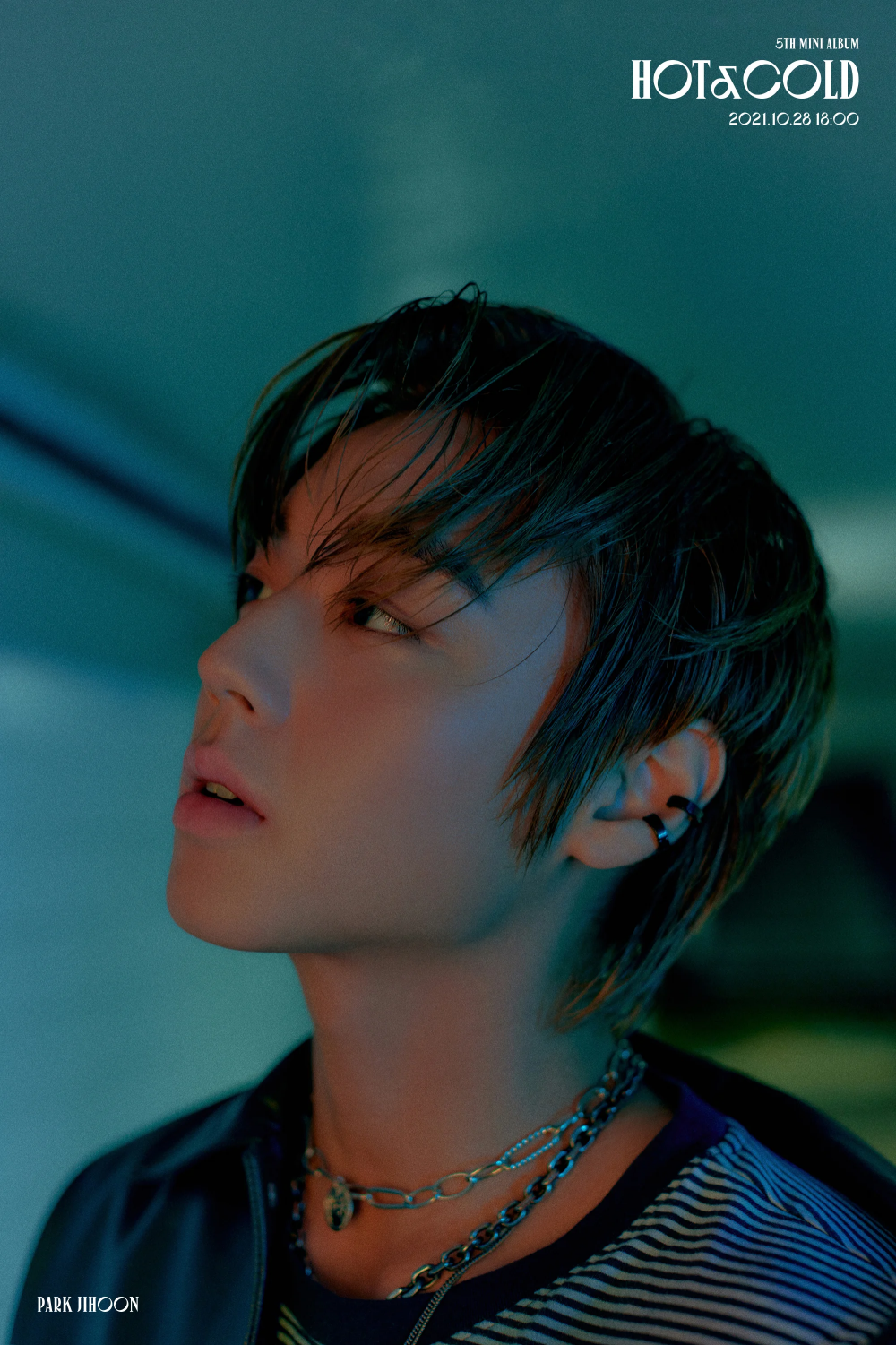 "CHEESE" and "LOVE GLASS" follow on the album's tracklist. Both songs feel a bit similar in nature as they have slower intros that lead into sweet, upbeat verses. PARK JI HOON boasts a voice that's truly easy on the ears, and it's a pleasure to listen to each track. That being said, the originality of these songs feel lacking as they are relatively 'safe' as a whole. However, this isn't necessarily a bad thing in this case because I still feel that the songs are compelling enough on their own.
PARK JI HOON ends on an acoustic ballad with "All yours." Romantic and sweet, this song is a perfect ending to this album. This song is a sweet showcase of the idol's candy-sweet singing; it is progressive and feels reassuring. JI HOON reminds us that he's truly 'all ours' with HOT & COLD. Though I didn't necessarily feel any "hot & cold" aspects from this concept, I still feel that this comeback is one that's harshly slept on. I highly recommend this album to those looking for a soundtrack of the season or for those looking for an uplifting and easy-to-consume set of songs.
MV REVIEW
PARK JIHOON is on a mission to find the truth in his MV for "Serious." Reflecting on the song's overall feeling of wanting someone to see your sincere intentions, JIHOON is on a mission to connect the dots. This moody yet dancey MV rides a fine line between dramatic and showy. This MV is intriguing, although not necessarily interesting, with a somewhat emotional storyline. There's a somewhat stagnant plotline that feels drawn out more than anything. However, the song does fit the MV reasonably well.



MV SCORE:
MV Relevance…..7
MV Production…..7
MV Concept……..7
MV Score: 7.0
ALBUM SCORE:
Album Production…...9
Album Concept……...9
Tracklisting…………...9
Album Score: 9.0
Overall: 8.0