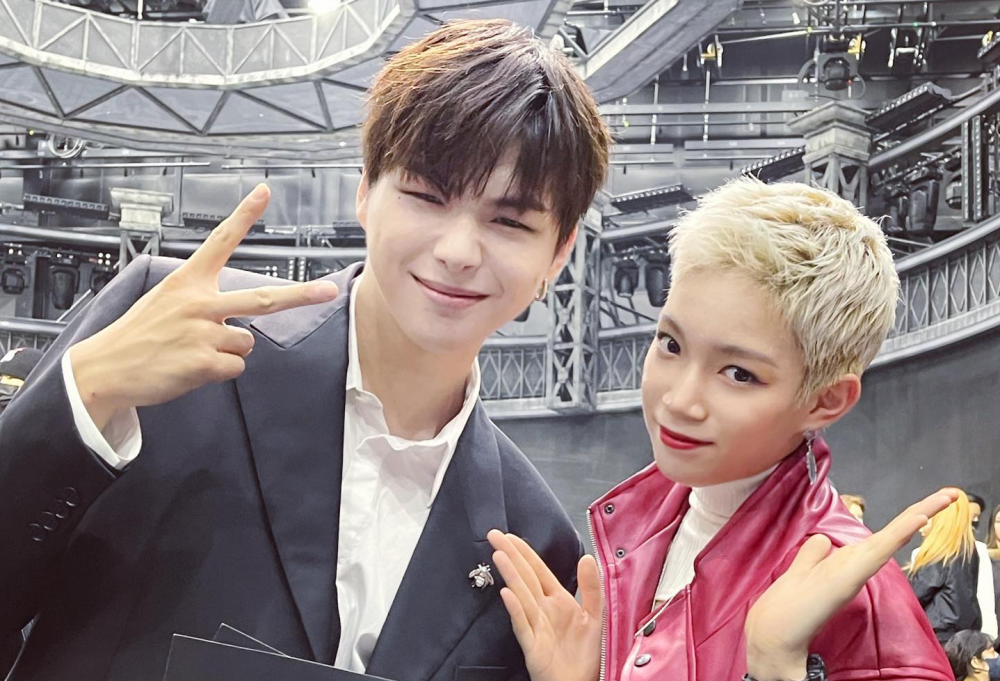 YGX b-girl Yell gave a special shoutout to 'Street Woman Fighter' MC Kang Daniel as the "king of consideration" following the end of the show.
Kim Yeri, or Yell, is the participating crew YGX's youngest member and an esteemed b-girl who has breakdancing accolades, including a medal at the Youth Olympics. In the first filming, Daniel had immediately recognized Yell and exclaimed it was an honor and that he personally watched many of her breaking videos.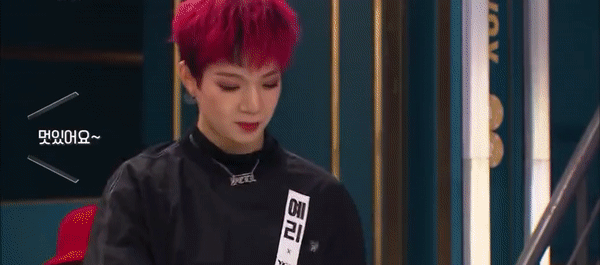 Yell had previously posted her final dance battle that aired on 'Street Woman Fighter' and her thoughts on the experience. She closed with a special message to Kang Daniel as the only other breaker on the show:


I would like to convey my infinite thanks to MC Daniel, the program's only b-boy, for his thoughtfulness.. @daniel.k.here

Kang Daniel: ⭐️YELL⭐️
Yell: King of consideration, best MC Thank you for everything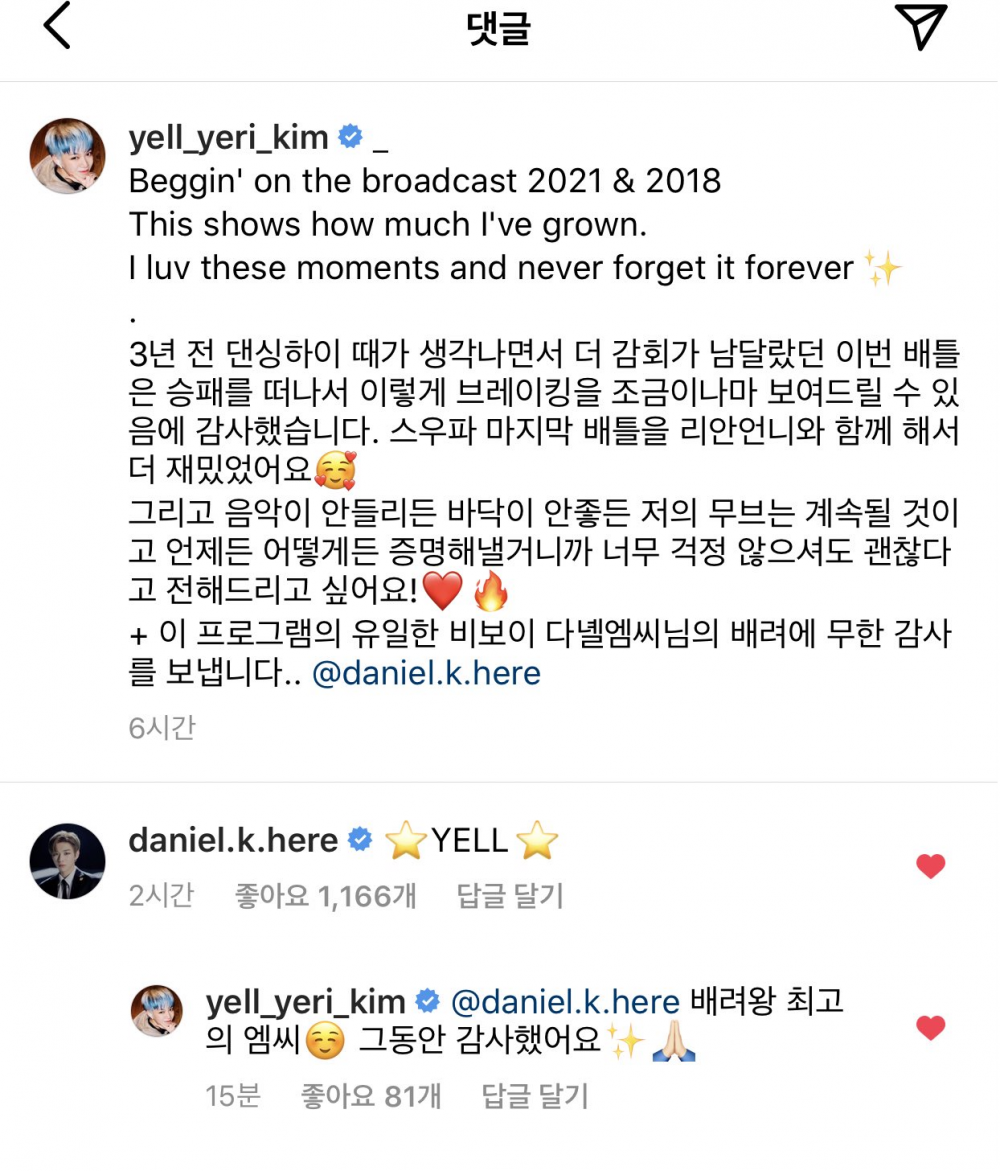 Netizens noticed MC Daniel's consideration due to the poor acoustics and his appreciation for Yell's ability in the full cam of the dance battle where Daniel pointed out Yell's breaking techniques windmill, coffin, and tap mill:
Afew days after the broadcast of the finale, Yell took to Instagram to further express her gratitude and even referenced the first episode where Daniel said "It's an honor" in her comment: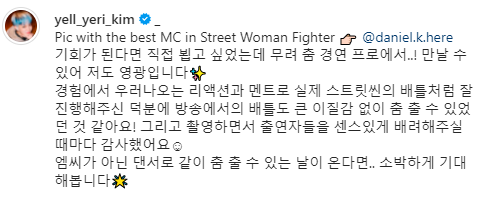 Pic with the best MC in Street Woman Fighter 👉🏻 @daniel.k.here
I finally got to meet you, whom I've always wanted to meet, at nowhere other than a dance contest program..! It was an honor for me to meet you too ✨
Thanks to your reactions and comments that came from your own experience, I felt as if I were in a real street battle scene and I was able to dance battle during the broadcast without much difference! And I am also thankful for all the moments of your consideration to the contestants during filming ☺️

If a day comes when I can meet you as a dancer, not as an MC, and dance together.. I will look forward to it 🌟
Other dancers gave a like to Yell's post: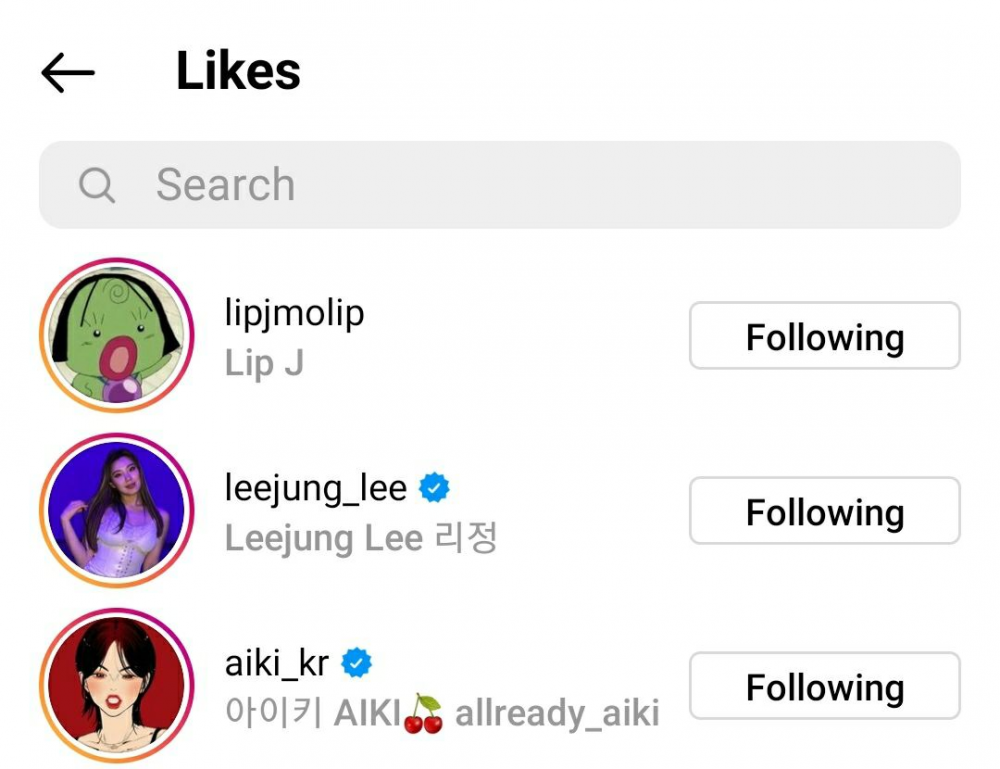 In other news, Yell will be participating in program-related schedules which includes a concert tour and is preparing for other competitions such as the Asian Games and Paris Olympics. Kang Daniel recently featured in a collaboration single titled "Hush Hush" for J-rock artist Miyavi. A music video will be released soon. Daniel will also be in a Disney Plus Korean original series 'Rookies' and spoke about the upcoming work. He and Chancellor will be releasing a remake of Epik High's "Fly" for 'Cyworld BGM 2021'.