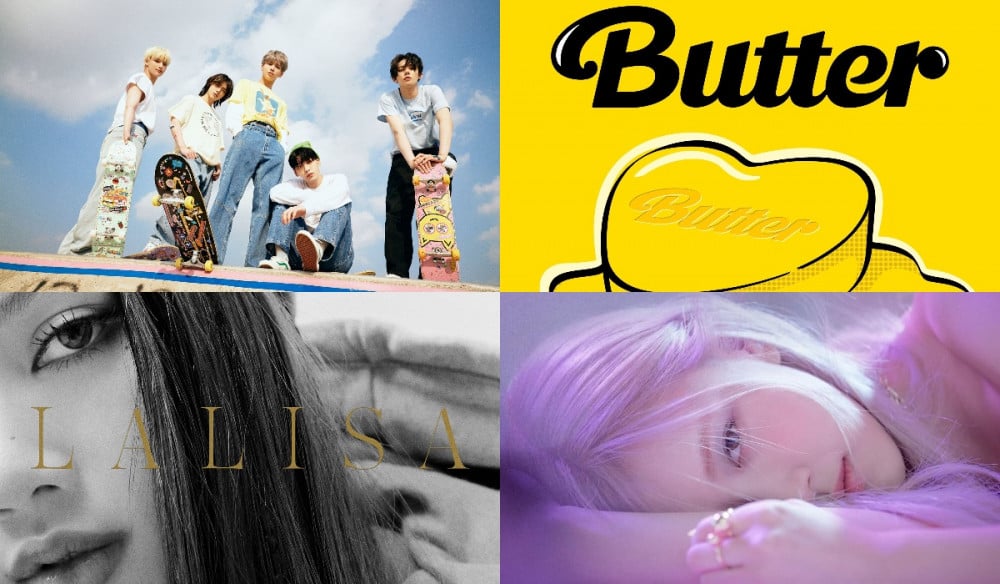 Spotify revealed streaming rankings for the albums released in 2021.
On October 21st, Spotify's streaming rankings for the albums released in 2021 had caught netizens' attention. According to the released rankings, BTS topped the chart with their English single 'Butter.' TXT came in next with their second repackaged album 'The Chaos Chapter: FIGHT OR ESCAPE,' followed by Rose with her solo debut album '-R-.' Another album by TXT took fourth place and Lisa's solo debut album 'LALISA' took fifth place on the list.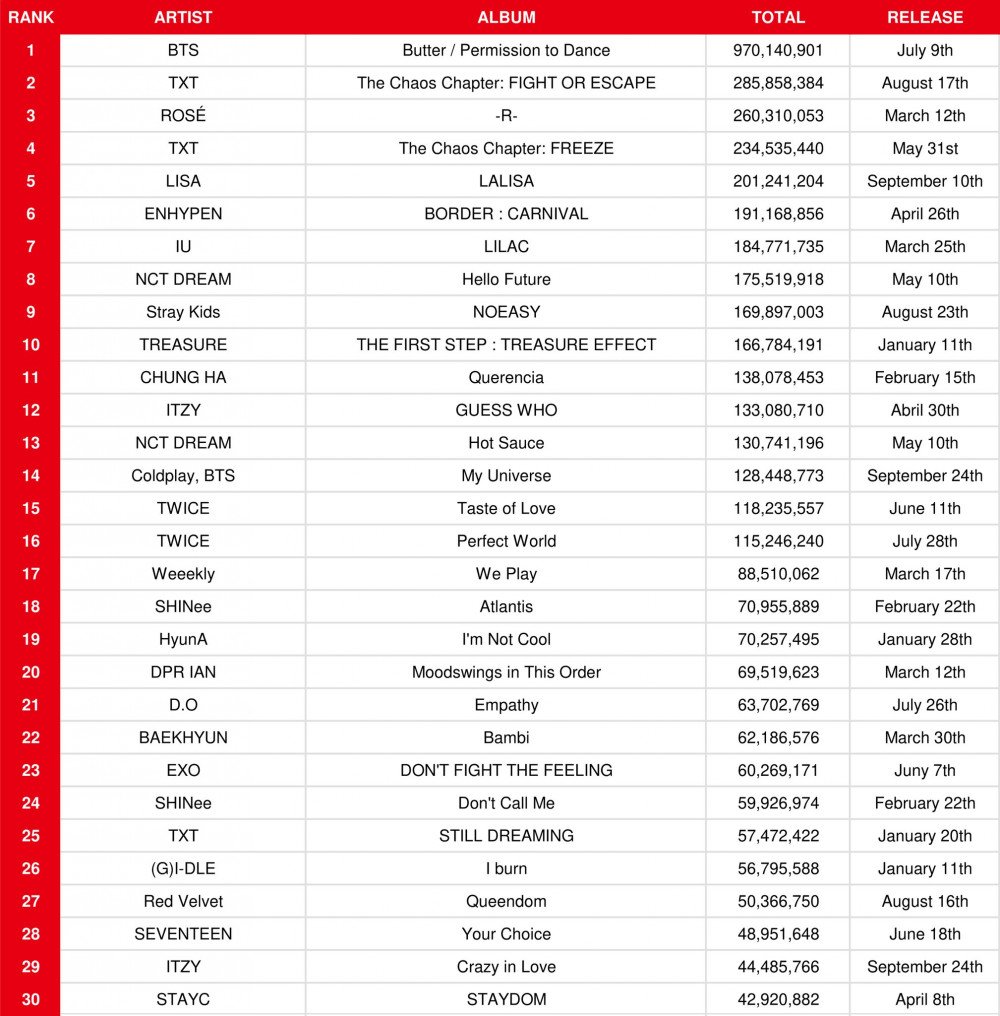 Some of the netizens' comments include: "Wow, I didn't expect TXT to do that well."
"BTS is the second most-streamed artist on Spotify."
"HYBE's boy groups are all doing really well. ENHYPEN has yet to reach their 1st debut anniversary but they are already on the list."
"I'm surprised to see BTS, Rose, and Lisa on top of the list with their singles only having two songs."
"I think Lisa can take 2nd place. It's been only a little more than a month since she released her album and she's already in the top 5."