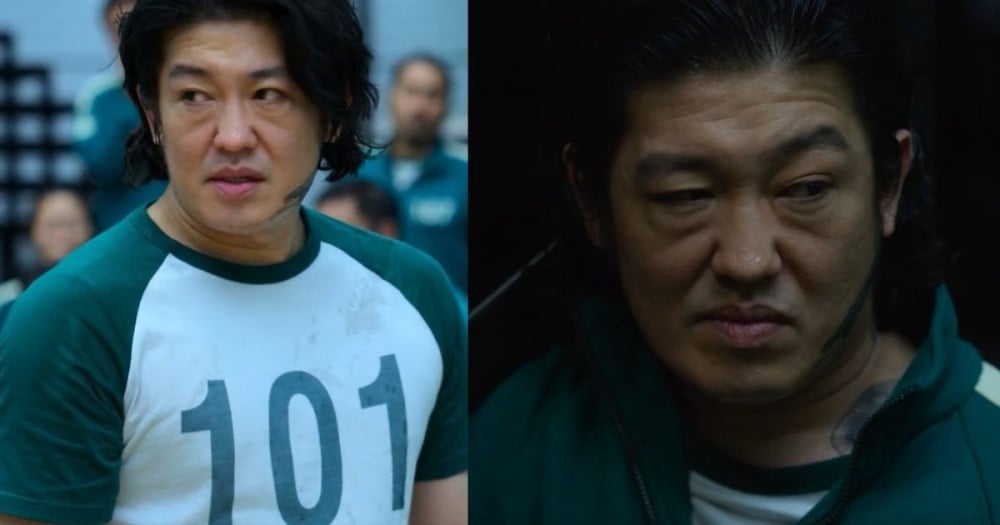 Actor Heo Seong Tae from the hit Netflix series 'Squid Game' shared his favorite scene in the show.
The actor made a guest appearance on the October 23rd episode of MBC's 'Point of Omniscient Interfere' and revealed his favorite scene in the show. Heo Seong Tae played the role of villain Jang Deok Su, player 101 in the series.
Jun Hyun Moo asked how many times he watched the show and he replied, "I think I've watched the show about 20 times. I watched it by myself 7 to 8 times and I also watched it with my family."
Yang Se Hyung followed up by asking his favorite scene and he said, "We filmed it for a year and I lost weight in the middle of the filming due to gastroenteritis. I look handsome in that scene. It's a scene with Han Mi Nyeo."
When asked if he could feel his newly gained fame, he answered, "I had 10K followers on Instagram but now I'm almost at 2M followers. I have a lot of international followers but I can only understand English, Russian, and Korean."