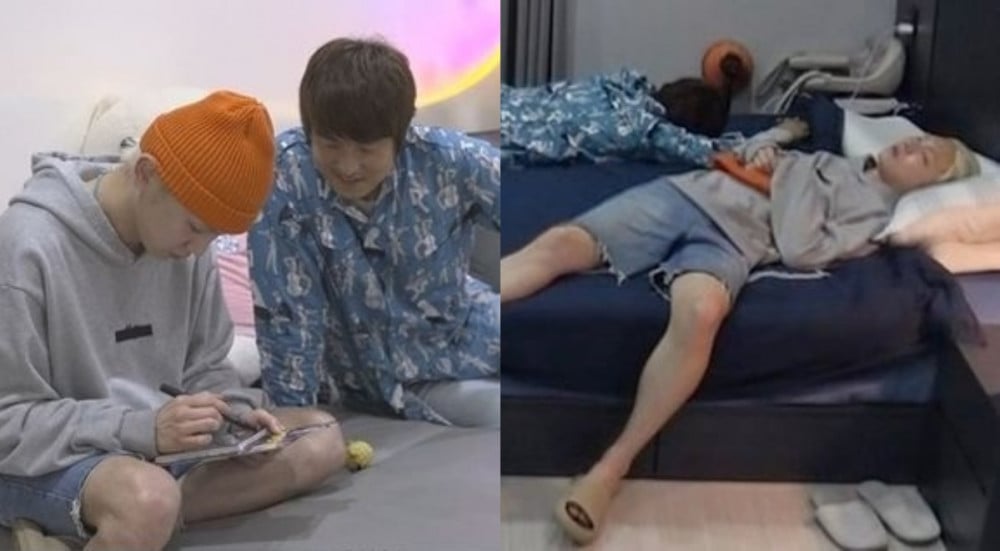 On the upcoming October 22 broadcast of MBC's variety show 'I Live Alone', Kian84 will be visiting SHINee's Key at his house. In a new set of photos previewing the upcoming episode, Kian84 and Key were seen sprawled on Key's bed. In another photo, they were seen concentrating on something together, hinting at their growing 'bromance' as regular cast members of 'I Live Alone'.

During last week's broadcast, Key accompanied Kian84 when he went looking for the electric cord that would fit his beverage fridge, drawing a lot of laughter. Further, Key helped Kian84 clean his home, where they were able to bond. On the upcoming episode of 'I Live Alone', Kian84 and Key will likely show off a stronger 'bromance', as they continue their friendship.
Catch this week's 'I Live Alone' on October 22 at 11:10PM KST.