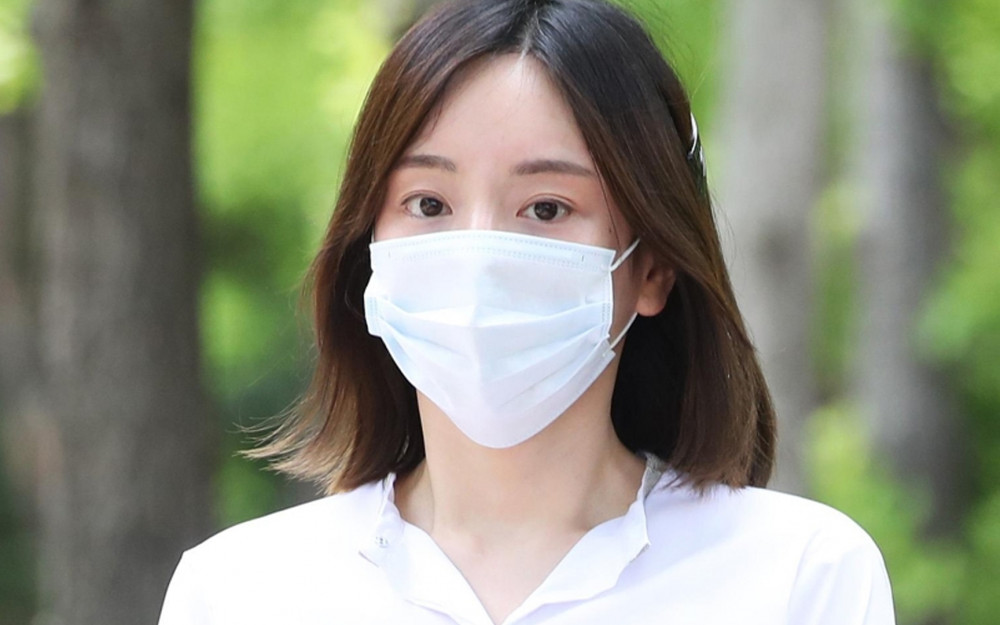 Hwang Ha Na (age 33), the granddaughter of Namyang Dairy's founder, who was sentenced to 2 years in prison in the first trial for drug use during the probation period, attended her appeals trial. Ms. Hwang shed tears as she pleaded for leniency.


On October 28, the Seoul Western District Court Criminal Case 1-1 held a decision hearing on Hwang Ha Na, who was charged with violating the Drug Control Act.

On this day, the prosecution requested a sentence of two years and six months in prison and a fine of 500,000 KRW (~428.23 USD). Prosecutors cited that the video provided by an acquaintance and their witness testimony was enough to see Hwang is guilty.

The prosecutors stated, "There is a high risk that she will re-commit the crime given that she had committed the crime during her probation period" and stated that they question if she is genuinely self-reflecting.

Ms. Hwang's lawyer stated, "The defendant is an adult but she has not matured as she has grown up with the help of those around her. She is naive and kind. She has understood her wrongdoings and is self-reflecting. So we request that you give her a lighter sentence such as a fine."

When asked why she did not admit the drug use charges during the first trial, Hwang Ha Na replied, "I was afraid of the media and I felt apologetic towards my family, so, I did not have the courage to say the truth."

In regards to the theft charges, she replied, "It was not intended." Hwang Ha Na explained, "The victim also often wears my clothes so I wore the clothes and shoes out of the house without much thought."

In her final statement, Hwang Ha Na stated, "I was not able to live a proper life for three to four years because of drugs. I didn't take care of my own body even though it's a life I live only once. If you give me leniency, I will get rid of my cellphone and live in the countryside. I will find anyway and do anything to not use drugs again."
Hwang Ha Na was indicted on charges of administering methamphetamine at her home in Seoul from May 2015 to September 2015. Afterward, Hwang Ha Na was sent to trial again on charges of taking methamphetamine four times in August of last year and stealing luxury clothes and shoes worth 5 million KRW (~4,300 USD) from an acquaintance's house in November of the same year.