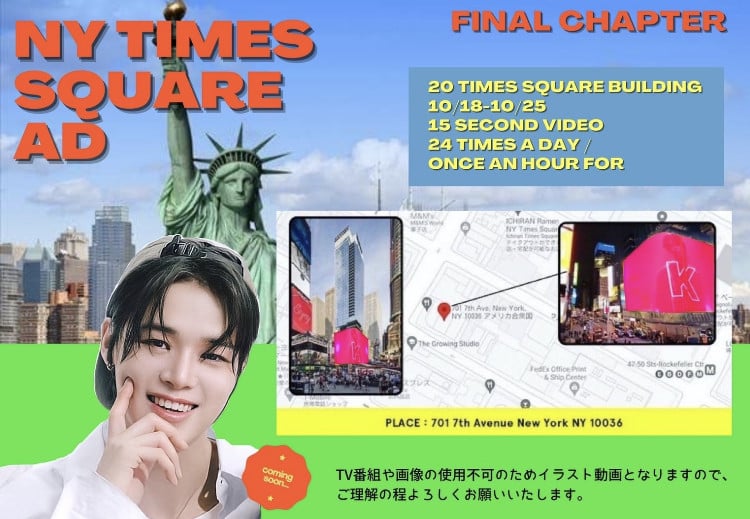 Earlier last month, HYBE Labels Japan pre-debut boy group — K, NICHOLAS, EJ, and TAKI were the first pre-debut boy group to have a 7-day advertisement in New York's Times Square. To celebrate for a second time, K's birthday, Keiys (K's fandom) and K's fanbases have prepared not only numerous ads in 6 different countries but also cup-sleeve events at various cafes globally.

As pictured below, the calendar shows from as early as Monday, October 18, until Wednesday, October 27; K's advertisements will celebrate his 24th birthday. K's birthday is October 21.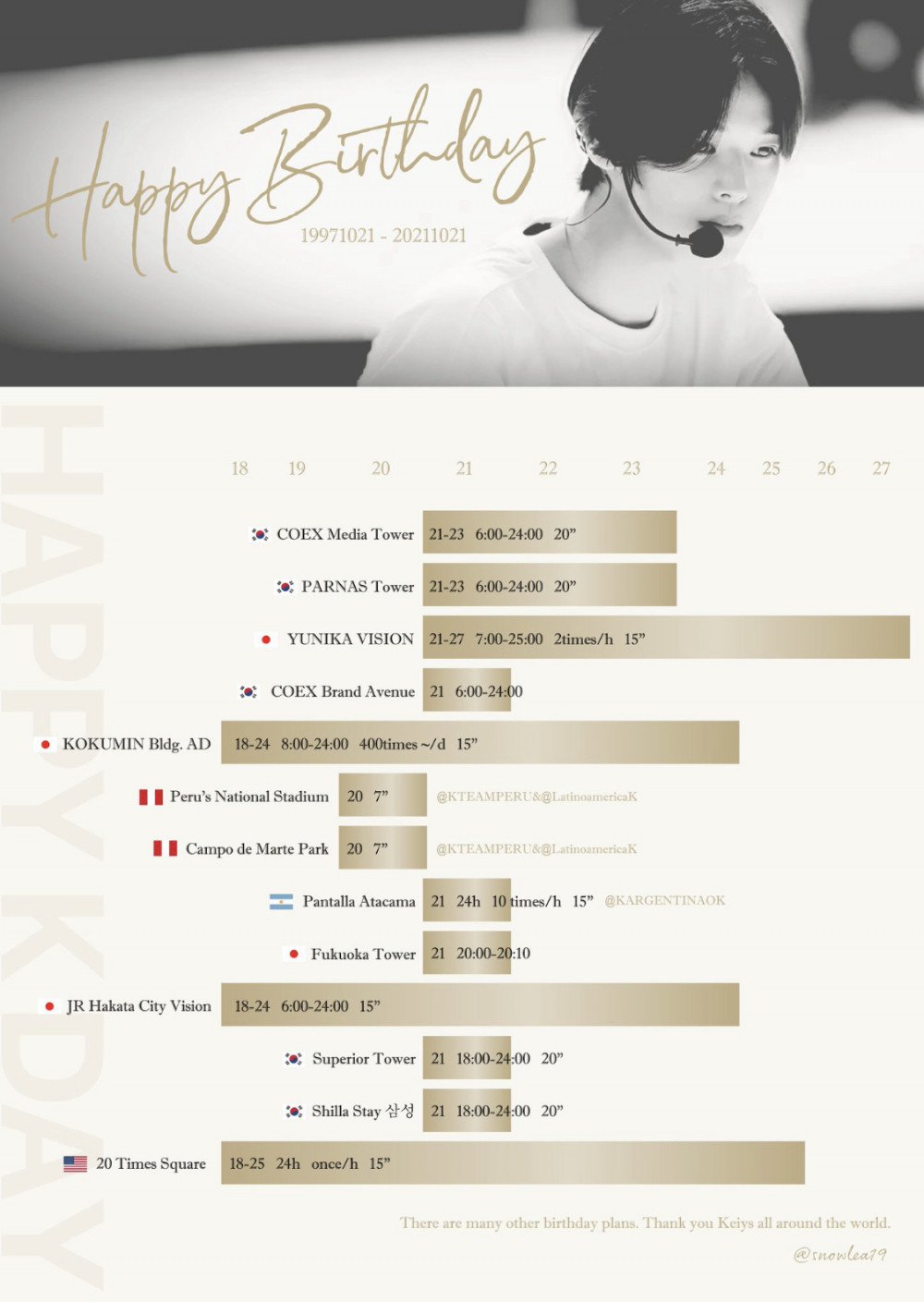 K's birthday advertisements are pictured below like a storyboard from chapters 1 to 10, and the final chapter is shown above. (All pictures sourced from Twitter).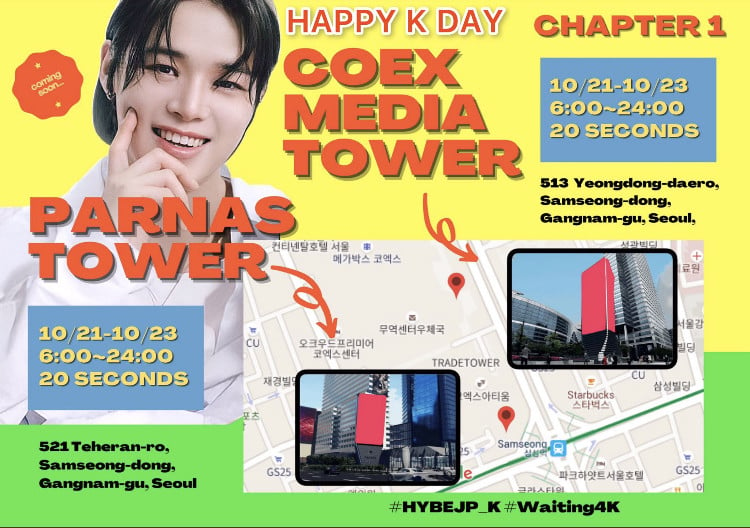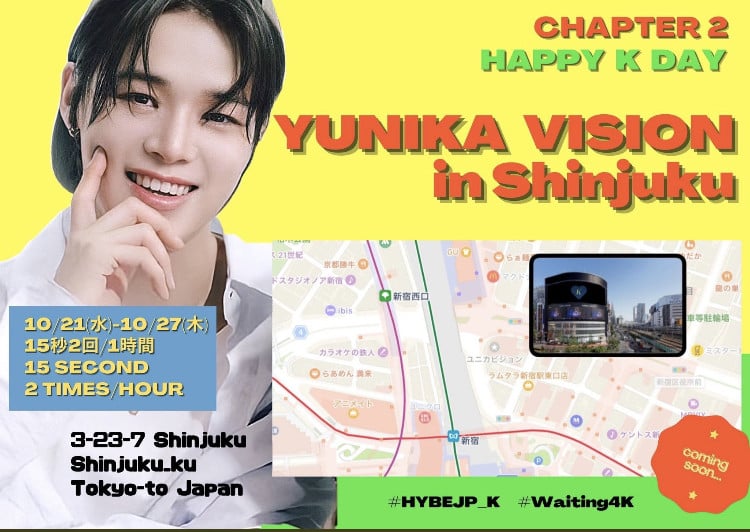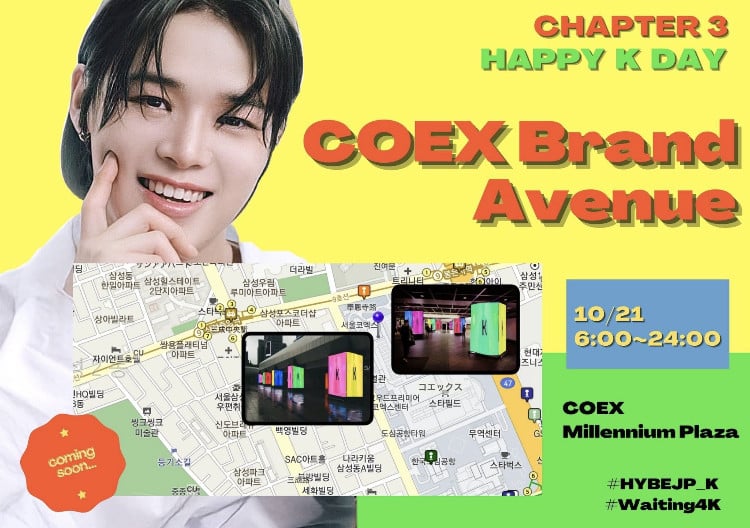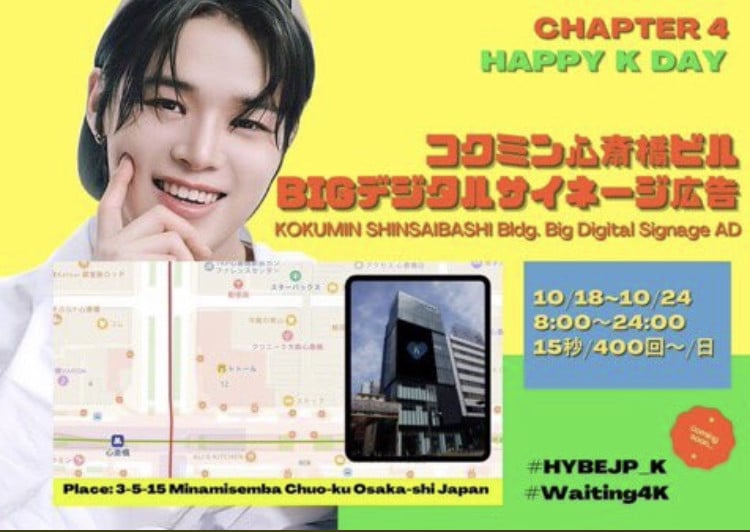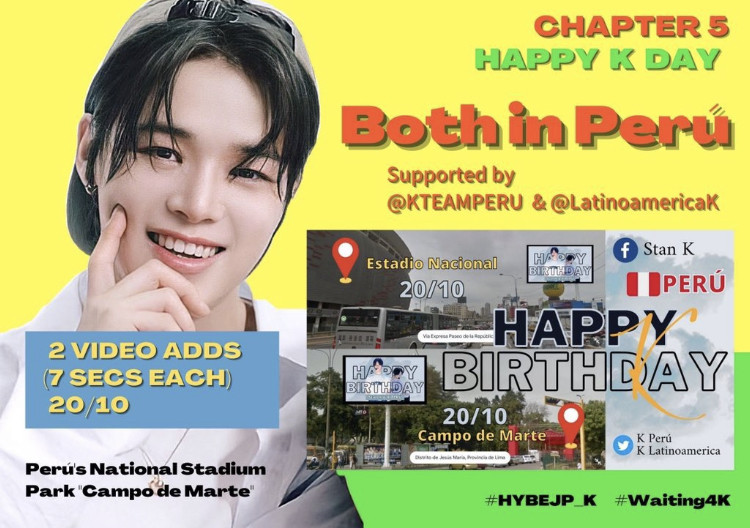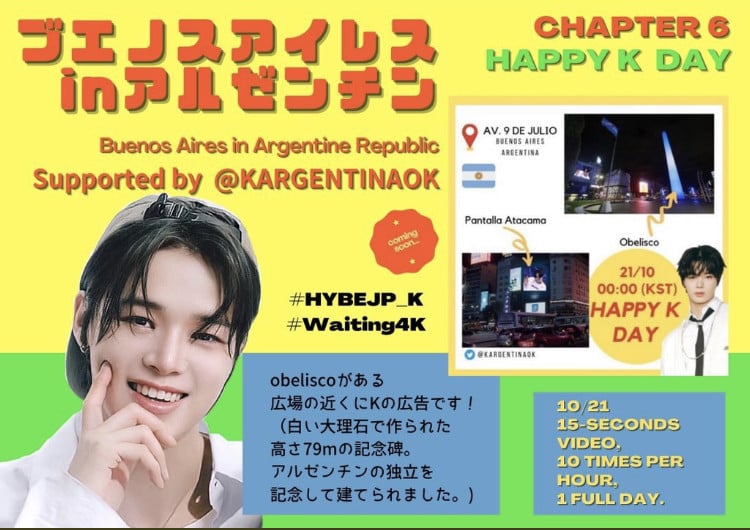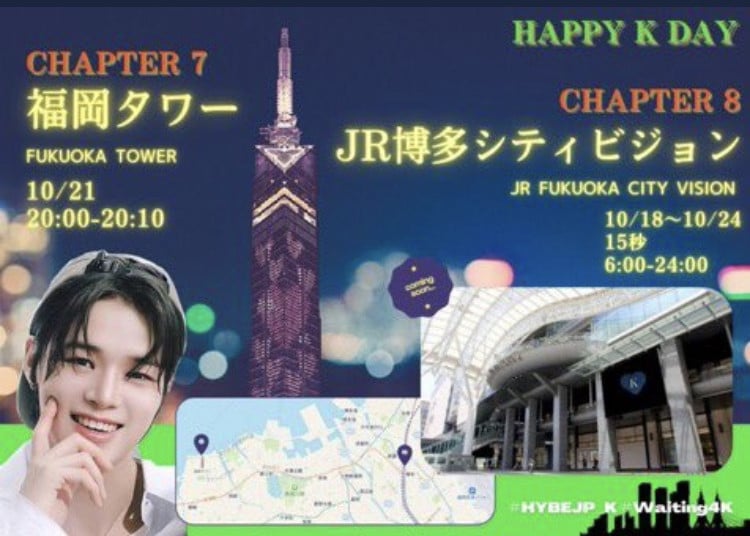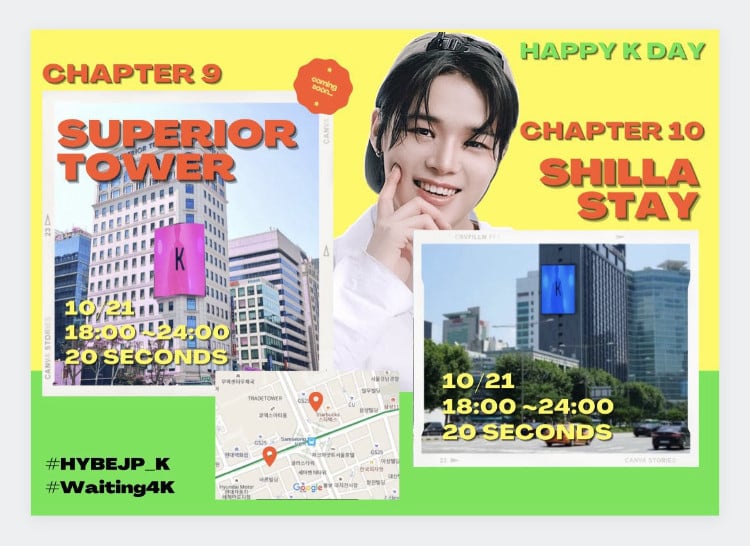 Other advertisements (also sourced from Twitter) not shown above are pictured next: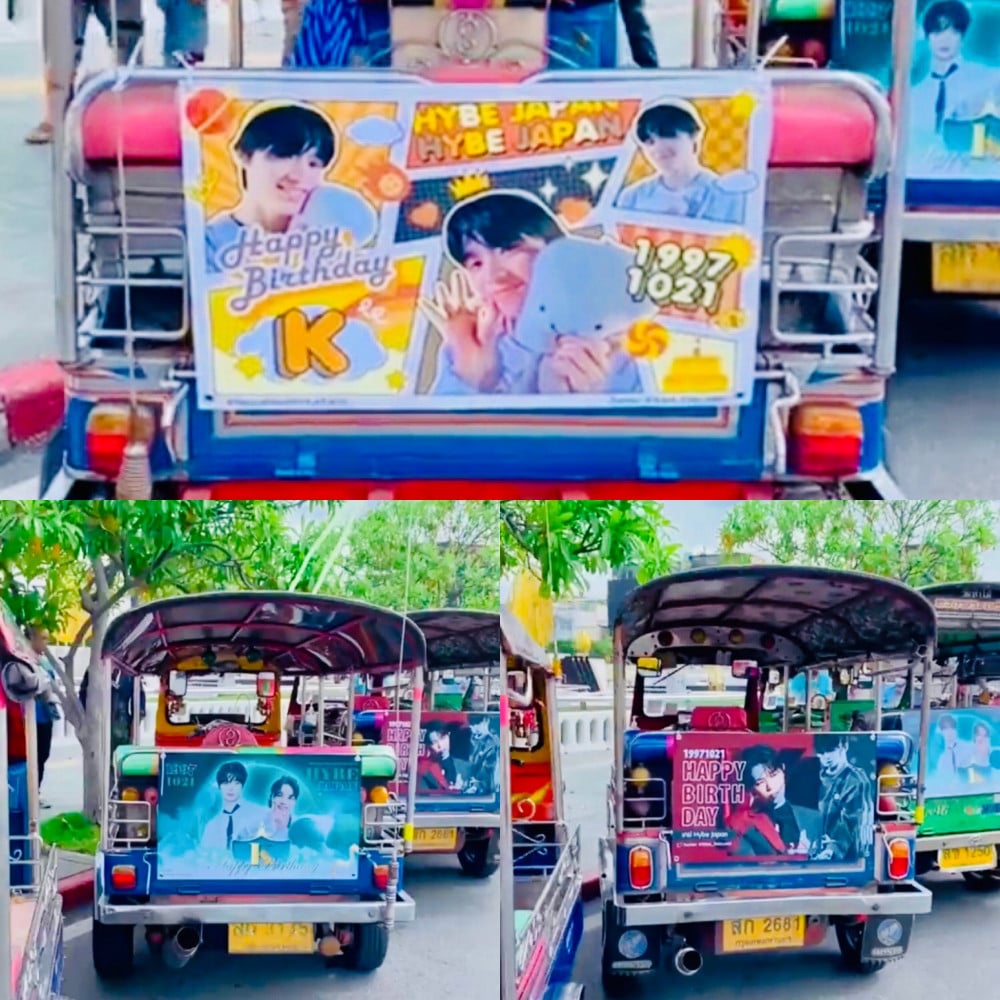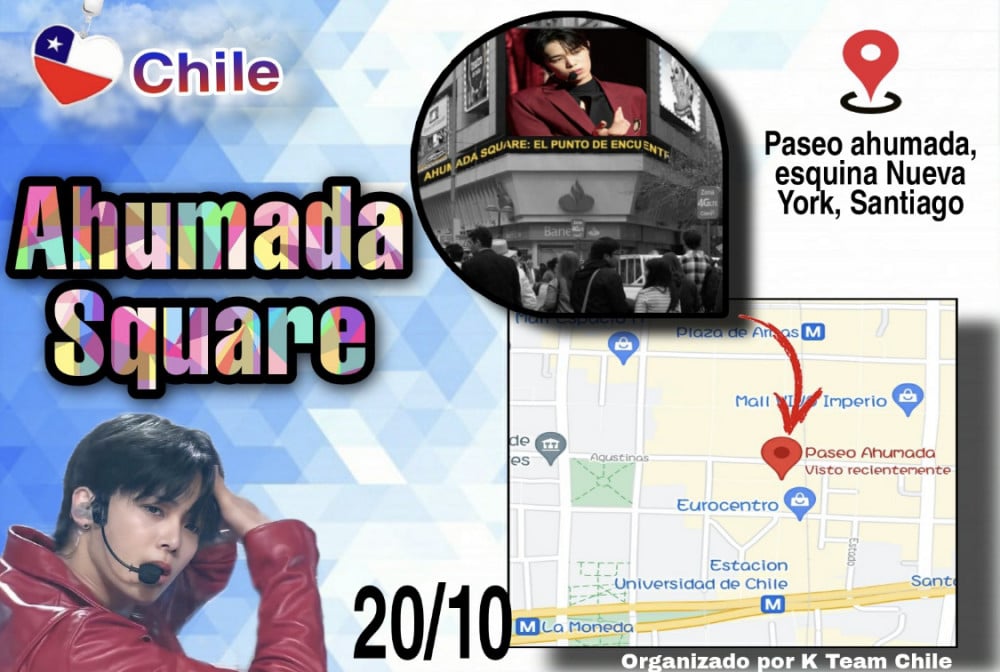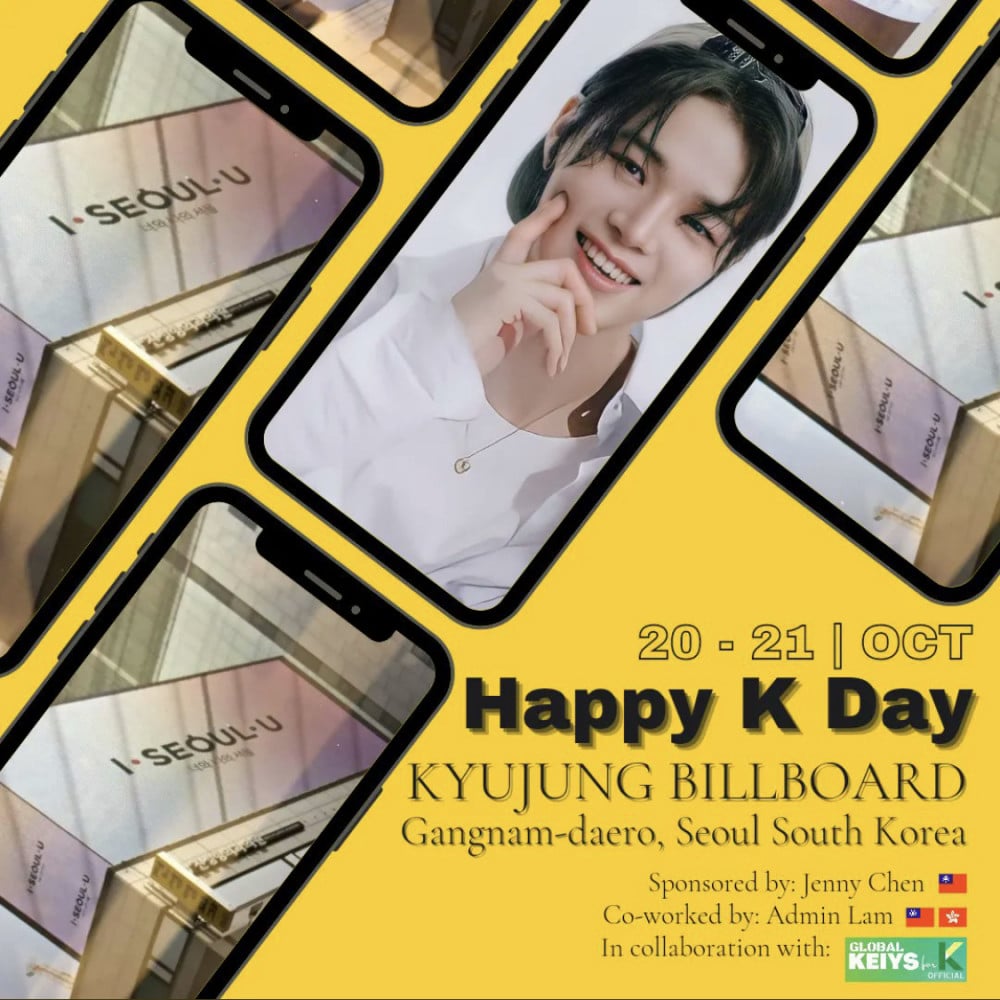 The following "Happy K Day" Tour List (South Korea) will assist all interested in enjoying K's advertisements with ease.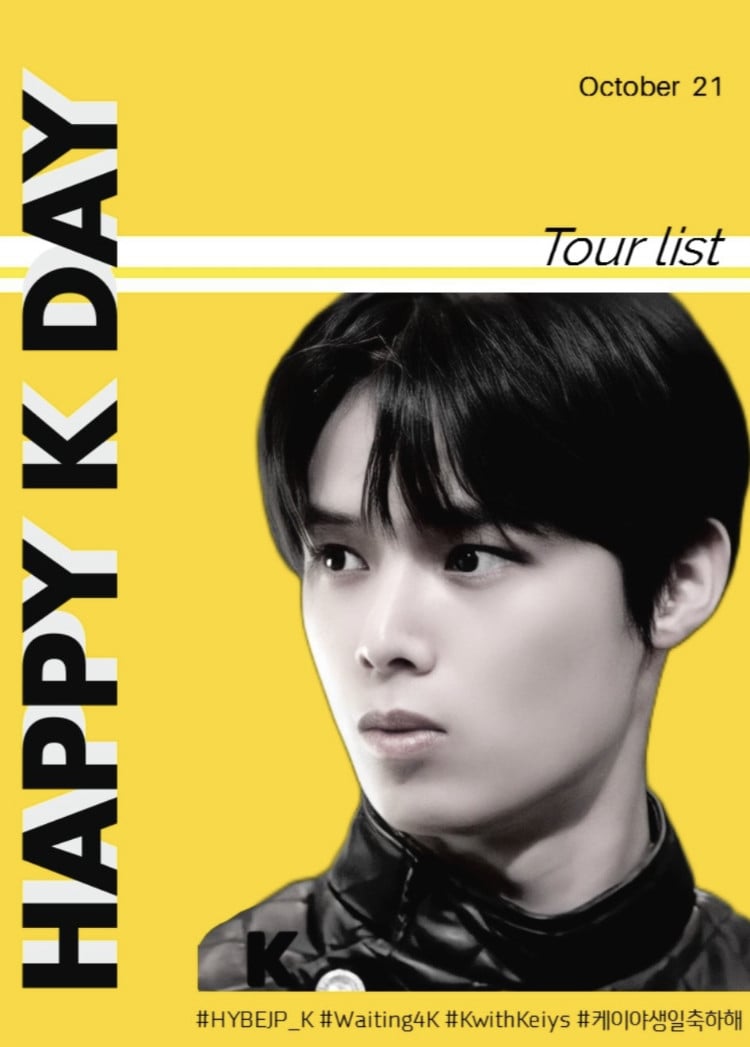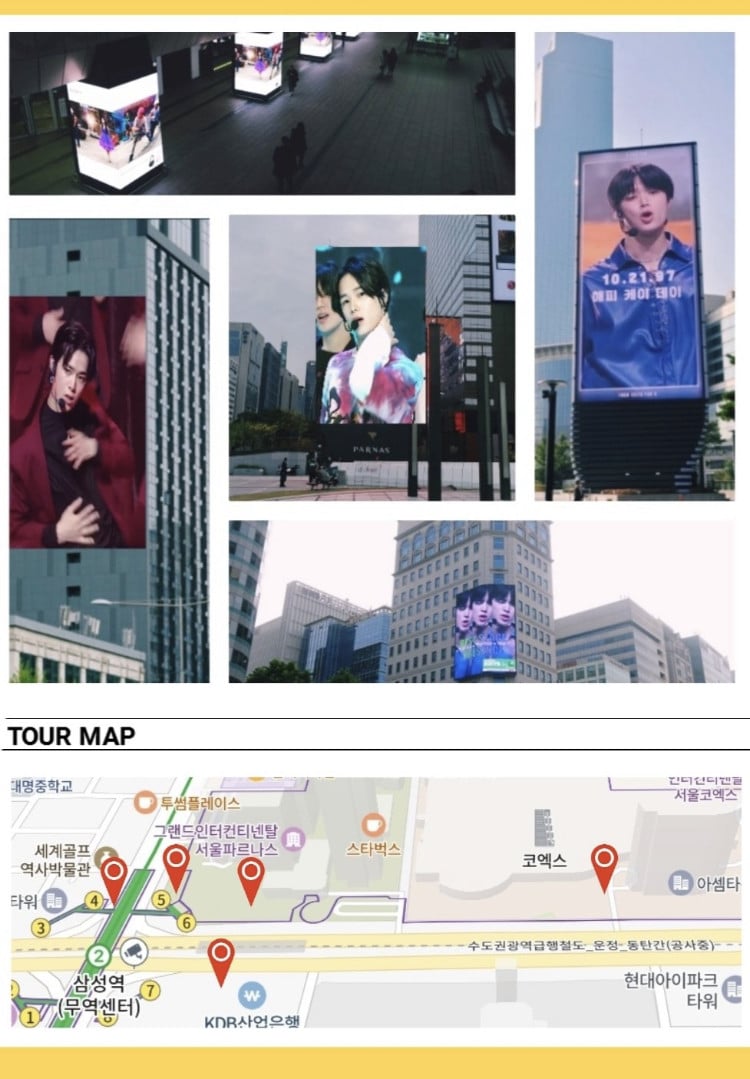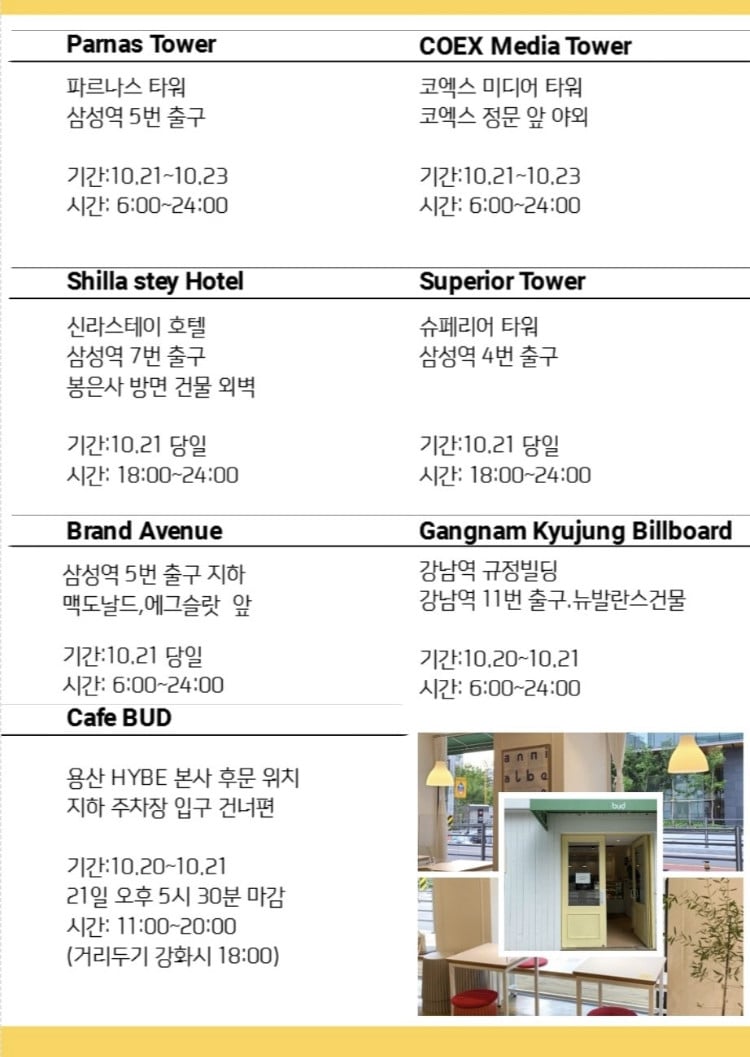 Finally, Cafe's for K (@K_DESIGN_TEAM / Twitter) has a map list pictured below of cup-sleeve (cup-holder) events in Japan from Sunday, October 17 to Thursday, October 21.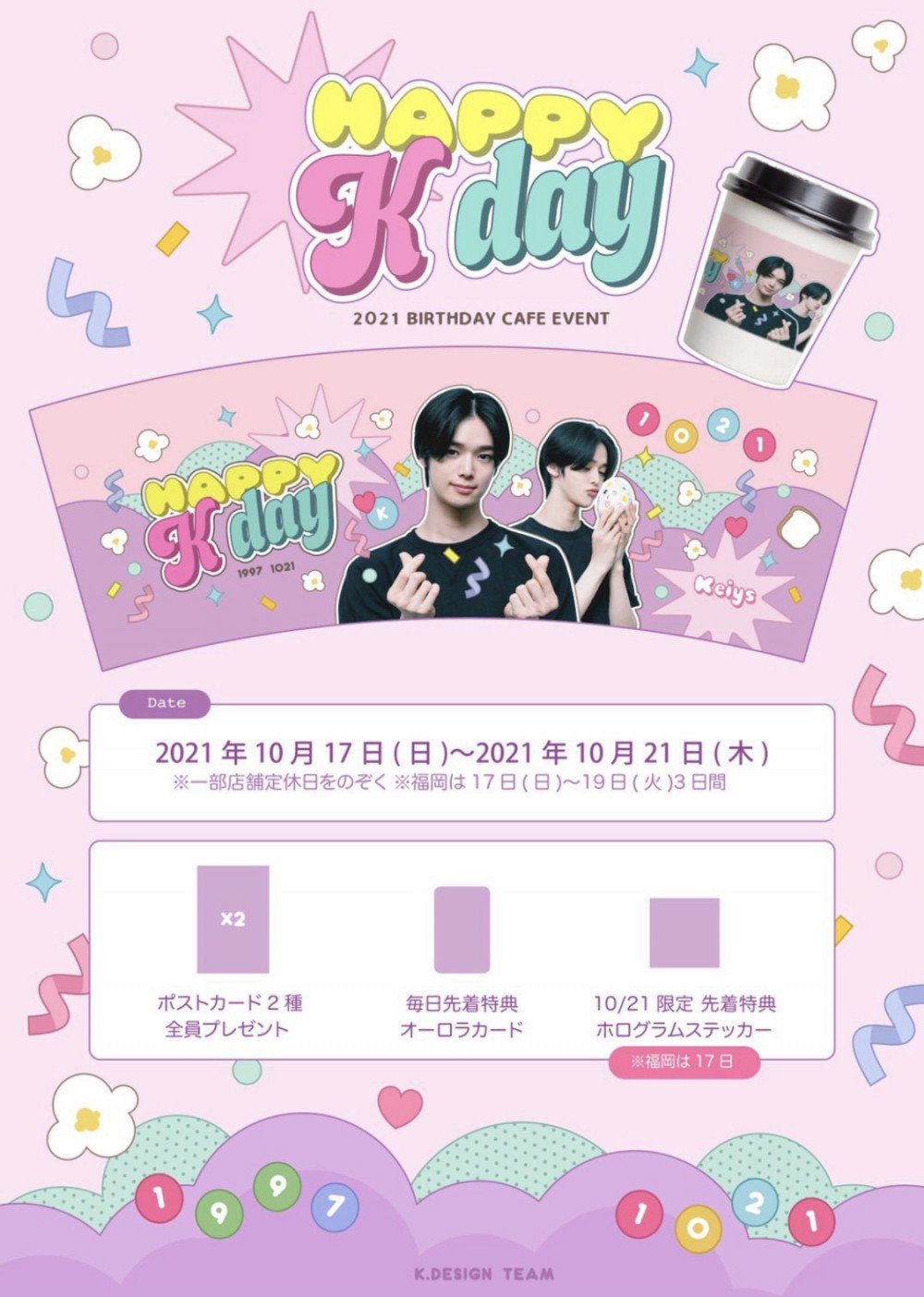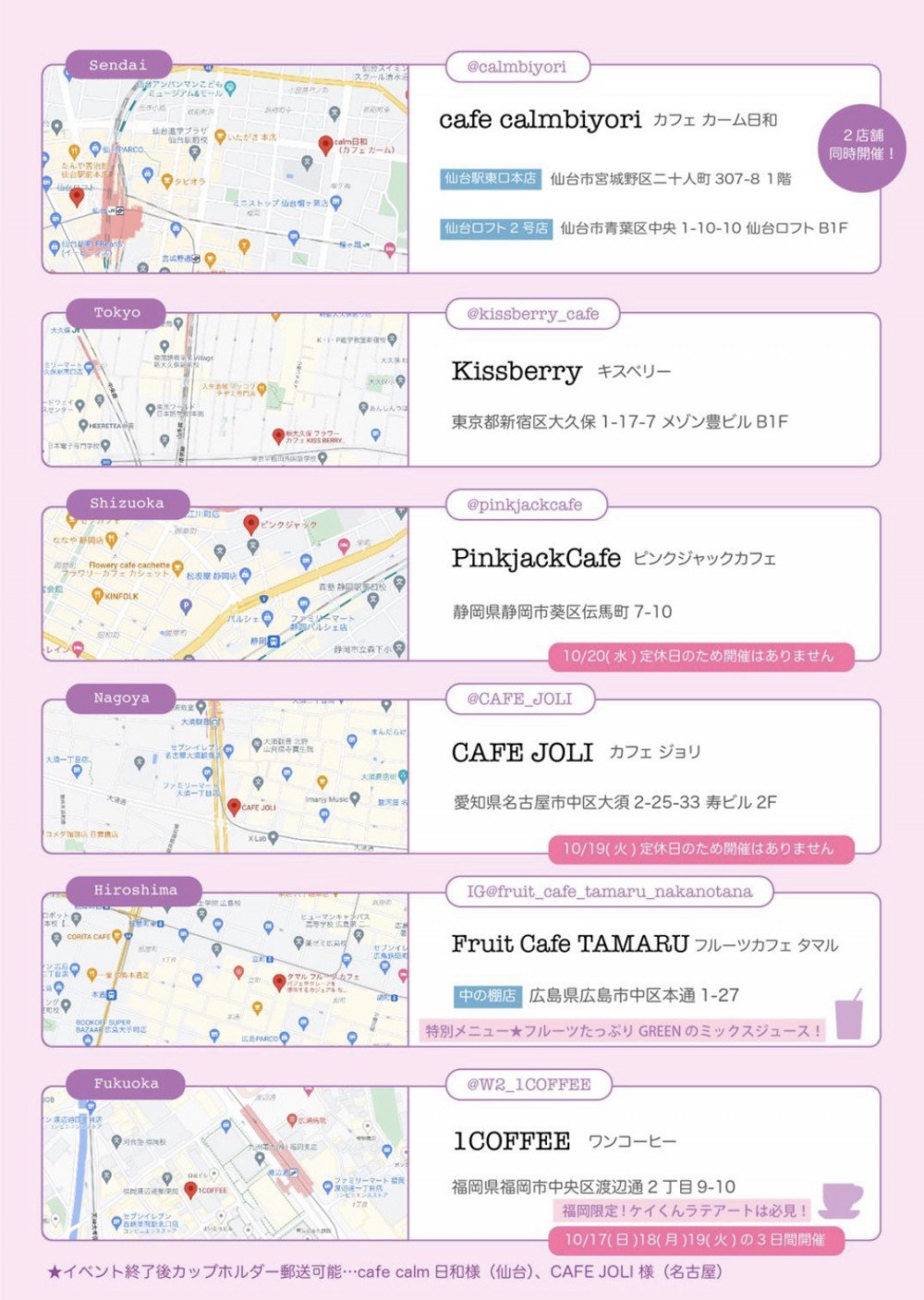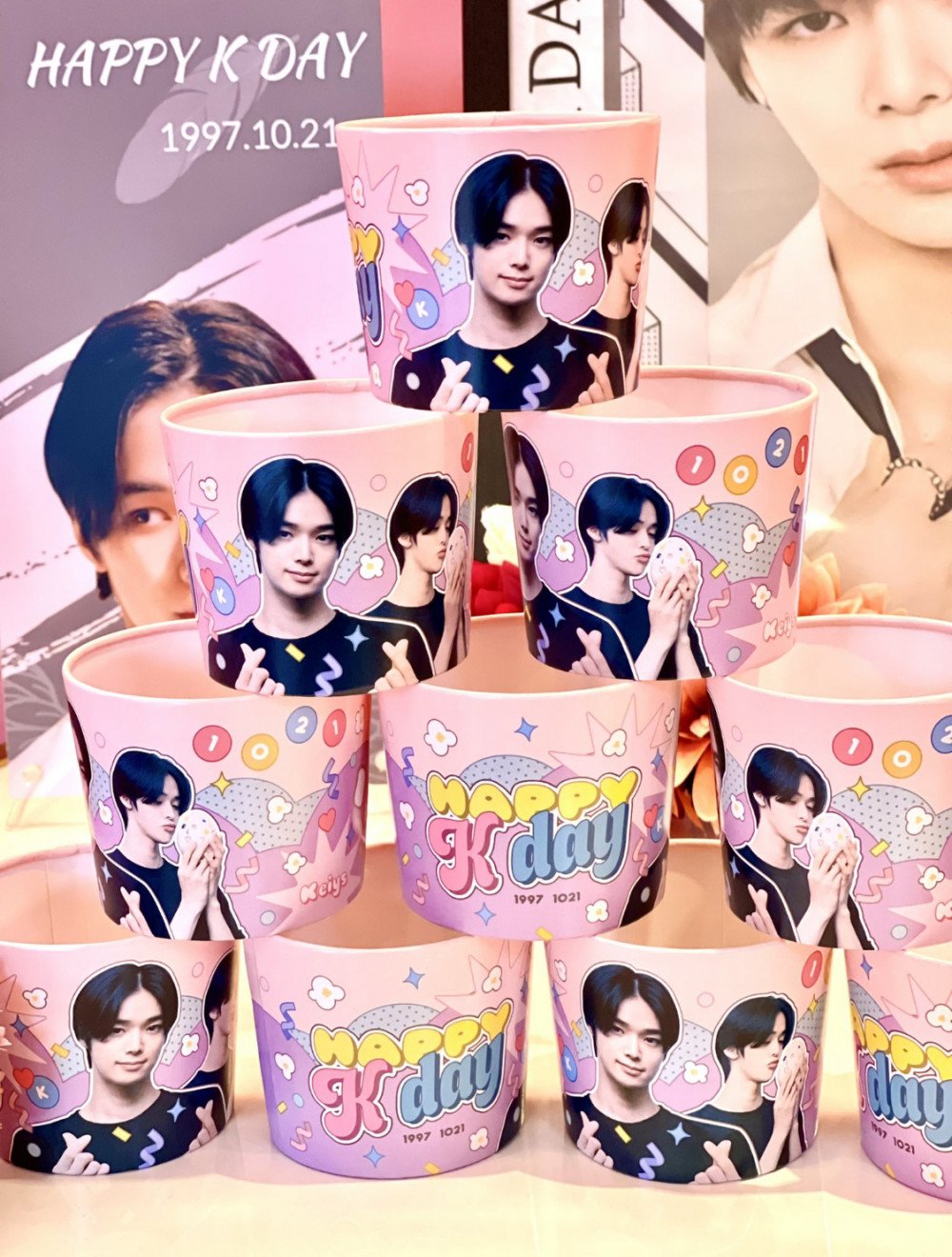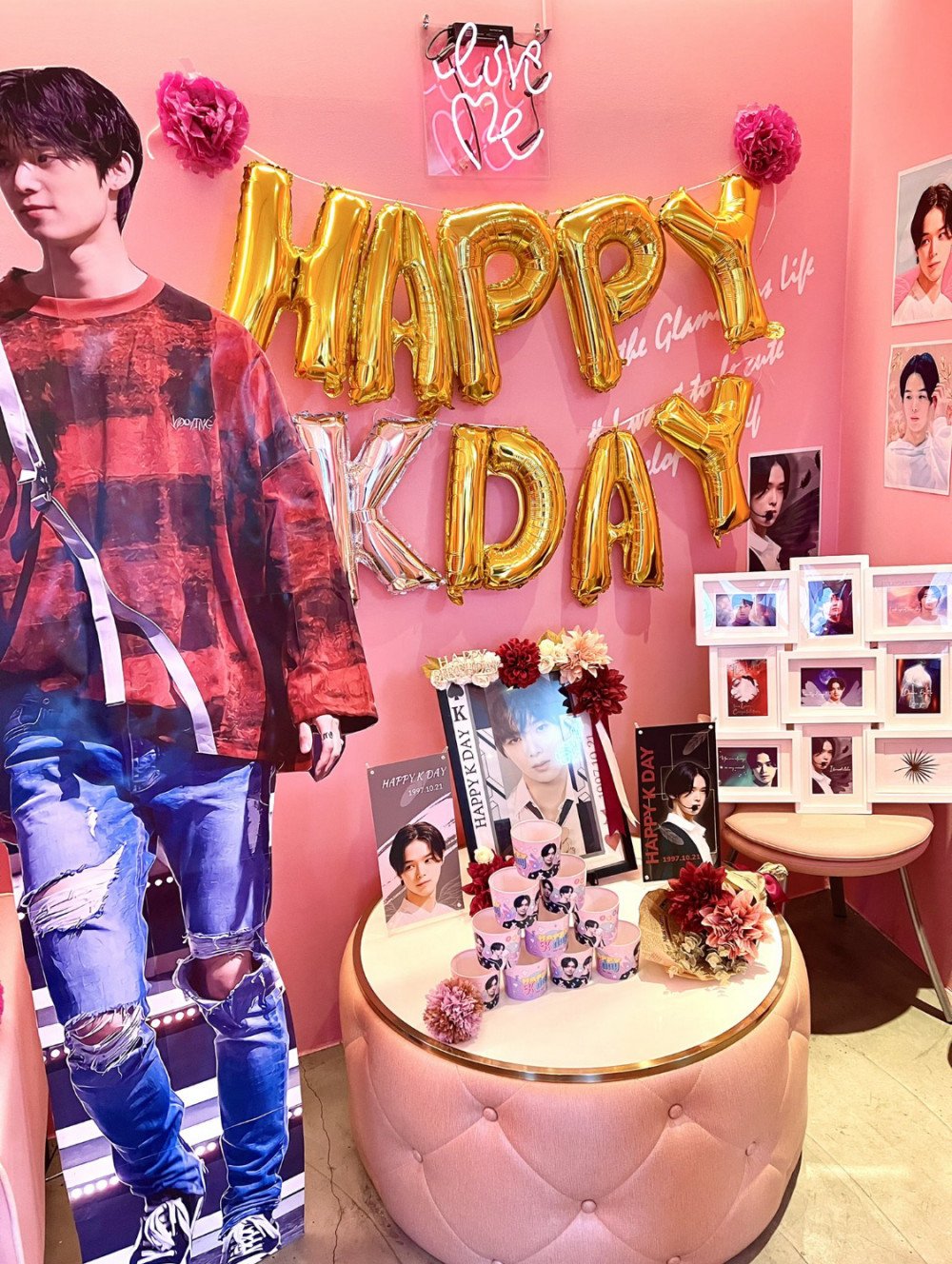 For the first time this year, Russia has entered the cafe cup-sleeve event as pictured below.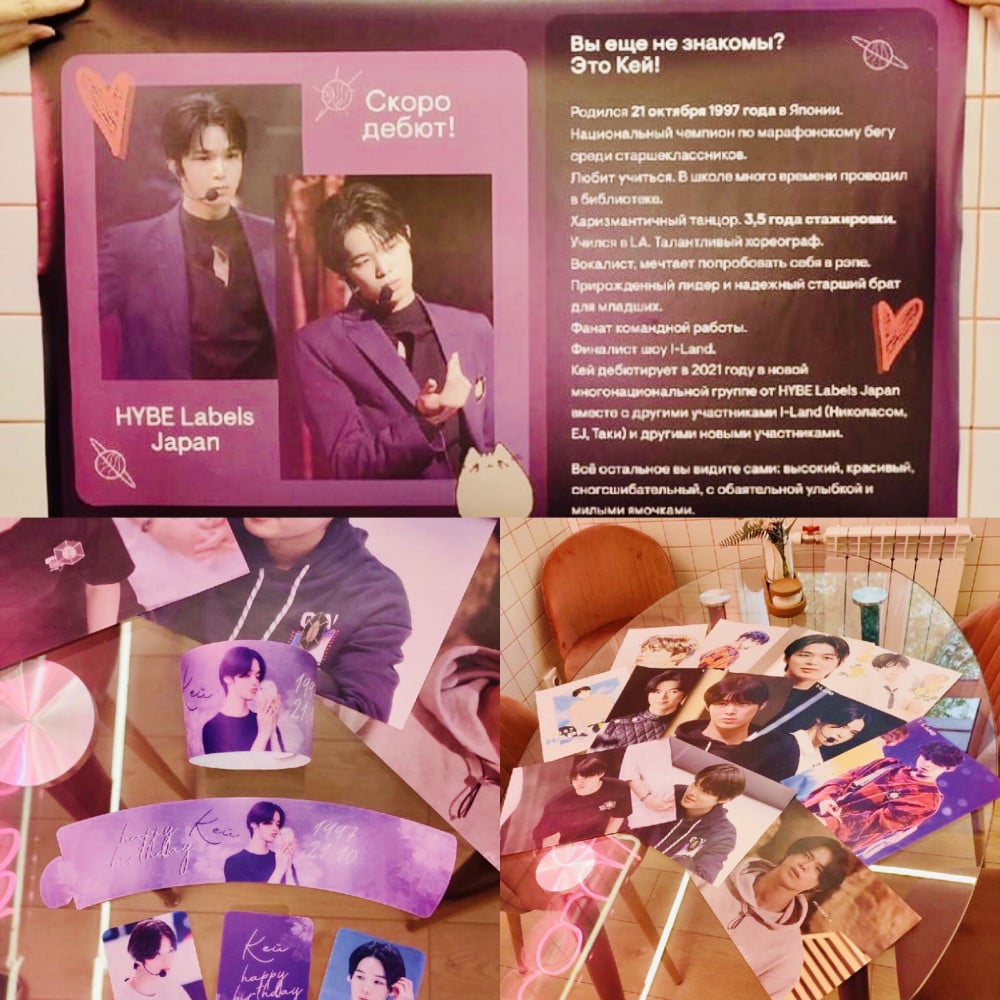 If you are able to attend any of the cafes celebrating K's birthday or view K's advertisements, please take photos and post them on social media, such as Twitter.